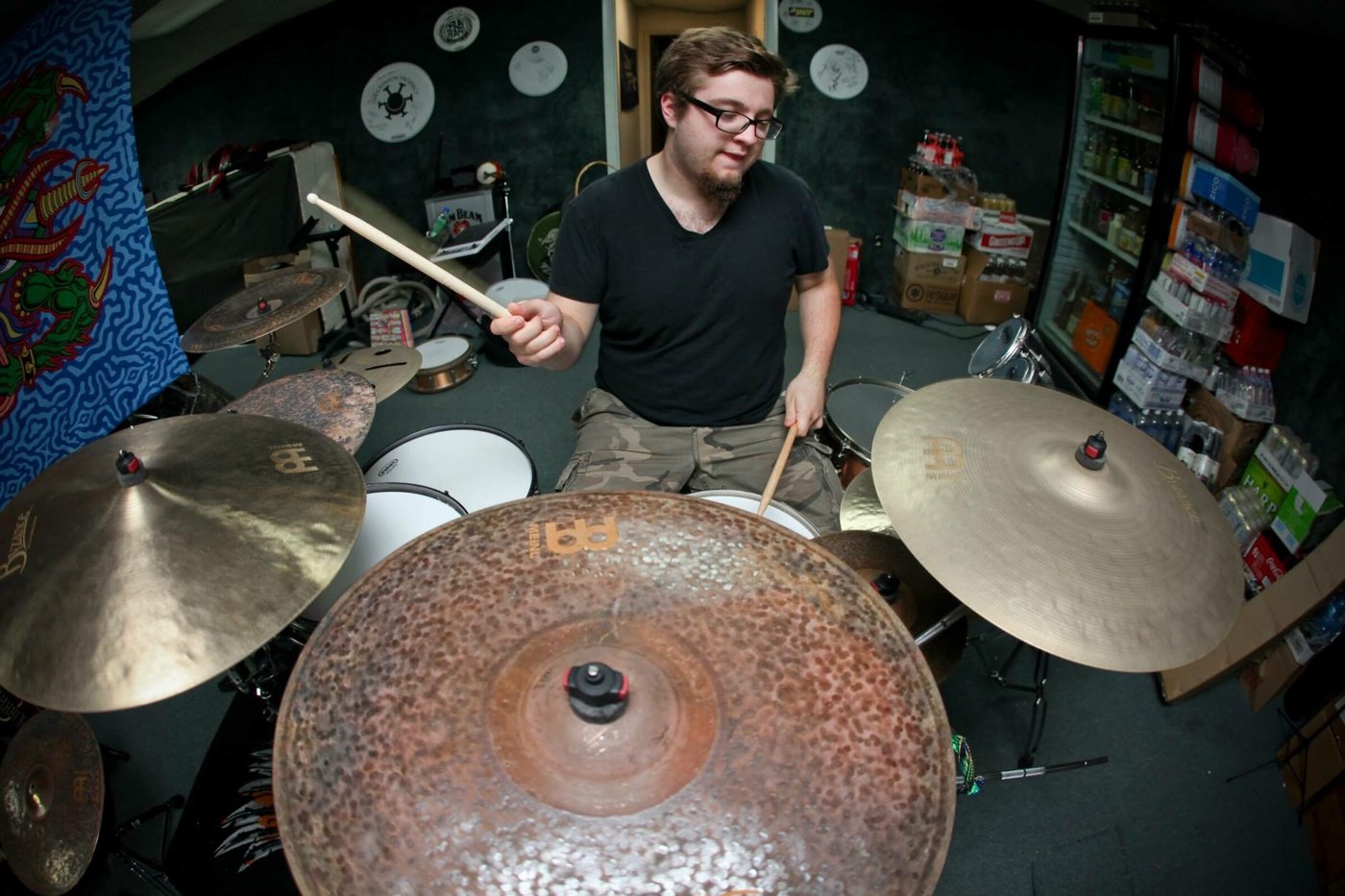 "I practiced every single minute I could! No question."
Matt Bover is originally from the Woodstock, New York area where he found his love for drums. After a failed audition for Berklee College of Music, he decided to head to Barcelona, Spain at a music conservatory called "Conservatori del Liceu". During his time there, he managed straight As while practicing drums for roughly fifteen hours per day.
From Barcelona, he re-auditioned for Berklee and was accepted. Not only was he accepted into the school, but he received a full performance scholarship, and later Berklee would pay Matt to attend their school! During his time at Berklee, he would maintain an unbelievable practice routine, and he would often practice for seventeen hours per day. He also wrote a book called "Chops For The Modern Drummer" which would later be distributed by Hudson Music.
Matt's story is bittersweet. It's balanced between failure and success and while it is incredibly inspiring, it is also a bit heart wrenching. For example, his cymbals were stolen right from the school, never to be recovered due to a faulty security camera. COVID has also prevented him from starting a great teaching position in a school. The time away from music hasn't been easy either. But Matt has persevered before and I know he can again.
In this episode:
You will hear about…
Growing up in Woodstock, NY
Studying in Barcelona and some key learning experiences there
How the ability to choose what to learn produces a better experience
The second audition at Berklee and studying there
When his cymbals were stolen
What his hopes are for the future
Why you should listen:
Matt is a key example of why I choose to interview up and coming drummers. A lot of us can really connect with drummers who are working hard toward their goals. The successes and failures that we all experience at some point in our lives is also a realistic reminder of what we can expect when carving out our own paths.
So, while it is fantastic to hear from artists who have already created a legacy, it is also nice to hear from those who are trying to do that currently and still have a few miles to go. Also, for some reason, my heart really goes out to Matt. I don't know exactly why but you may feel it too when you hear this one. He is a humble and hard-working dude who just loves drumming and teaching. He has had some upsets in his journey but he keeps on going and I really feel him with that. I have nothing but love for this guy.
Follow Matt:
Instagram
Follow Drumeo Gab:
Instagram
Facebook
YouTube
SHARE THIS: