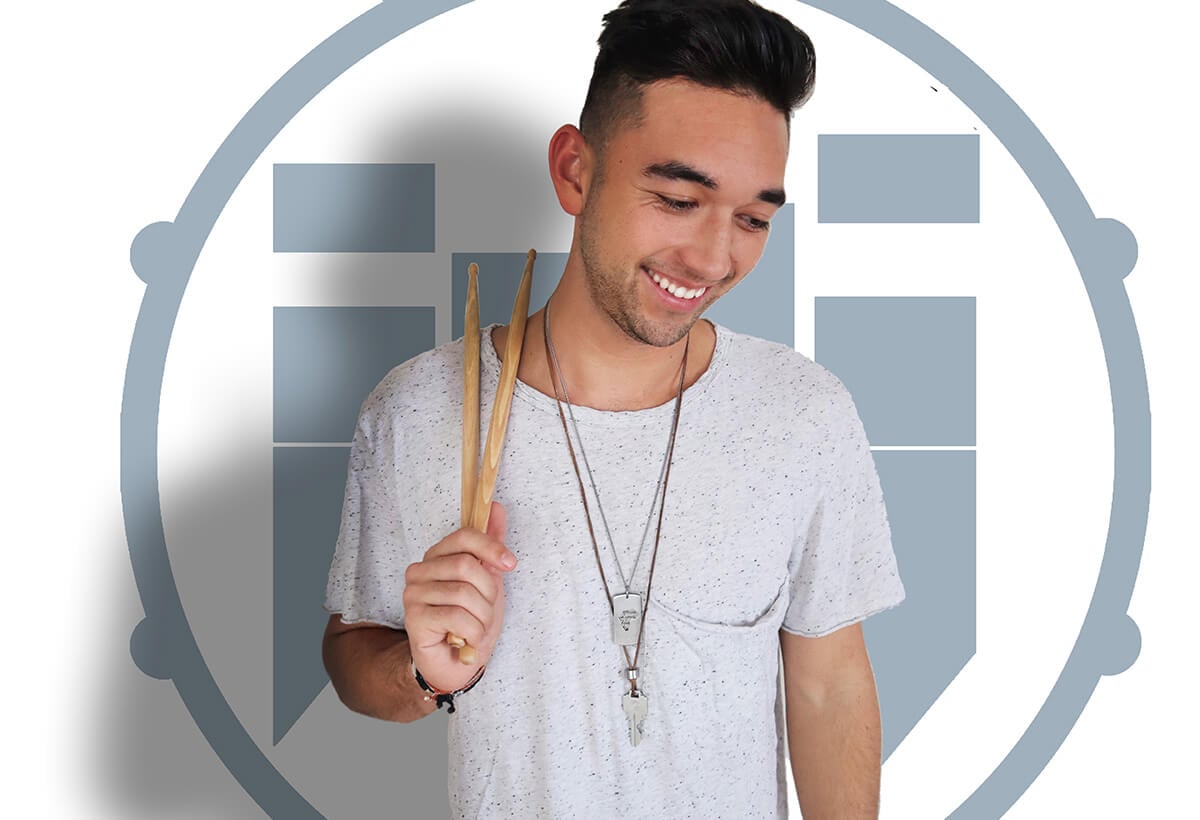 "I need things like skateboarding, or surfing, or art, or like you, building to just balance myself out."
Try Drumeo Edge for free for 7 days 
Brandon Scott is an online drum educator through his popular YouTube channel. Most of the content he produced was while he lived in Cape Town, South Africa. Recently, however, he made the move back to the USA with his wife. With a growing YouTube channel, a huge uproot, and sorting out his next moves, this was a great time to sit down and chat about what is going on with Brandon.
In this episode:
You will hear about…
What makes something good and letting go of certain things during the creative process
His experience recording 400 minutes of content at the Drummers Collective
If Brandon is getting bored of (most) drumming content
The big uproot that Brandon and his wife are currently going through
Some thoughts about COVID
The fine line between overdoing the drumming thing and not doing it enough
Brandon's ultimate goal with his YouTube channel
Self-esteem and imposter syndrome
Some opinions regarding social media
The importance of having a connection with nature
Why you should listen:
Because this is nearly the end of this podcast, I felt inclined to discuss some stuff that isn't talked about much but I feel is thought about often. I get the sense that there is a lot not discussed so that people's brands aren't put into jeopardy. But because I have canceled myself, I figured I would venture into some of that territory. You might like this just because of the nature of the conversation and how uncomfortable most of this stuff is to talk about. 
Follow Brandon:
Instagram
Facebook
Website
Follow Drumeo Gab:
Instagram
Facebook
YouTube
SHARE THIS: