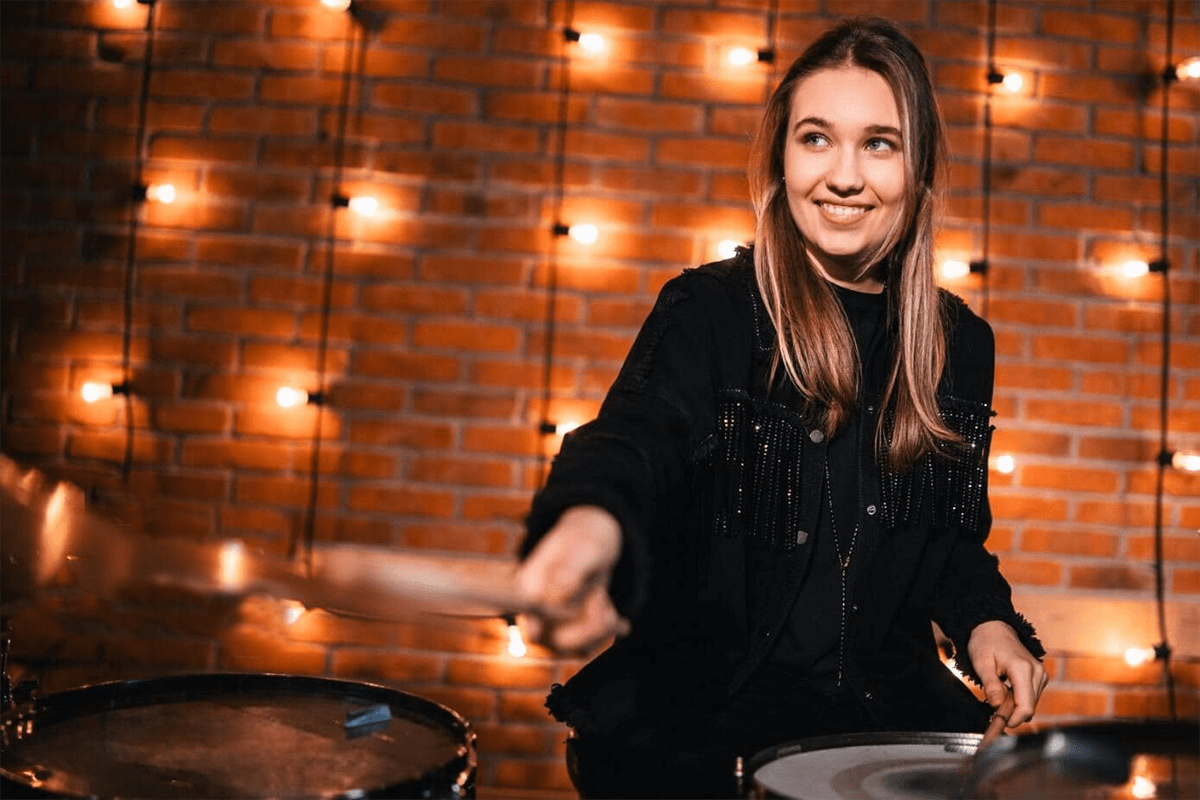 "I wake up every day and have many ideas for what sounds I would like to try."
Try Drumeo for free for 7 days
Wiktoria Bialic is a great live and studio drummer from Poland. She has been working hard towards making a career in music and was even told that it wouldn't work out because she lives in Poland. I think it is fair to say that she has busted that myth.
In this episode:
You will hear about…
Location and how it plays a role in how we approach the music industry
Experimentation with sound
Wiktoria's financial situation
Whether or not Wiktoria's parents have been hesitant for her to become a musician
Why passion leads people to a higher chance of success with whatever they do
Why you should listen:
Wiktoria is a drummer that I have been following for some time now. I have seen her sound, ability to play, and success come through in a big way in the last year or so. To listen to a young person talk in such a mature way about their goals and where they want to be in life is really satisfying. This episode may just lift up your spirits a bit.
Check out my new podcast: Shootin' The Shit With Seamus
Follow Wiktoria:
Instagram
Facebook
Follow Drumeo Gab:
Instagram
Facebook
YouTube
SHARE THIS: