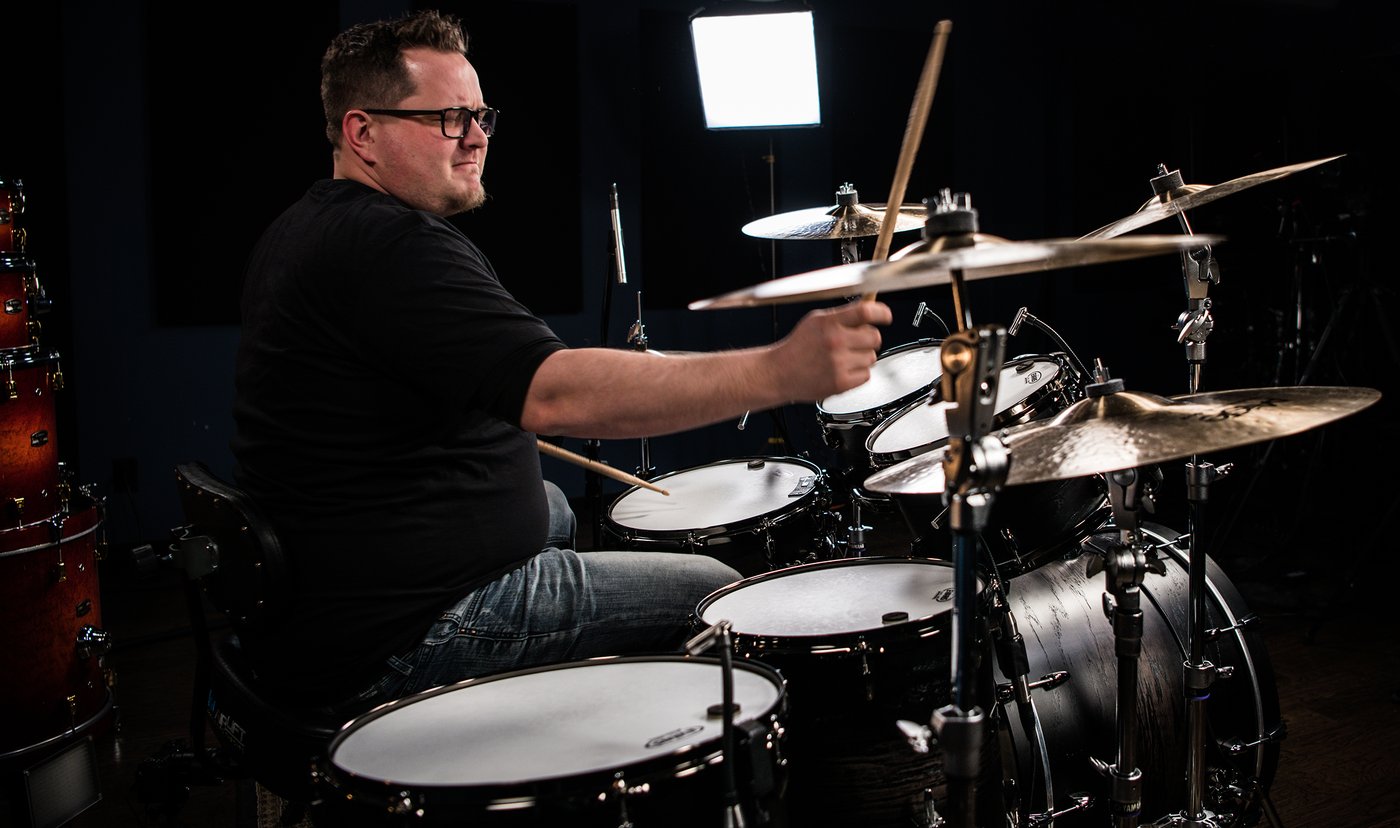 As an experienced drummer, you might be tired of basic, predictable fills and are hoping to move on to something a bit more interesting.
Here are some ideas and techniques you can use to create more complex drum fills.
Odd Groupings
Consisting of three, five or seven 16th notes, accents and/or various orchestrations can form the groupings. Check out example #2 in this video:
A grouping of three 16ths forms the basis of possibly the most famous drum fill of all time: Phil Collins' "In The Air Tonight". Naturally, it's the first example here:
If you're new to odd groupings, this video will give you a quick but solid introduction:
Linear Fills

"Linear" in drumming means no two limbs fall together. Linear fills can be incredibly cool and textured sounding. The fill above comes from this Carmine Appice lesson on linear playing:
Typically they're played with a 16th note subdivision, but if you're a beginner who decided to take a peek at this section for fun, you can play linear fills too. Here's an 8th note version:

Six Stroke Roll
The six stroke roll sounds great when you apply it around the kit. Steve Gadd uses it all the time, and you can too.

Watch this video to get some ideas for how you can use the six stroke roll as a fill:
Neil Peart Solo Fill
If you're looking for a specific fill created by one of the legends, try this one by Neil Peart ("Natural Science" from Permanent Waves):

If these patterns are too easy for you, then you should check out these advanced drum fills.
SHARE THIS: