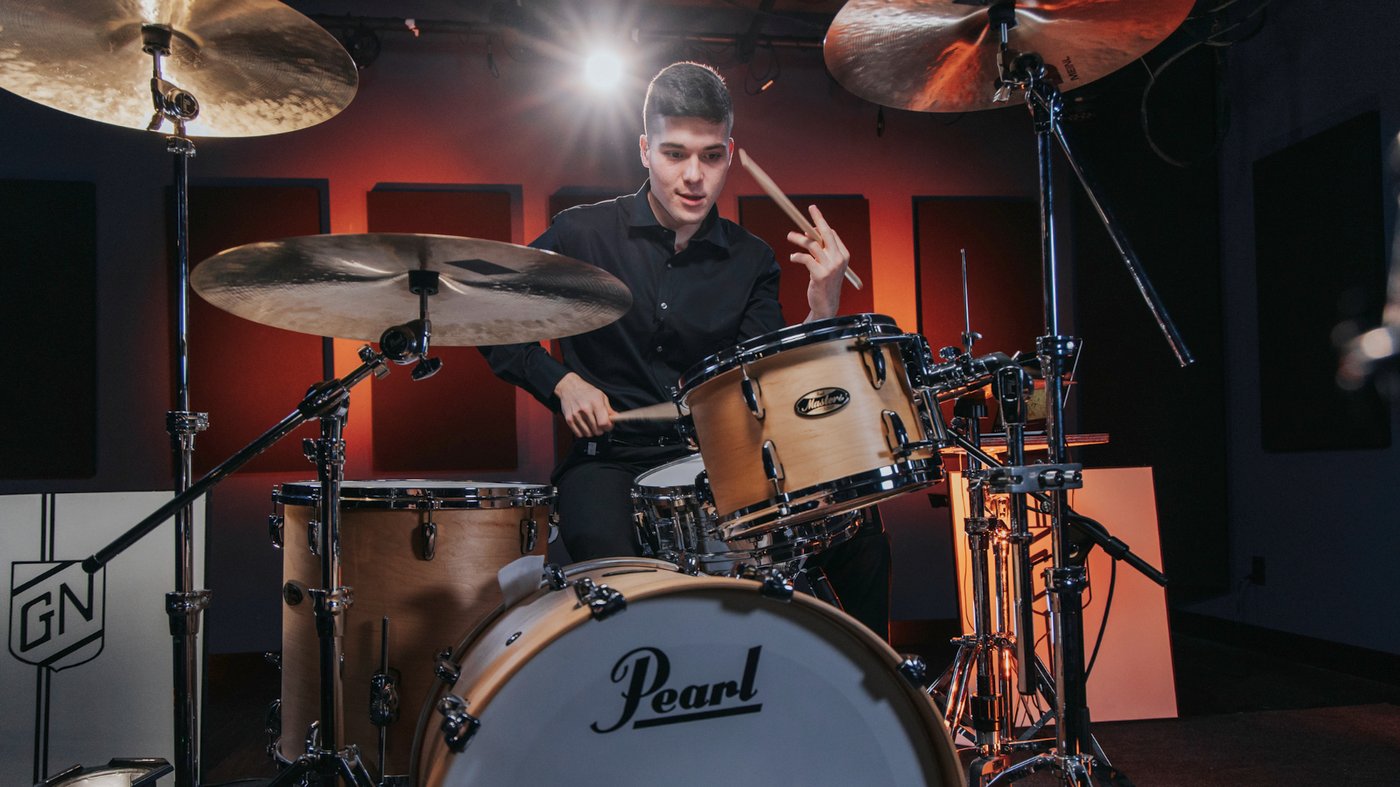 Many drummers look at Buddy Rich's solos and think, "I could never play that." They're wrong!
Greyson Nekrutman is here to prove one thing, and that's how possible these impossible licks really are. In this quick tip video, Greyson breaks down the illusion and shows how even the coolest licks are relatively simple when you slow them down.
You may not nail this lick today, but with enough practice you'll be flying eventually. It's not a 'special' lick per se – it's just a single stroke roll! Alternate between your right and left hands, and voila. The tricky part is how fast and smooth Buddy played it.
To get your single strokes up to speed, you'll need to focus on your drum technique. You'll get the motion from your wrists when playing slowly, but you'll need to use some sort of finger technique as you speed up. Working on techniques like Moeller and push-pull will help you get there.
The key is nailing that smooth transition from wrists to fingers as you increase the tempo. Start slow and make sure you're relaxed. Don't overthink it!
Buddy Rich was playing with the Harry James Orchestra in this clip, and this section is based on paradiddles, paradiddle-diddles, doubles and singles. While it might sound relatively simple on paper, Buddy didn't just play patterns – he made them melodic and gave them his own signature touch that no one else can quite replicate.
This lick focuses heavily on the ride cymbal and sounds quick and effortless, especially when the bass drum pairs so cleanly with the cymbal at the end. Another lick based on single strokes, it's all about where in the roll Buddy put the accents and where he moved them around the kit.
Buddy played a one-handed roll here. Or did he? This 'one-handed roll' is actually a group of three strokes on the left hand followed by a bass drum or floor tom hit. As you build up speed, the broken pattern starts looking and sounding like a one-handed roll. Your hands will play in unison on beat one, followed by two more left hand hits and finally a stroke on the bass drum. This is a timeless lick that sounds great in solos, comping, or keeping time.
This lick comes from the classic break in Buddy Rich's "Love For Sale" and consists of a single stroke roll with accents. Buddy was great at taking traditional patterns and giving them his own twist.
For more classic drumming content, check out Greyson's full course for Drumeo members where he breaks down Big Band and jazz drumming.
SHARE THIS: