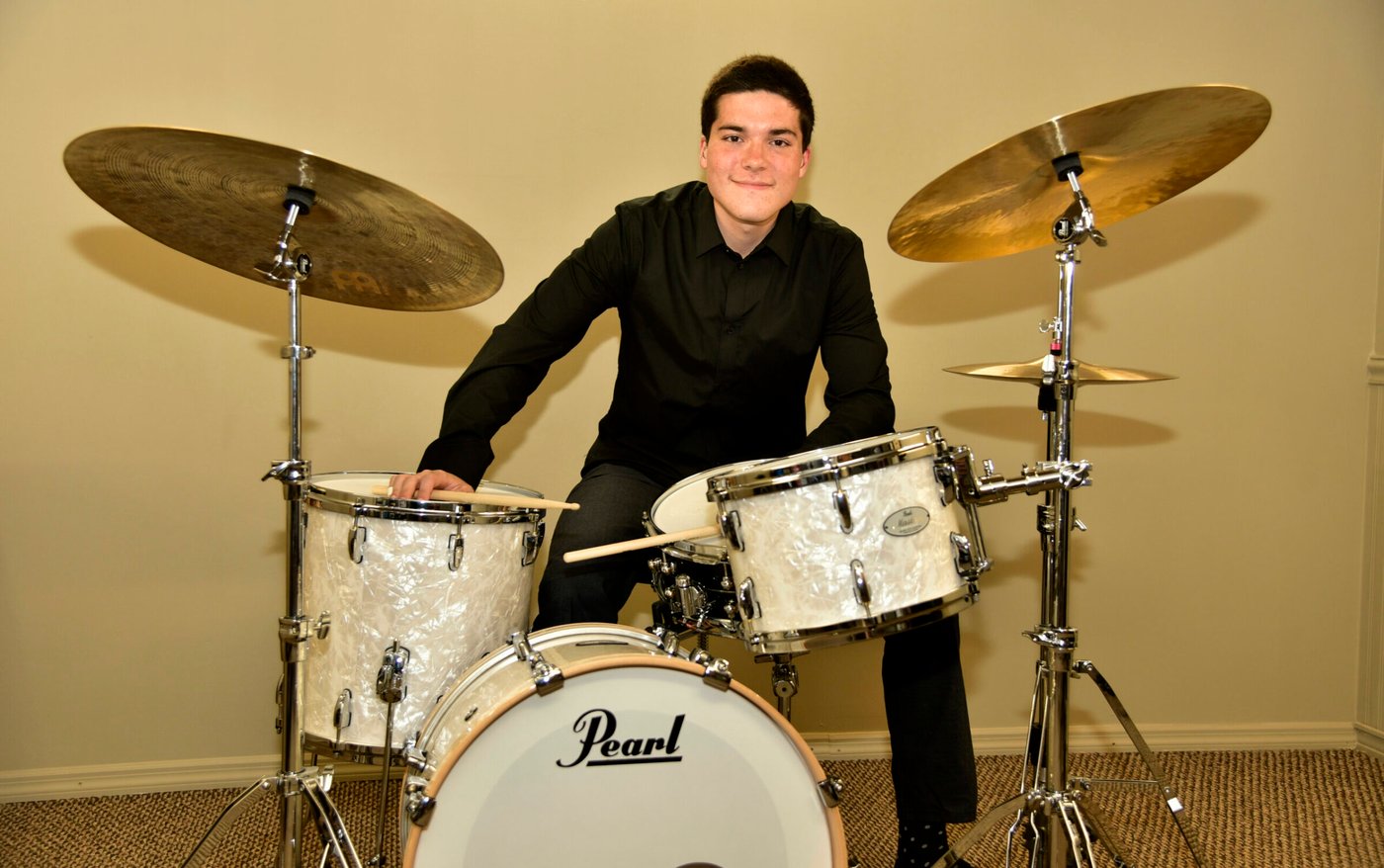 "I'm not gonna wait. I'm gonna work for it."
Greyson Nekrutman is an eighteen-year-old drummer from Long Island, New York. Like the rest of us, this year has been a bit strange for Greyson. Having eleven graduations at your high school with no prom is not something people are used to hearing about. However, with time off from school and completing classes online in the meantime means that he has been practicing drums a lot more these days. He was rejected from one music school he applied to recently and so he took that as a sign to work harder.
Since then, he has been endorsed by Vic Firth drumsticks, Meinl cymbals, and most recently, Pearl drums.
The quote from Greyson really is what this one is about. He has worked really hard and it isn't something that is necessarily celebrated amongst his peers. At the end of the day, he has made a choice to commit himself to music. It will be interesting to watch Greyson evolve and I am very excited to have been the first to host him on a podcast.
For more free drumming content, videos, offers and more, enter your email here!

In this episode:
You will hear about…
Graduating high school during a pandemic
Greyson's choice to commit to music and the backlash he has received for it
Some thoughts about technology and screen addiction
Drama and feeding on negativity
An interesting story about how Greyson came to realize drums was his path
Greyson's work ethic and what drives it
Listener questions
Why you should listen:
This episode will be particularly beneficial for younger listeners of the show and I hope that this audience receives something good from it.
All of us need to feel purposeful and to have little victories along our way in life. But young people need to learn about long-term values that will help them in adulthood. To hear an eighteen-year-old kid talk about how he is going to work hard to get closer to his dreams is really great.
I think that at Greyson's age it is a great idea to build the thing that you wish to present. It's motivating for a younger listener to hear about how drums positively affect Greyson.
Follow Greyson:
Instagram
YouTube
Follow Drumeo Gab:
Instagram
Facebook
YouTube
SHARE THIS: