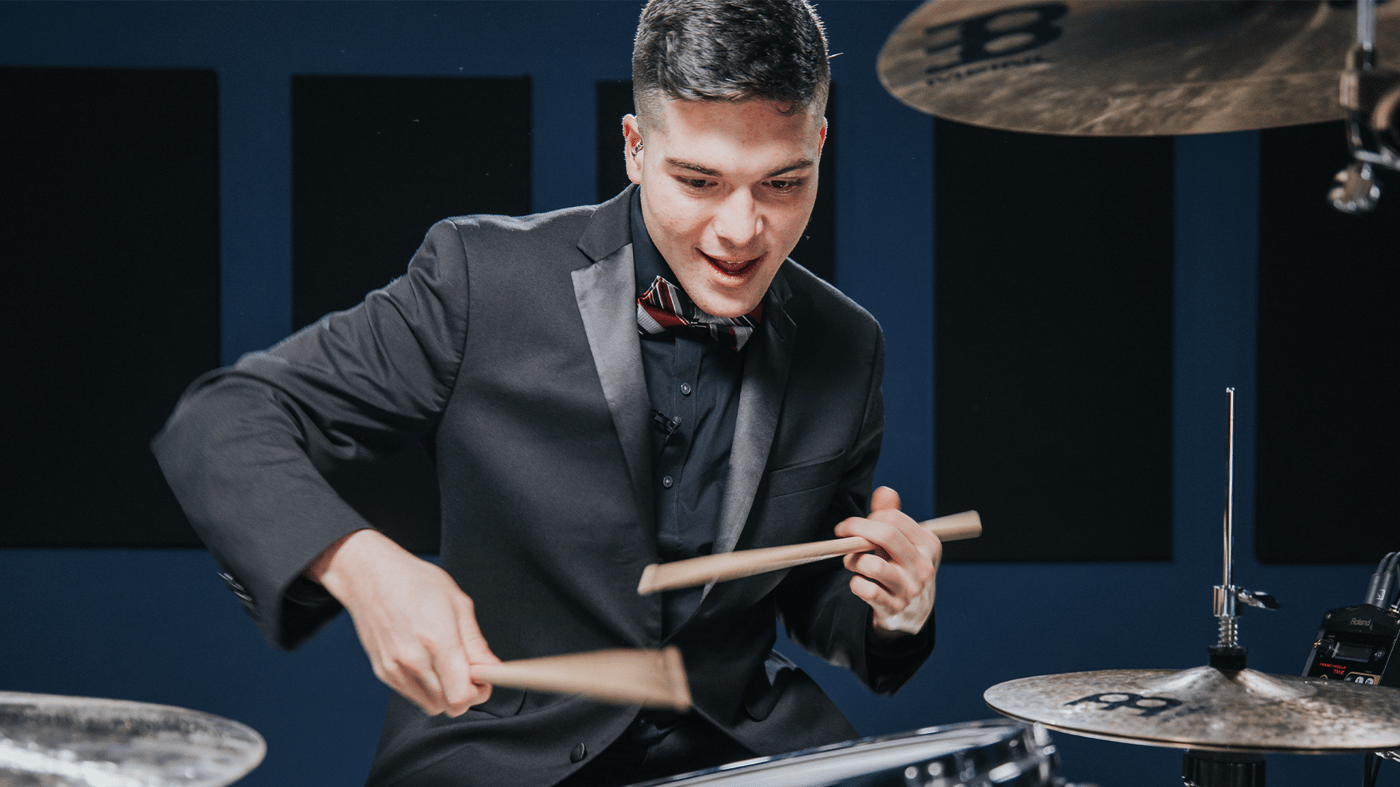 He's become known for his Big Band and jazz drumming, but Greyson Nekrutman wants you to know that he's no one-trick pony. In an awesome turn of events, Greyson is now the drummer for legendary hardcore thrash band Suicidal Tendencies.
And naturally, he has no problem keeping up. I mean, have you seen him play Slayer?
Greyson's calendar has been full this year, between clinics and masterclasses, tours, and work with DJ Premier, William DuVall (Alice In Chains), Billy Howerdel (A Perfect Circle), Danny Lohner (Nine Inch Nails) and producer/bassist Brady Watt.
In this video, the jack-of-all-trades talks about versatility and how it's important to not be afraid to try different styles. He touches on his practice regimen, and how he was able to pivot from swing and jazz drumming to prepare for his gig with Suicidal Tendencies.
As a young drummer who has come up in the social media age, he also explains how having an online drumming resume can have more of an impact than you realize. You never know who's watching.
Check out Greyson's courses and playthroughs in the Drumeo members area – click here to get your free 7-day trial!
Lesson Index:
0:00 – SONG: "Cyco Vision" by Suicidal Tendencies
2:01 – Introduction
4:18 – Versatility as a drummer
5:50 – SONG: "Flight Of The Murder Hornet" by Brady Watt
10:15 – Greyson's style foundation and how he practices
23:15 – The types of grooves he'd play on the gig with DJ Premier
26:50 – SONG: "Toad" by Cream
32:42 – Why social media is important
42:18 – Final thoughts
45:57 – SONG: "Havona" by Weather Report
Greyson Plays:
Pearl Drums
Meinl Cymbals
Remo Drumheads
Vic Firth Drumsticks
Follow Greyson:
Instagram
TikTok
Facebook
SHARE THIS: