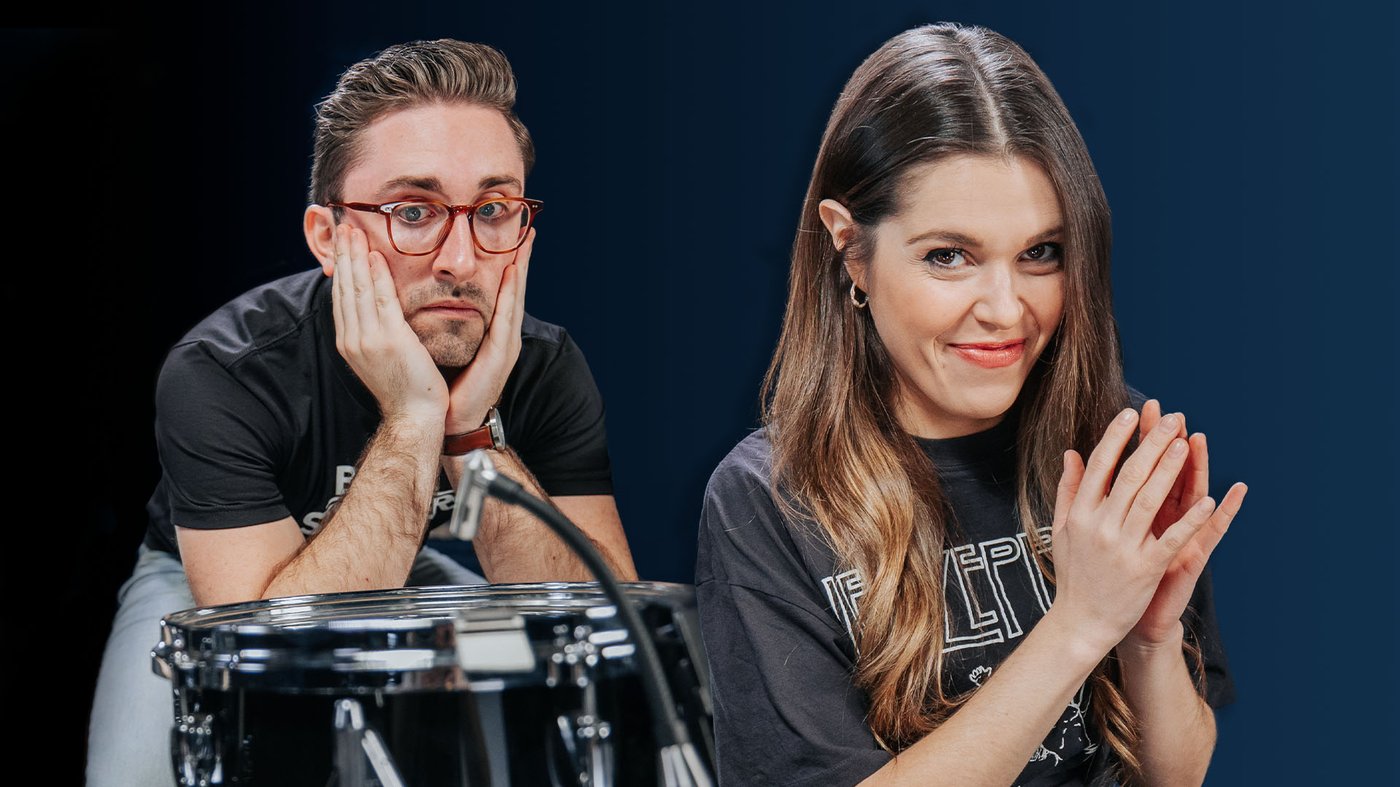 A little while ago, we dared pop drummer Domino Santantonio to play a Slipknot song after hearing it once.
She's not a metal drummer and she's never listened to Slipknot. We also didn't let her hear what the drum part sounded like. Call us unfair, but we thought it turned out great!
Domino gave it her own spin, and over 2.5M views later she's back to give us a taste of our own medicine.
Drumeo's Brandon Toews produces the recurring segment that dares pro drummers to play a song (in an unfamiliar style) after hearing it once.
Domino got her revenge
The tables have turned, and revenge is sweet. Domino dared Brandon – also not a metal drummer – to learn a Slipknot song on the spot.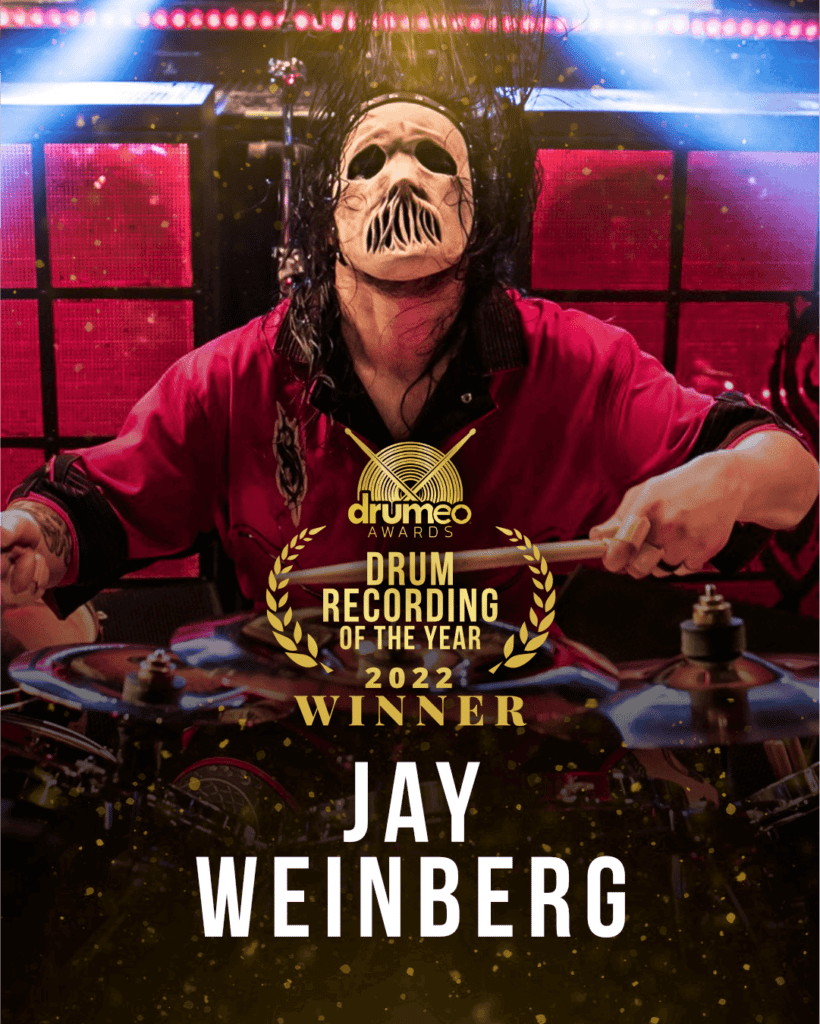 This time it's "The Dying Song (Time To Sing)" off Slipknot's latest album The End, So Far. The blistering drums on the original track helped Jay Weinberg snag the 2022 Drumeo Award for Drum Recording Of The Year. Jay joined Slipknot back in 2014.
190 BPM is a tricky tempo on the feet – even for experienced drummers – and Brandon hasn't touched a double bass pedal since we challenged him to learn "Bleed" by Meshuggah last year.
It's his first attempt to learn a Slipknot song. What do you think? Did he nail it or flub it?
We think Brandon did great, but he wanted to give himself a fair chance to learn the song's details properly by using the practice tools in the Drumeo members area to slow down the track and work on his weak spots.
You can do it, too. Get the full transcription of "The Dying Song" and its drumless track inside drumeo.com!
SHARE THIS: