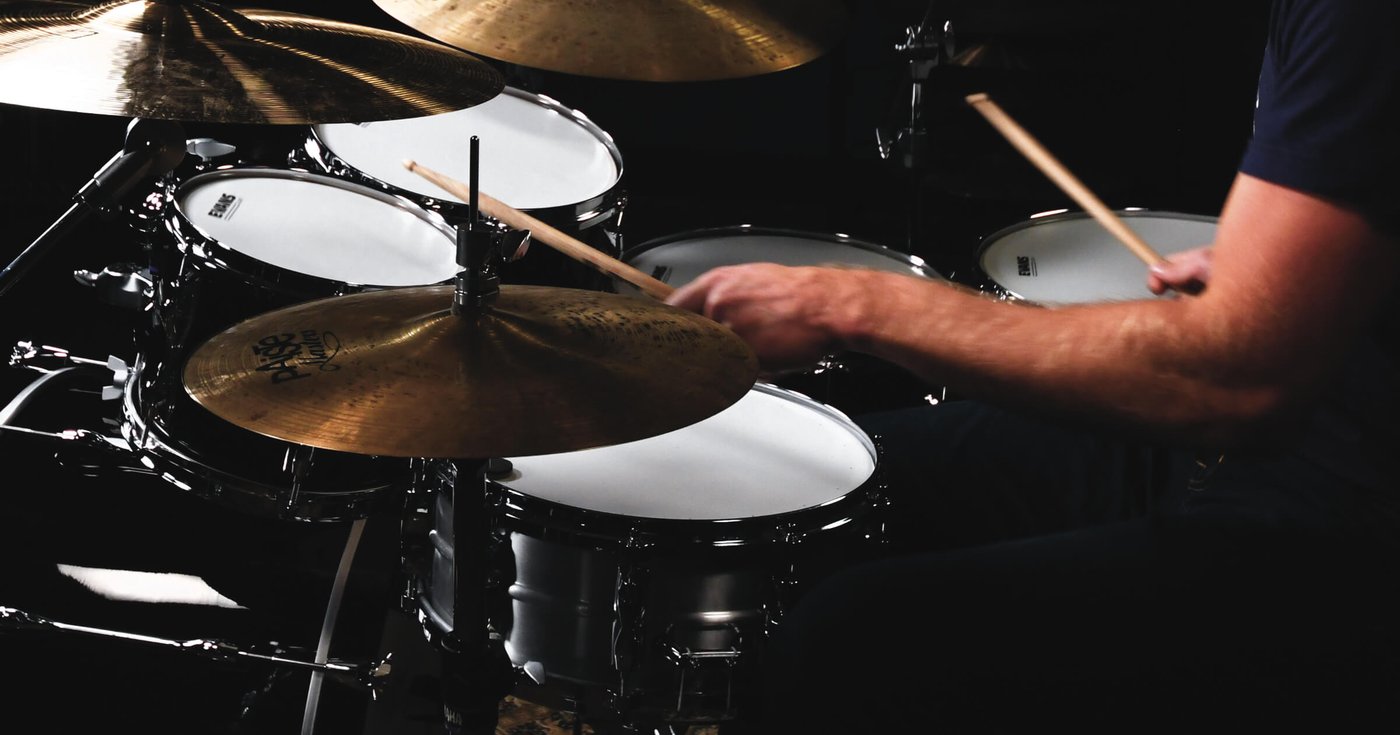 **Sign up for our FREE Drumeo Edge trial!**
Since Casey Cooper (COOP3RDRUMM3R) has been out at the Drumeo headquarters this whole week, we thought it would be fun to film a small side video of us playing a "Question and Answer" drumming game! Some friendly competition never hurts, right?
The concept is simple. Choose one person to be in control. Both players start playing a single stroke roll (16th notes) to a click track and the person in control plays an accented pattern for one bar. Then, the second player must immediately replicate that pattern on the following bar. We recommend starting at a slow tempo and building your way up. This is harder than you may think!
While it may seem like just a silly game, it's actually a great learning tool as it tests your ability to recognize patterns and react immediately. There's zero time to think. It works on your listening capabilities and helps you understand what other people are playing! Struggling with a certain pattern in one of your favourite songs? This game will help you recognize and replicate those rhythms.
Remember.. only use single strokes! No double strokes or paradiddles allowed. Making the sticking simple will remove any unnecessary guesswork (and keep your friendship intact).
We'll be releasing a ton of awesome lesson content with Casey very soon, so make sure you don't miss any updates! http://www.drumeo.com/coop3rdrumm3r
Casey plays
Pearl Drums: http://pearldrum.com/
Zildjian Cymbals: http://zildjian.com/
Remo Drum Heads: http://www.remo.com/
Vic Firth Sticks: http://www.vicfirth.com/
SHARE THIS: