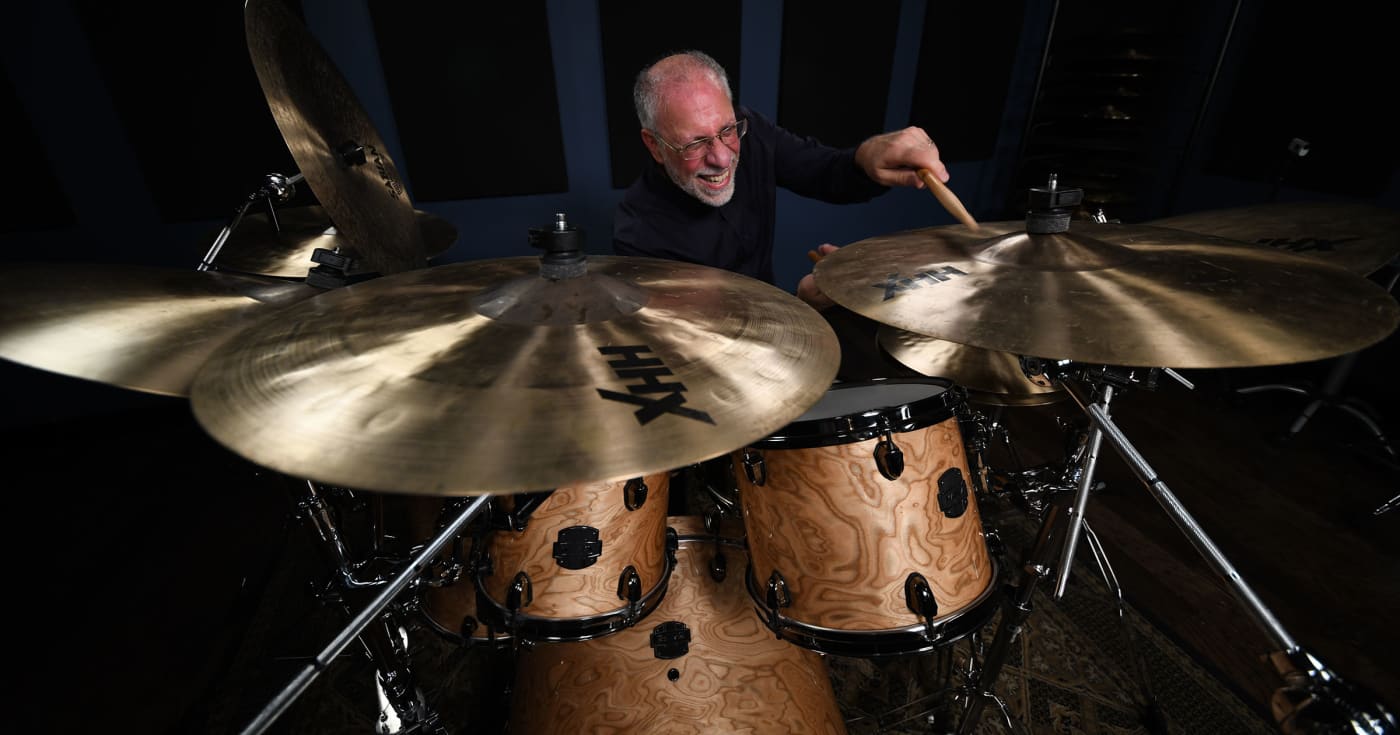 "Wisdom is a combination of knowledge and experience. Knowledge alone does not give wisdom. Knowledge is the information. Putting that information into action is what experience is."
Dom Famularo is arguably one of the most enthusiastic and inspirational drum teachers in the world. He's taught close to 1 million students from over 60 countries in his 48 year teaching career, so 'Drumming's Global Ambassador' came to Drumeo to continue spreading the gospel.
Drummers are constantly learning, and some of the world's greatest players are still students themselves. In this half hour-long live lesson, Dom talks about how to be a good student, how to choose the right teacher and ask them the right questions, plus how to get the most out of your practice time. You'll learn the importance of identifying your goals, how to create a plan, and where you might fall in the hierarchy of learning.
It's amazing how much you can grow with the right mentality and enough hard work. "Discipline has to come from within," he says, and emphasizes how you can also inspire others by working on your craft.
Dom even drops a huge bomb at the end of the lesson: he tells you exactly how you can become a better drummer in just one month by following a routine.
If you want to get motivated to keep learning, to pick up the drums again after a break, or to start playing for the first time, you don't want to miss this video!
Here are Dom Famularo's 8 tips to become a better drum student:
1. Know the four ways of learning
2. Prepare for the teacher's questions
3. Understand what music means for you
4. Understand the importance of constant learning
5. Identify your goals
6. Know if you're in it for the art or the sport
7. Set a practice schedule that will deliver results
8. Commit to a level of discipline
Lesson Index:
0:00 – SONG: "One For Jeff" by Dom Famularo
2:57 – Introduction
3:14 – The four ways of learning
5:51 – Prepare for the teacher's questions
11:15 – Isolate your goals
14:09 – Understand what it means to be a constant learner
16:10 – Understand what music means to you
18:03 – How to find a teacher
23:53 – How to set a practice schedule
26:47 – Commit to a level of discipline
32:33 – SONG: "New York City" by Dom Famularo
About Dom:
Dom Famularo is a drummer, author, and motivational speaker who's arguably the most influential educator in the drumming community. He's traveled the globe for the past 40 years holding masterclasses and clinics, and has been one of drumming's most sought-after private instructors from his fans around the world. Dom has been tutored by legendary greats, including Joe Morello, Jim Chapin, Al Miller, Charlie Perry, Colin Bailey, and Shelly Manne, among many others. He has recorded and/or performed with artists such as the Buddy Rich Big Band, B.B. King, Lionel Hampton, Chuck Leavell (Rolling Stones), and "T" Lavitz (The Dixie Dregs), and has shared the stage with other drumming giants such as Dave Weckl, Steve Gadd, Vinnie Colaiuta, Simon Phillips, Billy Cobham, Bernard Purdie, and Chad Smith.
Dom plays:
Mapex Drums
Sabian Cymbals
Evans Drumheads
Promark Drumsticks
Follow Dom:
Instagram
Twitter
Facebook
Website
SHARE THIS: