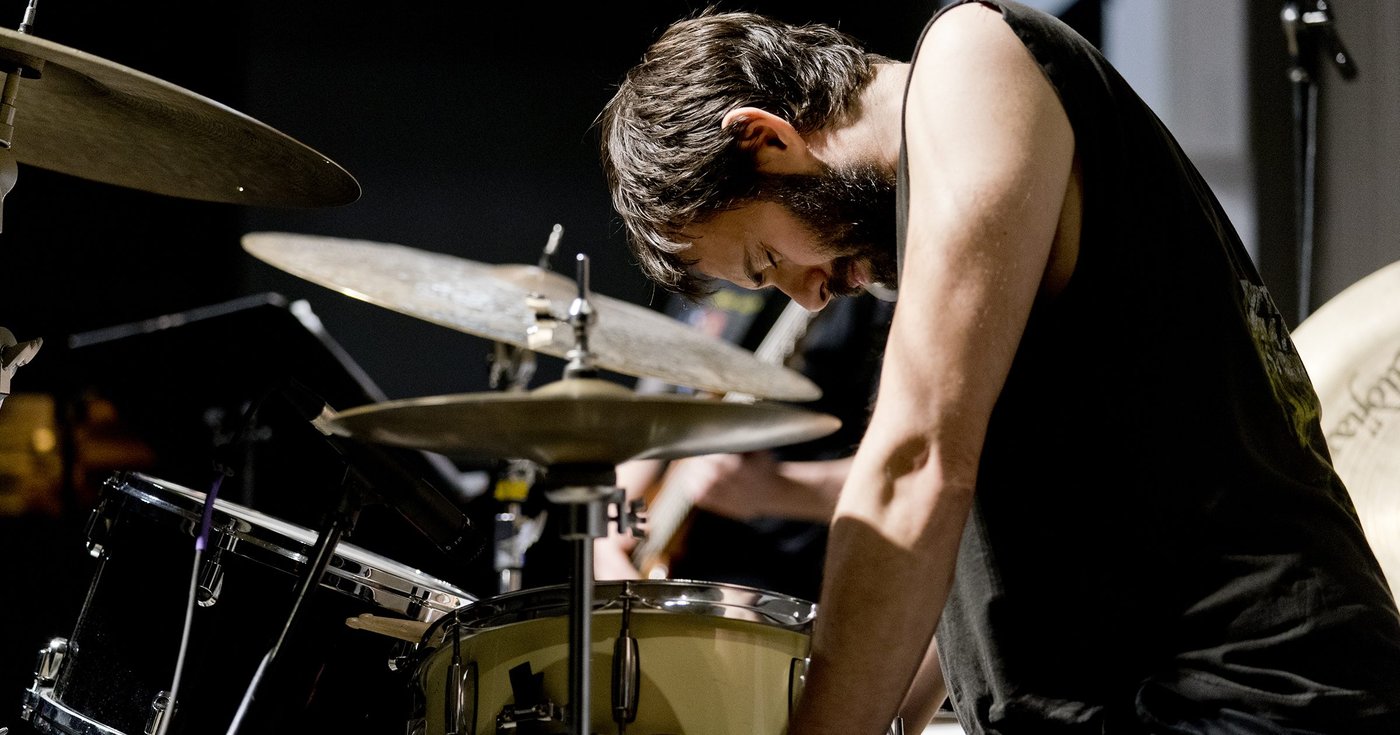 "The artistic thing needs to happen. Along with being great parents we just can't live any other way. I can't live any other way."
Dan Weiss is a musician from Brooklyn, NYC who is a drummer, tabla player, and composer. He leads his project Starebaby, his jazz trio, Fourth Floor, and collaborations with Ari Hoenig and Miles Okazaki.
As well as being a sideman in very high demand, he is also a bandleader and composer. He composes through piano, electric bass, and drum set to create these incredibly moody, complex, rich and compelling works that have a distinct presence to them.
Dan has also been studying tabla with Samir Chatterjee for over twenty years.
In this interview, you will hear Dan's complete and total honesty. Dan provided an analysis based on his answers in this interview. The results were:
Honesty = 98.9%
Answers on the whole = 87.3%
In this episode:
You will hear about…
Dan's creative process with composing and some details on the new Starebaby record
Dan's discusses the book "You Are Not Your Brain" and how he has benefitted from this book
How Dan's guru, Samir Chatterjee, teaches him by example
How Dan adapted to being a father and what he has learned from his daughter
If Dan ever thinks about the future state of the world
If we as adults lose the child-like specialness of life
Practicing in your mind vs. on the drums
Why Should You Listen?
I am usually very satisfied with these podcast episodes. But sometimes when they are finished, I have an incredible feeling of connectivity to the work. It is remarkable how much Dan and I related to each other in this one. There was a great sense of honesty, openness, and human rawness in this conversation.
Dan and I cover a lot of deep topics that apply directly to the artist's mind and heart. How do we know when our work is done or if it is any good? How do we obsess over detail without it suffocating us in the process? These are some of the questions raised in this episode. I recommend listening with deep focus to get the full effect.
Music used in this episode:
Dan Weiss Trio – Timshel
"Prelude"
"Always Be Closing"
Dan Weiss – Starebaby
"Veiled"
Follow Dan:
Patreon
Instagram
Facebook
YouTube
Website
Follow Drumeo Gab:
Instagram
Facebook
SHARE THIS: