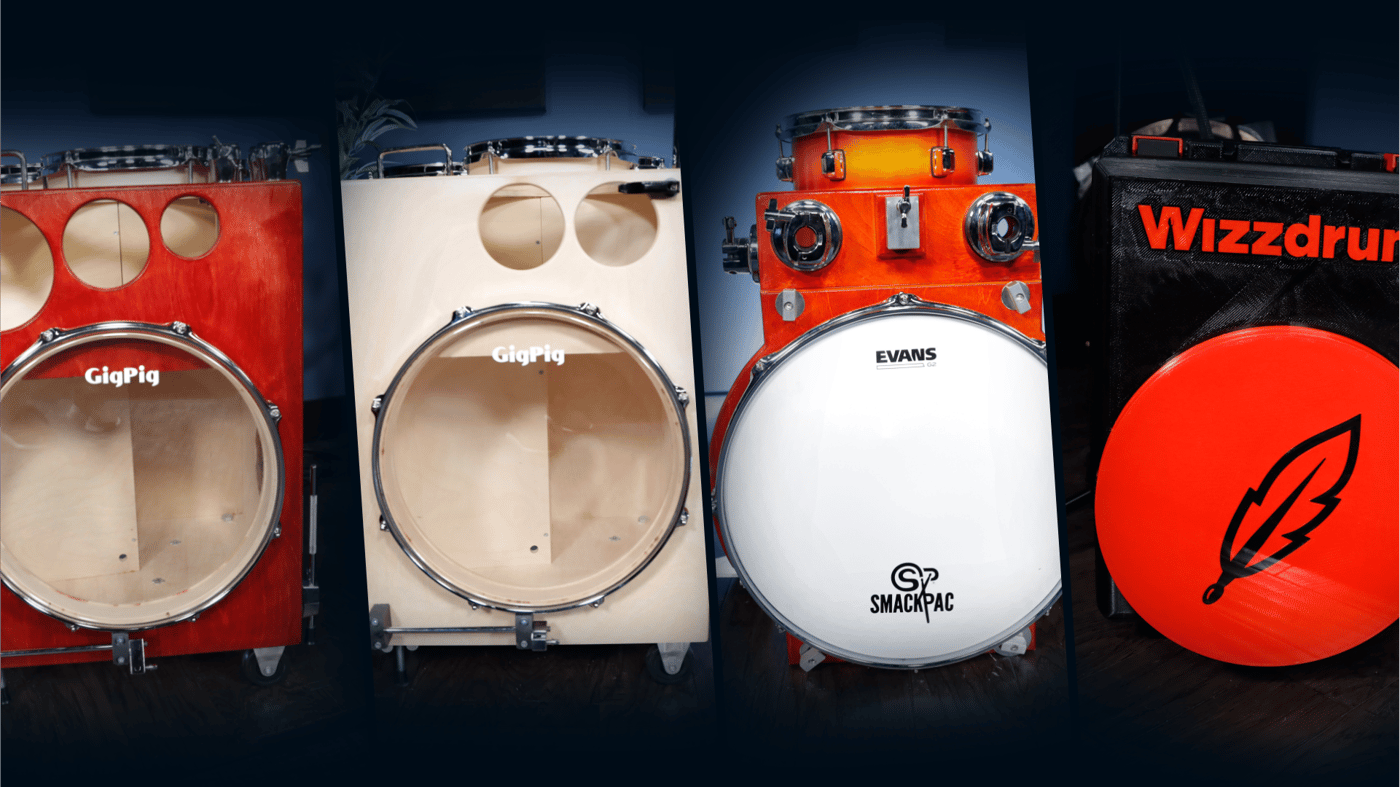 Drum kits can take a while to set up. Thankfully, some smart people invented portable kits that are meant to be easy to carry and quick to set up.
How portable are they really? How quickly can you actually set them up and tear them down?
Four drummers. Four tiny kits. Watch as they race against the clock to see how practical these compact kits really are!
Here's the challenge:
Run to the studio with kit in hand.
Set up as fast as you can.
Play 8 bars.
Tear down the kit.
Get back to the finish line as soon as possible.
We've been missing gigs so much, we decided to recreate the experience! Who do you think will get the best time?
(P.S. If you like drummers racing around to complete challenges, you should see this drummer play 101 styles in just 10 minutes.)
Compact, portable drum kits you should try
If you'd like to know more about the kits featured in the video above, here are the details! Dave and Jared both used GigPigs (Standard for Dave and Extendable for Jared). Brandon used a SmackPac, and Kyle used a Wizzdrum All-In Kit.
GigPig Standard ($1299 USD) and Extendable (~$1999 USD)
Made in Sweden
Innovative chambered main box design (the 'v' shape is also ergonomic for foot pedal placement)
Very easy to transport and set up (it has wheels!)
Add-on toms are optional
Both the standard and extendable models come with cymbals designed for the kit's specific sound/size needs, but you can add on extras
The extendable kit features a more adjustable hi-hat, an upgraded 10″ snare drum, and more
Only downside: it could use a gig bag
SmackPac – $1495 USD
Made in the US
The DS model featured in the video is a 4 piece kit
Very compact and has no wheels
It weighs about 60 lbs
Unique storage system
Innovative hi-hat design
Cymbals not included
Different versions available
Wizzdrum All-In Kit ($1350 USD)
Made in Holland
Almost completely 3D printed!
Sets up two ways: standing and sitting
Unique tuning method – uses a gear and screw style tensioning system, which lets you uniformly adjust head tension with just one turn
Comes with case that can also hold the cymbals
Other drum accessories for your acoustic kit
Cymbals not included
SHARE THIS: