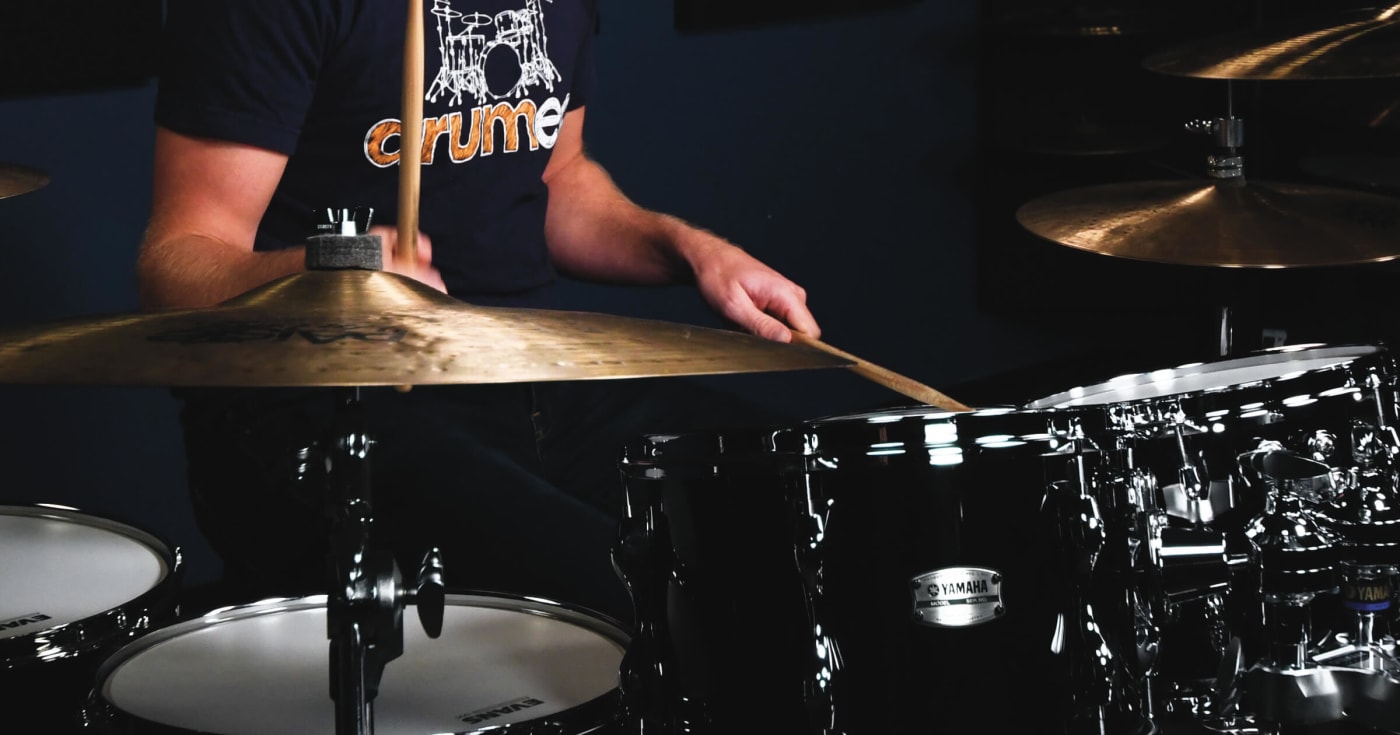 Here are FIVE ways to quickly improve your brush technique by Jason Sutter. If you feel like you've hit a wall with your playing, these tips are just for you. If you're looking to learn the basics of brushes, start here!
Without further ado…
Reverse Your Strokes
If you normally play everything clockwise, start practicing everything you know counterclockwise! This will make it much easier for you to transition in and out of different patterns and accents. You'll notice immediately how much this opens up your playing and ability to keep the flow going.
Lead With Your Wrists
The best way to get the biggest, fullest sound out of your brushes is to lead the strokes with your wrists. Imagine your hands are under water and you're pulling them around with your wrist in the lead. This is the same motion you should have when using brushes. This will also allow you to "whip" your wrist when you need to play an accent.
Practice With The Lights Off
Every morning while in university, Jason Sutter would head down to his practice room and practice brushes as a form of meditation. The kicker? He'd practice with the lights off. This would allow him to solely focus on the sound and make his playing as fluid as possible. Give this a try! It's surprisingly therapeutic.
Play Along To Records
This tip can be applied to every style of drumming, but this is especially important for brush players looking to experience what it's like playing with an actual band. A great starting album would be "Kind Of Blue" by Miles Davis. Start simple at first! Don't feel the need to play every subtle nuance you hear throughout the songs
Practice With Just The Snare Drum
No kick drum, no hi-hats. The snare drum, after all, is the most important drum to brush players so it demands the most practice and attention. This will also help you explore your creativity! The less tools you have to work with, the more you're forced to think outside the box.
---
You'll Also Enjoy:
Brushes In Modern Drumming
Finding Your Voice With Brushes
Playing Brushes With All Styles Of Music
About Jason Sutter:
Jason Sutter in an American drummer and musician with an impressive resume! He's recorded, performed, and/or toured with artists such as Marilyn Manson, Smashmouth, Pink, The Rembrandts, Our Lady Peace, Soundgarden/Audioslave front-man Chris Cornell, The Campfire Girls, Joe Walsh, Butch Walker, Kenny "Babyface" Edmonds, Dean and Robert DeLeo (Stone Temple Pilots) as well as many others. Jason has also made numerous television appearances including The Tonight Show with Jay Leno, Late Night with Conan O'Brien, and The Late Show with David Letterman.
SHARE THIS: