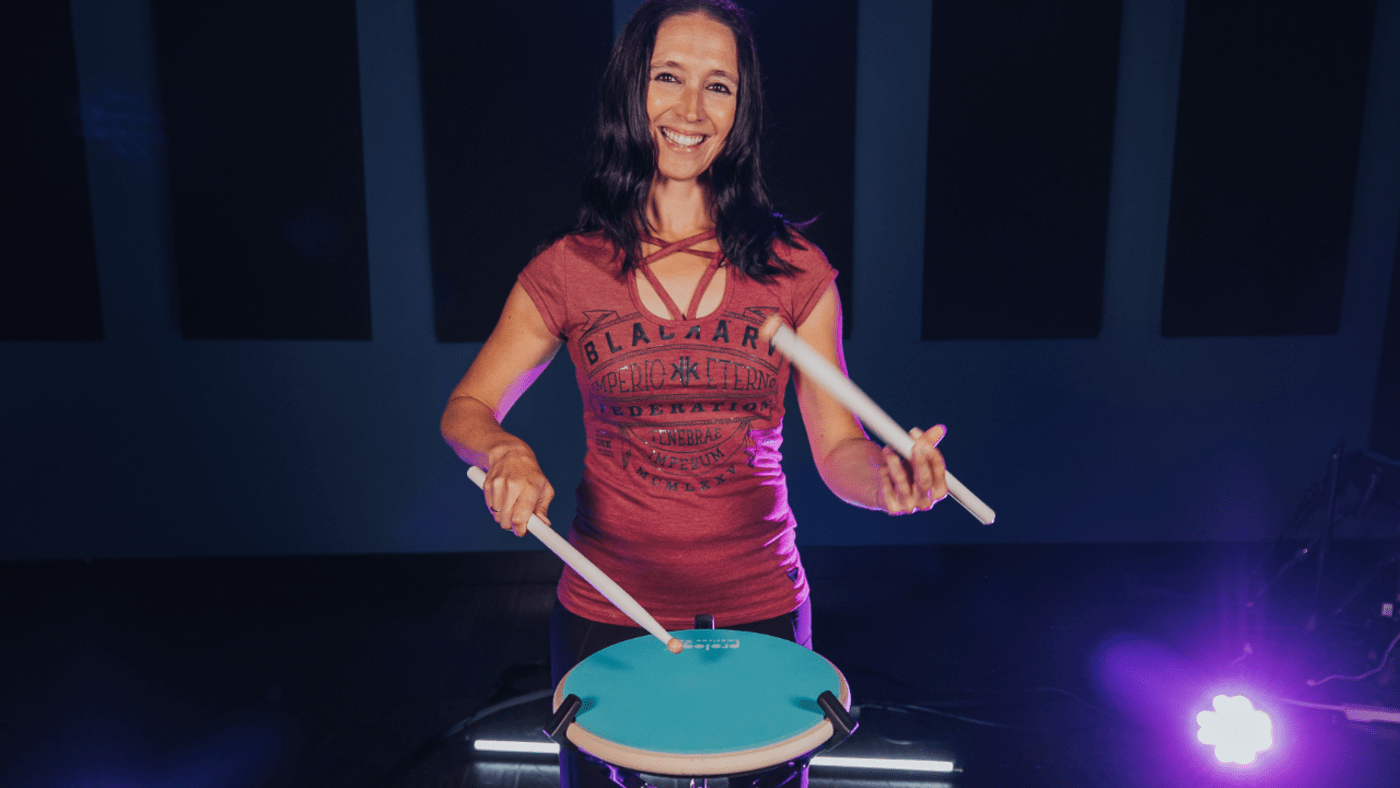 Practice along with Emmanuelle Caplette as she goes through this 5 minute beginner drum warmup on the practice pad!
<<Click here to download the PDF sheet music>>
If the tempo is too fast for you, use the video controls to slow it down or set your own metronome to a speed that works for you.
These exercises are great for developing your single strokes and double strokes, as well as basic accents. Once you've worked through this warmup, try some of these exercises from the legendary drum book, Stick Control!
And – as always – it's more fun to practice rudiments along to songs, so enjoy this epic Kaz Rodriguez track (or find one of your own that's at a good tempo for you).
<<Click here to download the practice track>>
SHARE THIS: