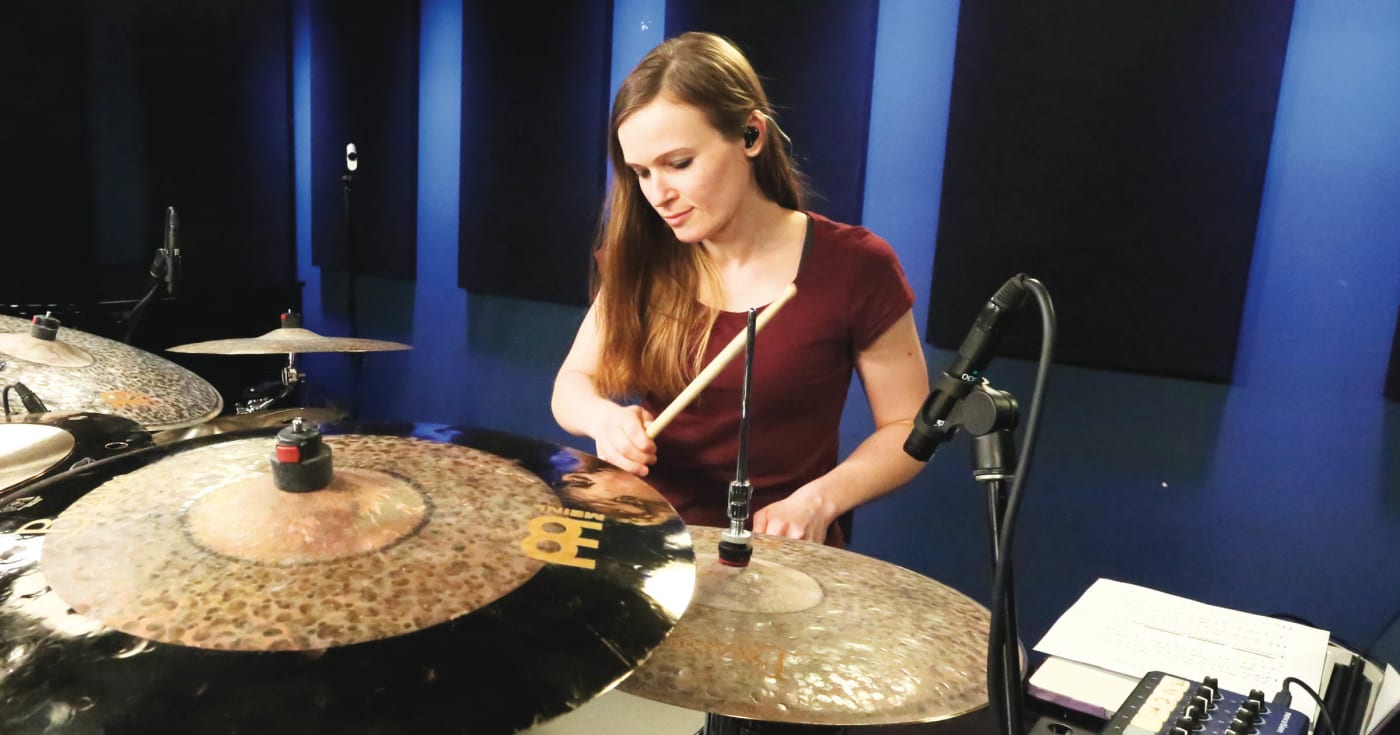 Click Here For The Sheet Music »
It's Anika Nilles' second round at Drumeo! In this lesson, Anika will teach you to play beats and fills from four songs featured in her album, "Pikalar". Be prepared to learn odd-time patterns in 3/4, 5/4, 5/8 and 7/8, as well as a 4-over-5 groove.
Lesson Index:
0:07 – Song: "Mister" by Anika Nilles
4:28 – Introduction
6:52 – About Anika's album "Pikalar"
8:15 – Grooves & Fills from "Pikalar"
8:40 – Synergy
14:02 – Whitelines
17:40 – Mallay
23:12 – Orange Leaves
29:30 – Song: "Orange Leaves" by Anika Nilles
33:57 – Q & A!
51:37 – Song: "Mallay/RBT Outro" by Anika Nilles
You can purchase Anika's latest album here:
Erly Bird
iTunes
Amazon
About Anika:
Anika Nilles is a drummer, songwriter, and producer from Germany that has grown rapidly across social media through her original songs posted to Youtube. Her first EP released in 2015, titled Alter Ego, includes elements of pop, rock, and fusion and has garnered millions of hits. Pikalar was released in 2017 which she toured with her live band, Nevell. Anika had a full international clinic schedule with notable appearances at the Percussive Arts Society International Convention (PASIC) and the London Drum Show. Anika studied Pop Music Design at the University of Popular Music and Music Business.
Anika Plays:
Tama Drums
Meinl Cymbals
Evans Drumheads
Vic Firth Sticks
SHARE THIS: