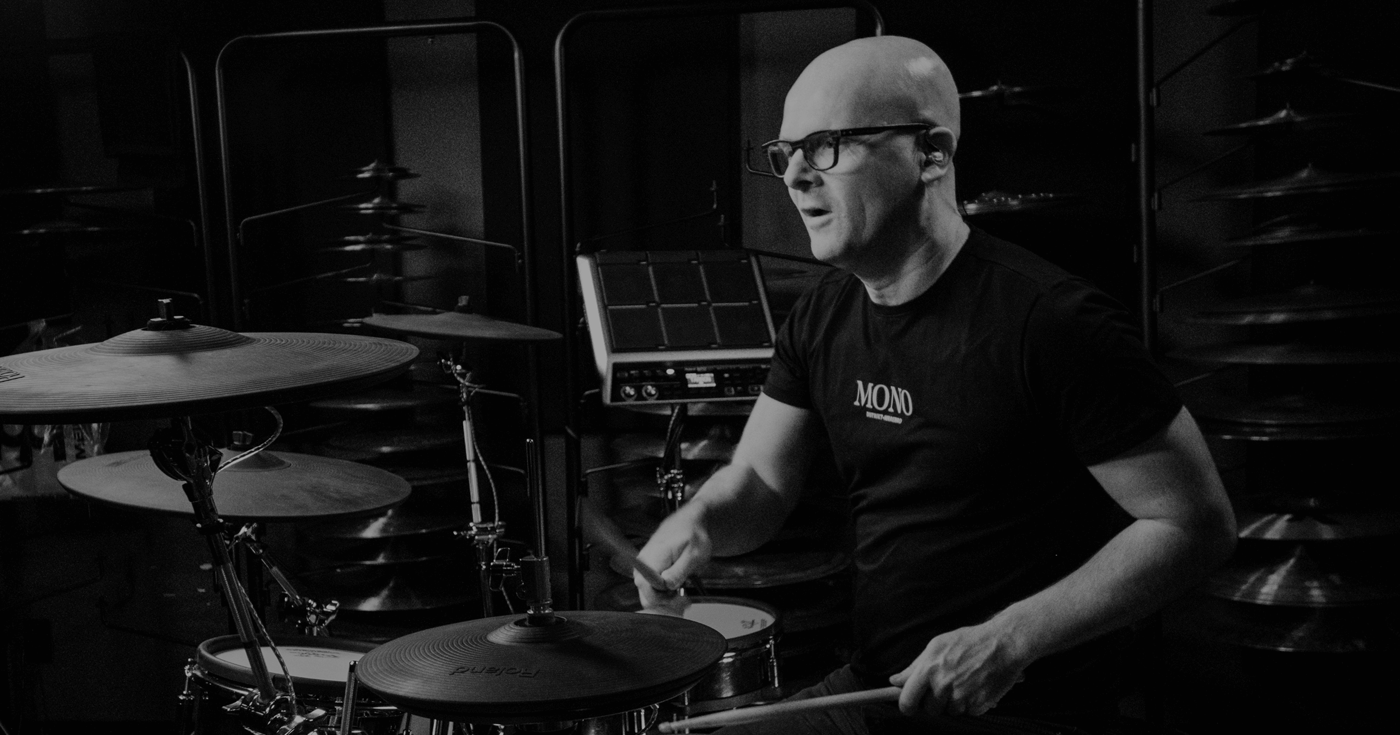 This is an excerpt from The Drummer's Toolbox: The Ultimate Guide To Learning 101 Drumming Styles. The book goes into even more detail about electronic drumming!

---
Electronic: A brief introduction to the genre
Electronic music is closely tied to the technological advancements that have been made throughout history and are still being made today. Believe it or not, the development of electronic music began back in the early 1900s, when inventors began building and creating the first devices – like the phonograph and the theremin – that captured, reproduced, amplified, and manipulated sound.
It wasn't until the 1960s and 1970s when popular styles of electronic music started to emerge. Synthesizers, turntables, and drum machines quickly became staple sounds of many electronic music styles during this era. As more powerful and advanced technology (and today, software) becomes available to musicians, the palette of sound options continues to increase.
In the late 1970s, electronic artists like Kraftwerk laid the foundation for electro music (essentially a blend of hip-hop, funk, and disco), influencing popular 1980s electro artists like Newcleus, Cybotron, Warp 9, Afrika Bambaataa, and Herbie Hancock (yes, even some jazz artists experimented with electronic music).
Just as electro music was emerging during the early 1980s in Detroit and New York City, so was house music in Chicago, Illinois. Featuring bass synthesizers, vocals, samplers, percussion and drum machines, house is quite repetitive and is played at moderate tempos to keep people dancing. Some notable house artists include Chip E., Mr. Fingers, and Farley "Jackmaster" Funk. Techno music was also born around this time, placing more emphasis on rhythm than melody, using four on the floor bass drum patterns, and usually featuring one or two 'builds'. Influential techno artists include Model 500, Jeff Mills, and Underground Resistance.
Other electronic styles like trance developed shortly after in the UK. Like techno, it usually incorporates one to two 'builds' and 'drops', after which the drums tend to drop out, resulting in an ambient and atmospheric vibe. By the early 1990s, jungle emerged in the UK as well, featuring complex programmed drum beats (breakbeats) and reggae-influenced bass lines. Drum and bass music developed soon after, and it regularly features fast acoustic drums and live performances. Some notable drum and bass artists include Squarepusher, Nerve, and Netsky.
Finally, dubstep came to prominence at the end of the 1990s. This genre features 'wobble' bass, bass drops, and half-time drum grooves – arguably the most important part of dubstep drumming.
Today, digital audio workstations (DAWs), sample libraries, and audio recording, editing, and modification techniques allow those creating electronic music to draw from an infinite amount of sound possibilities in order to achieve the exact sounds they're looking for.
---
The Fundamentals
There are many different styles of electronic music (including electro, house, techno, trance, jungle, drum and bass, dubstep, and more) and each is defined by characteristics like instrumentation, effects, tempo, and even specific musical sections like "builds" and "drops".
Almost all electronic music is played in 4/4. This is because electronic music is usually danced to (hence the common term "EDM", which stands for electronic dance music).
Drummers who play electronic music are typically trying to emulate patterns created with drum machines, so you need to focus on being as accurate and consistent as possible. Let's take a look at a few electronic grooves.
Here is an electro drum beat that was programmed by Jay Dorfman and is heard in one of the most popular electro songs in history, called "Planet Rock" by Afrika Bambaataa & Soulsonic Force. You can hear it throughout the entire recording.

This house beat was programmed by Marshall Jefferson for his song "Move Your Body". You'll notice that this beat sounds very similar to those used in disco music, specifically because of the hi-hat and bass drum pattern. Check it out in the recording at 0:08.

This trance beat was programmed by Resistance D and can be heard in his song "Cosmic Love". This beat features a consistent bass drum and hi-hat pattern with a syncopated snare drum pattern in the first measure. Check it out in the recording at 1:19. 

This jungle beat was programmed by Andre Williams and appears in the song "Wolf" by Shy FX (his alias). You can listen to it in the recording at 2:27.

This dubstep beat was programmed by Netsky and is heard in his song "Daydreaming". While the actual pattern isn't super challenging, adding in the accents will take some practice. You can listen to it in the recording at 1:27.

This final dubstep beat was programmed by Skrillex and is heard in his song "Scary Monsters and Nice Sprites". This is a half-time groove that incorporates both sixteenth notes and sixteenth note triplets. You can check it out in the recording at 1:12.

The Equipment
To play this style of music, drummers are often trying to emulate electronic drums and samples. The gear you choose should reflect that, which could mean incorporating sample pads, triggers, effect cymbals, and items like bells or splashes (check out the Sabian hoop crasher) to change the sound of the snare drum. You can even use towels to mute the drums.
Hybrid drumming has become very popular over the last few years. This is when you combine electronic pieces into your acoustic setup. By using triggers, you can get practically any sound from your drums by connecting them to an electronic drum module. When you hit a drum with a trigger on it, a new sound will be "triggered" from the module, which is what you and your audience will hear.
Drummers across many different genres are known for including electronics in their setups. Here are a few examples:
Alex Rudinger (Intronaut; Whitechapel)
Ash Pearson (3 Inches of Blood; Revocation)
Andrew Marshall (Billie Eilish)
Brian Frasier-Moore (Justin Timberlake; Madonna)
Kaz Rodriguez (Josh Groban)
Larnell Lewis (Snarky Puppy)
Akira Jimbo (Casiopea; Jimsaku)
For a more detailed look at combining traditional and electronic components to create a hybrid kit, click here.
Watch Michael Schack demonstrate how to change the sound of an acoustic kit:
Snare Drums:
Ride Cymbals:
Istanbul Agop 19" Xist Dry Dark Ride
Sabian 21" HHX Fierce Ride
Hi-Hats:
Istanbul Agop 13" Xist Dry Dark Hi-Hats
Sabian 13" HHX Fierce Hats
Crash Cymbals:
Bass Drum Heads
Remo Powerstroke P3 Clear
Evans EMAD2
Aquarian Super Kick II Clear
Snare Drum Heads
Evans HD Dry Snare Batter
Remo Controlled Sound X Coated Black Dot
Aquarian Texture Coated
Tom Heads
Evans Onyx
Remo Ambassador Clear
Aquarian Super-2 Clear
Electronics:
Effects & Accessories:
The Records
Here are six essential electronic albums that every drummer should check out.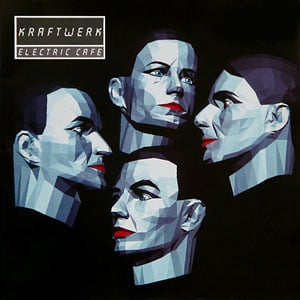 Kraftwerk
"Electric Cafe" (1986)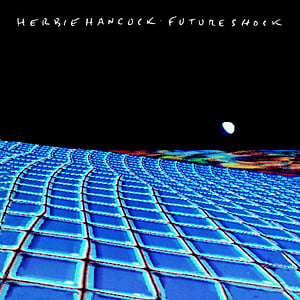 Herbie Hancock
"Future Shock" (1983)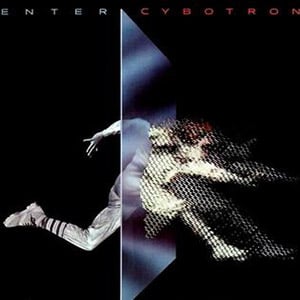 Cybotron
"Enter" (1983)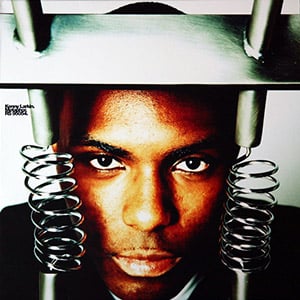 Kenny Larkin
"Metaphor" (1995)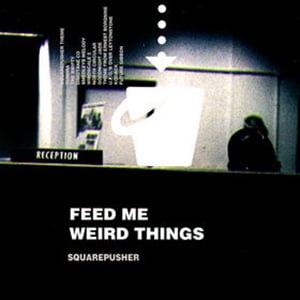 Squarepusher
"Feed Me Weird Things" (1996)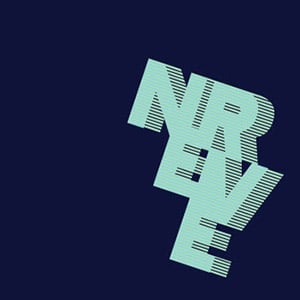 Nerve
"ep1" (2010)
The Greats
Some drummers – like Michael Schack, Jojo Mayer, and Peter Szendofi – have managed to bring the drum machine to the stage with advanced technical skills and both acoustic and electric drums.
Check out these videos for examples of how you can play electronic music on real drums:
Electronic Listening List
This playlist features electronic tracks from the 80s to present day.
Wow! You made it to the end!
Even though it's the end of the article, it's not the end of the great content we have available. If you want to become the best drummer you can be, check out Drumeo Edge.
We bring in the world's best drummers to teach you how to play the drums.
160+ step-by-step courses
2000+ on-demand lessons
230+ play-along songs
90+ song breakdowns
20 different genres of music
Live lessons every week
Student plans and reviews
Helpful community forums
Includes song breakdowns for:
Daft Punk – Get Lucky
Katy Perry – California Gurls (Electronic)
And 20+ electronic play-along tracks
Drumeo Edge exclusive courses by:
Michael Schack
Peter Szendofi
Kaz Rodriguez
Sean Lang
Bobby James
And many more
*This article contains affiliate links, which means we might earn a small commission from the product seller if you make a purchase. For more info, check out our privacy page.
SHARE THIS: