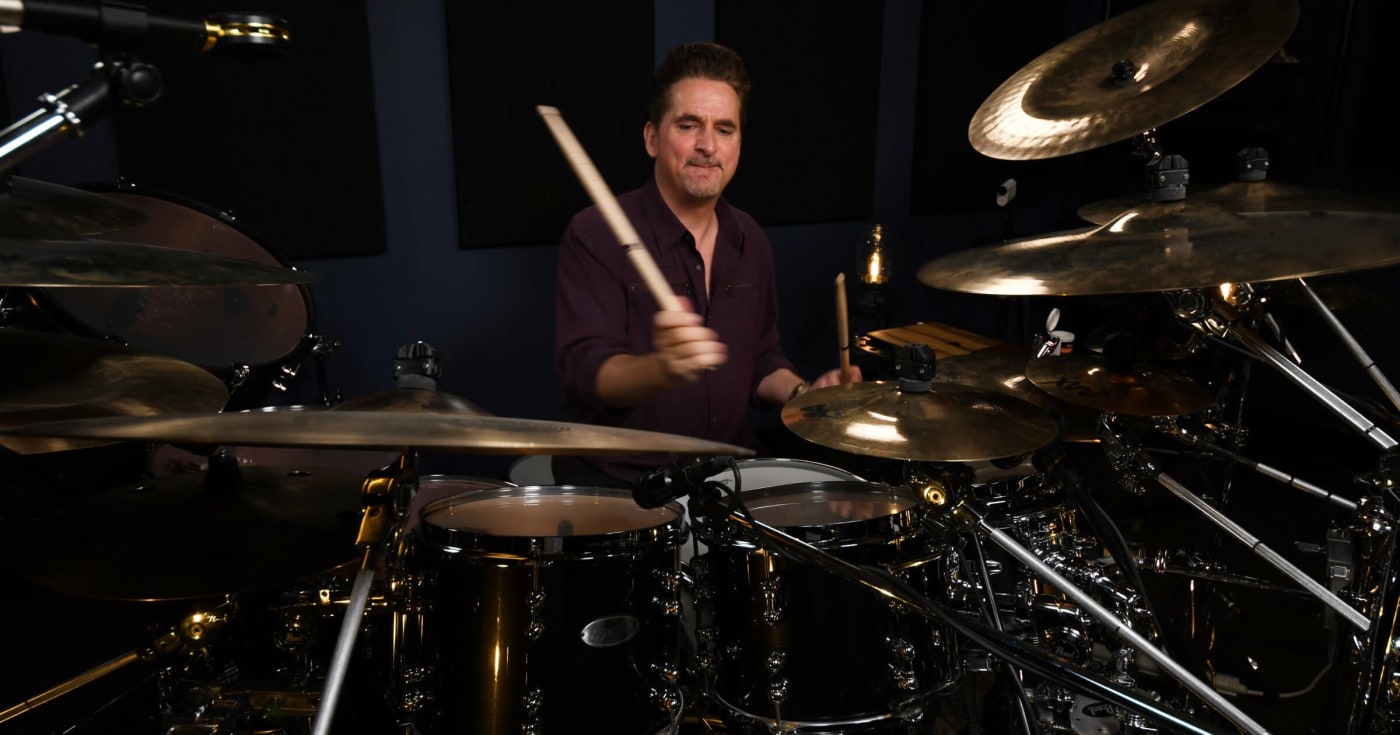 Ever wondered about Todd Sucherman's pre-game warmup? Every drummer has their own go-to vocabulary, whether it comes out on the practice pad or it's injected into a pattern on the kit.
Todd filmed a drum solo at Drumeo a few years ago, and in this video you'll see some of the cool rudiments he used to build it: flam accents, pataflaflas ("fun to say, fun to play"), and flam taps. Once you have the motions, try playing them in succession on the toms and other sound sources.
Check out Todd's full drum solo right here:
About Todd:
Todd Sucherman is a highly sought-after drummer for sessions, clinics, and drum festivals. He is most well known for his work with the band Styx. On top of recording several top 50 albums with Styx and playing an average of 100 dates a year, Todd has recorded over 1,000 radio and TV spots and has worked with a wide variety of artists such as Peter Cetera, Brian Culbertson, Spinal Tap, Michael Bolton, and many more. Todd won the Modern Drummer Magazine Reader's poll for #1 Educational DVD and #1 Rock Drummer in 2009, #1 Progressive Rock Drummer in 2015, and #1 Clinician in DRUM! Magazine in both 2009 and 2015.
Todd Plays:
Pearl
Sabian
Remo
Promark
Follow Todd:
Instagram
Facebook
SHARE THIS: