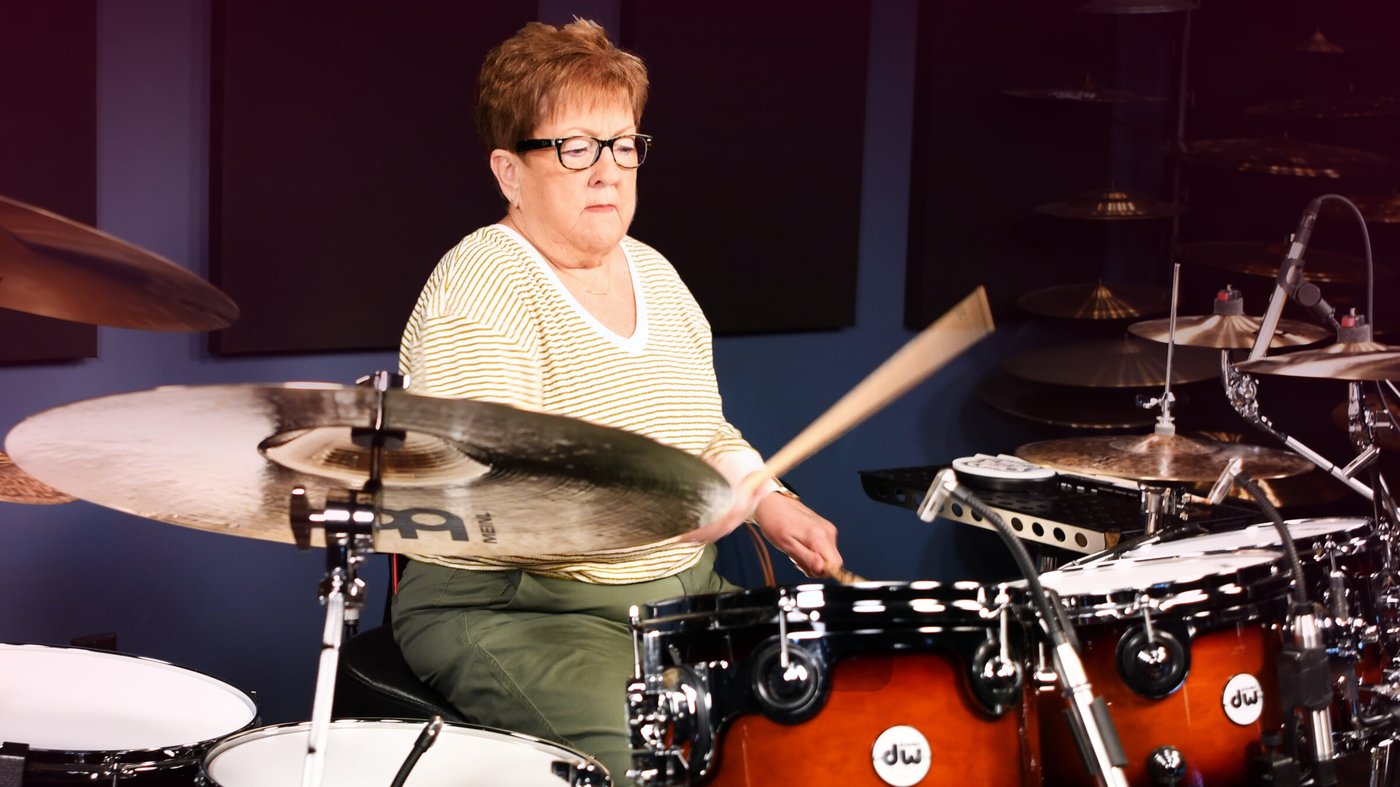 Dorothea Taylor has a series of daily warmups she's used to train hundreds of drumline drummers, and now you can steal some of them for your own playbook.
When her drumline would go through these exercises together, the goal would be to have every tap sounding like one person and "not like a bunch of rocks falling". Challenge a friend or two and run through these as a unit to see how cleanly you can play together.
Whether you're a kit drummer or a marching drummer, these moves will get your blood circulating, your singles and doubles up to speed, and your brain ready for whatever's next in your practice or session plan.
Grab a practice pad and play along!
1. 8 on a hand
Play 8 beats on each hand. That's it. The main thing to keep in mind is getting that full rebound when you throw the stick down. Kick it off at a slow tempo, then bring it up to speed.
2. Double beat
A variation on an exercise called the 'ha-ha', this is a great doubles workout. You'll be playing groups of two on each hand with the following sticking:
RR RR RR RR R R LL LL LL LL L L
RR RR R LL LL L
RR RR RR LL LL LL
RR LL RR LL RR LL RR LL
(Watch the video to see how it's supposed to sound)
3. Hug-a-dig-a-burr
When you hear it, you'll know why it has such a funny name. Another great exercise for doubles, you can alternate it with singles.
Dorothea wants you to make sure you're holding your sticks properly, all fingers on the stick, and that you start slow. It takes time to learn and improve – and the patience is absolutely worth it.
SHARE THIS: