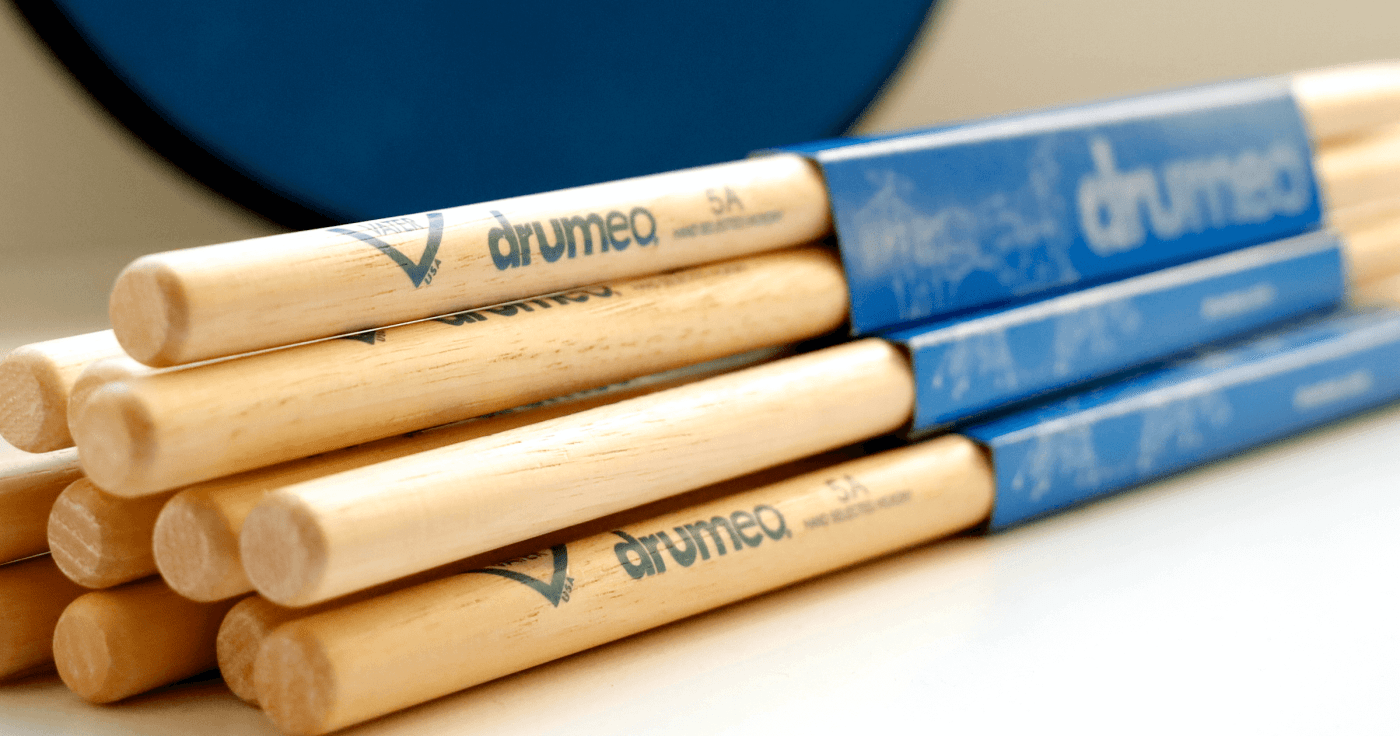 Drumsticks are meant to be hit over and over again. But not all sticks are built the same. If you're a busy or hard-hitting drummer, you need something that can handle regular punishment. So Drumeo has partnered with Vater to create a new 5A model that can take the heat!
Vater sticks are known for durability and higher moisture content (10-12% vs. 6-8% for other brands). The more moisture, the stronger the stick.
But we couldn't just take anyone's word for it. We decided to do 10,000 rimshots with one pair of sticks to see how long they'd last.
With five drummers playing 2000 rimshots each (to a quarter note click at 200 BPM for 10 minutes), will the sticks make it to 10,000?
Watch the video to see the result…and what happened after passing the 10,000 mark.
Check out the new Drumeo stick by Vater here!
SHARE THIS: