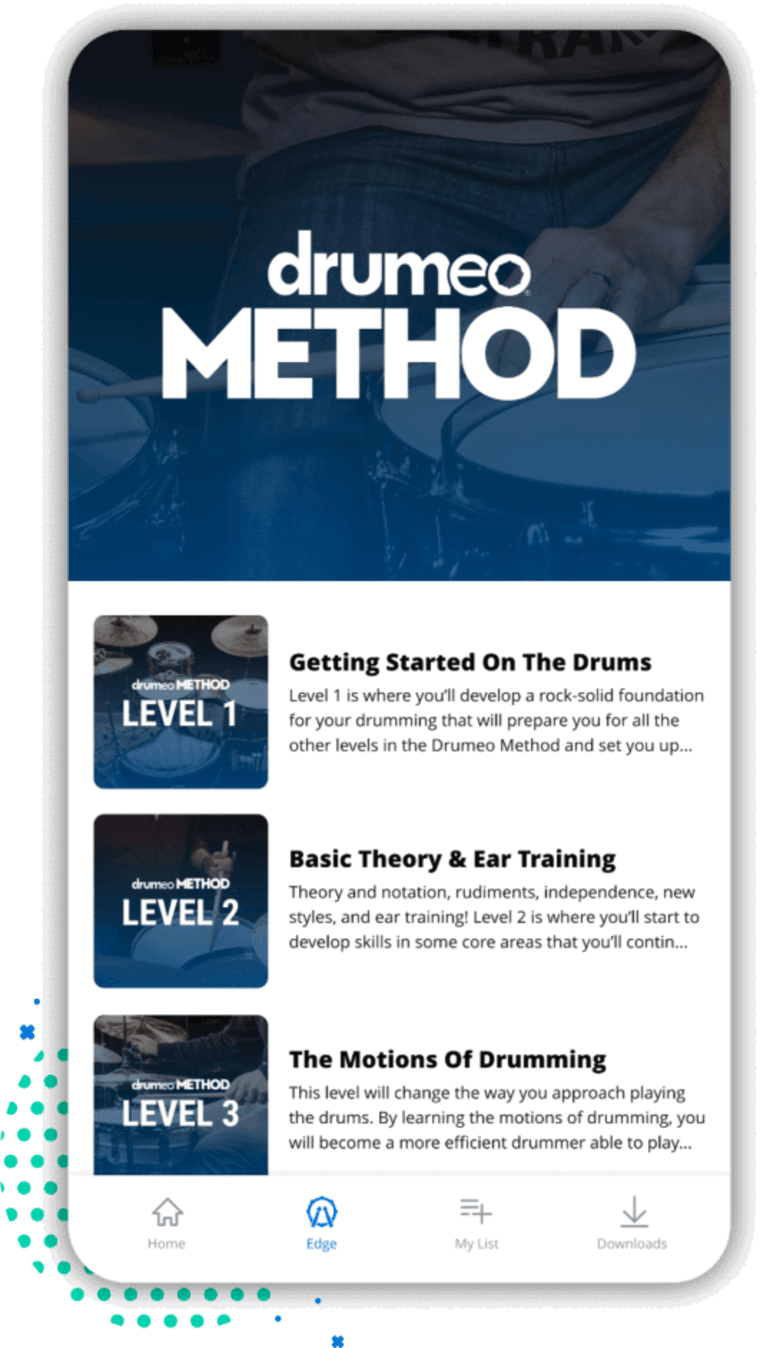 Imagine learning drums with the world's most unbelievably awesome private teacher -- super organized in every way, somehow knows ALL the best drummers in the world and brings them to your house for specialized lessons, and hooks you up with interactive exercises so you know you're actually doing things right.

And then take it up a notch.

They'll also teach you drums on YOUR schedule and answer your calls anytime, day or night. Oh… and they're the most affordable drum teacher in town, because why not?

That teacher doesn't need to live in your imagination.

That's exactly what the DrumeoMETHOD is all about.

Unlike most drum books or courses, you're not going to learn one thing at a time, all the time. That's like going to the gym and working out your legs for one month, then your arms the next month, and then your back the month after.

It might be an easy way to organize lessons, but it doesn't work.

We've developed the DrumeoMETHOD from a student-first approach to maximize your momentum on the drums. Instead of learning one topic for a long time -- and getting bored, uninspired, and sometimes even giving up -- the DrumeoMETHOD will give you the right lesson at the right time, every time.

You will always know what to practice. You will get better at the drums faster. And before long, you'll be playing ALL the songs you love and totally slaying it on the drums!