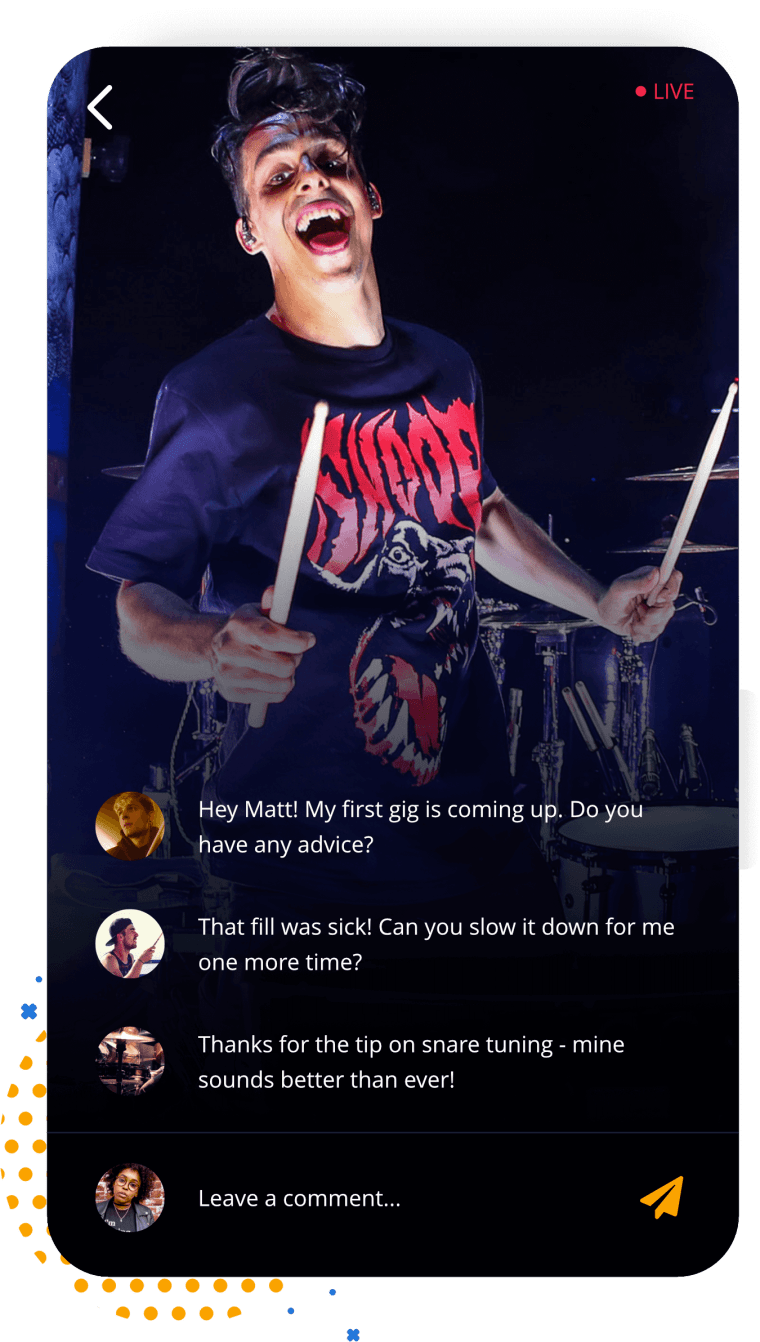 You shouldn't have to stand in line for hours to meet your favorite drummer.

After all, you just want to ask that one question that you've been obsessing over for weeks:

How do they prepare for a gig, what do they do for warmups, and why do they set up their kit that certain way?

Sure, you see them on Instagram. You get snippets of what happens before the show. But like any of our lives, it's the highlight reels -- and, well, you want more.

DrumeoCOACHES gives you unprecedented access to 10 world-renowned drummers in an intimate online platform -- with weekly live events, personalized feedback, and an ongoing connection to your drum heroes.

It's your backstage pass, turning those fleeting moments into ongoing inspiration and support for your drumming journey.