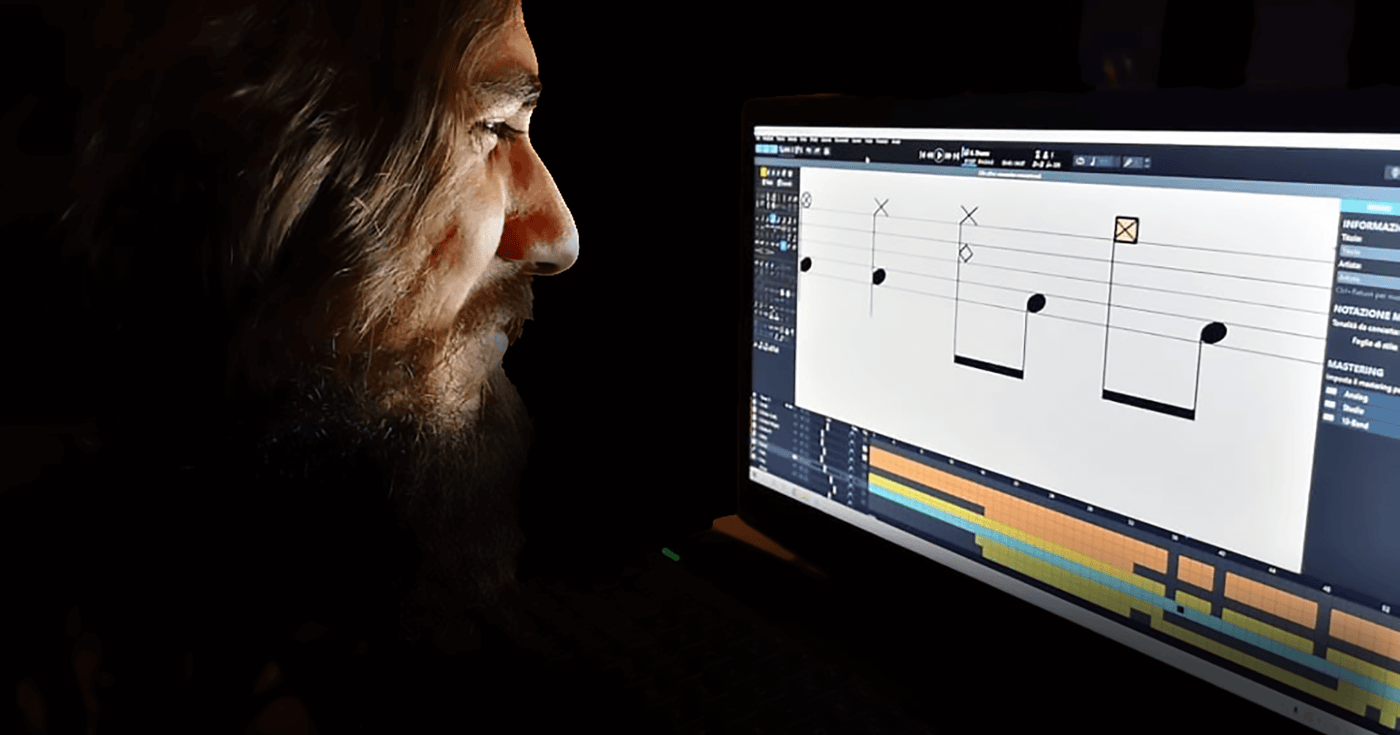 In this article, you'll learn the basics of how to program drum parts using Guitar Pro – one of many great software options for making beats, recording song ideas and more.
Some drummers might see programming drums as blasphemous. But there are many reasons we should learn how to do it:
It can be hard to find existing scores for your favorite drum beats.
Beginners may find it difficult to understand how a PDF score sounds.
Many drummers want to write down compositions to make practice easier.
One platform is a well established program called Guitar Pro. Guitarists or bassists aren't the only musicians that can benefit from it; drummers can also use it to make progress and practice, and to edit and share scores. Many Guitar Pro files are available for free, which is a huge plus.
Use programmed drums to practice
Guitar Pro features several useful practice tools, like a metronome with a count-in. The "Progressive Speed" feature lets you speed up and play along at your own pace.
You can also use Guitar Pro for backing tracks. Just select the ones you need to hear when practicing:
Edit your scores
Click and edit your score with the virtual drums view:
Choose between three different musical notations: tablature, standard and slash. And you can also edit your score using the guitar tablature notation.
If you don't want to input each note by hand, connect a MIDI keyboard to your computer to easily enter your own beats into Guitar Pro (watch these Guitar Pro 7.5 video tutorials to learn how).
Share your scores
You can export and send your files to your friends or band members in the following formats:
Guitar Pro 6 files
Guitar Pro 5 files
MIDI
ASCII
MusicXML
PDF
Audio (MP3, WAVE, FLAC, AIFF, Ogg)
You can choose to export the whole song or a selection only.
10 free programmed drum beats
Download the free Guitar Pro 7.5 demo here so you can open these drum beats. Click on the titles below to download each Guitar Pro 7 file:
1. Walk This Way – Aerosmith
2. Cold Sweat – James Brown
3. Fire – Jimi Hendrix
4. Ramble On – Led Zeppelin
5. Master of Puppets – Metallica
6. Killing in the Name – Rage Against the Machine
7. Toxicity – System of a Down
8. Come Together – The Beatles
9. Message in a Bottle – The Police
10. Sunday Bloody Sunday – U2
Want more? Click here to get 20 Guitar Pro Drum Patterns to Download for Free.
SHARE THIS: