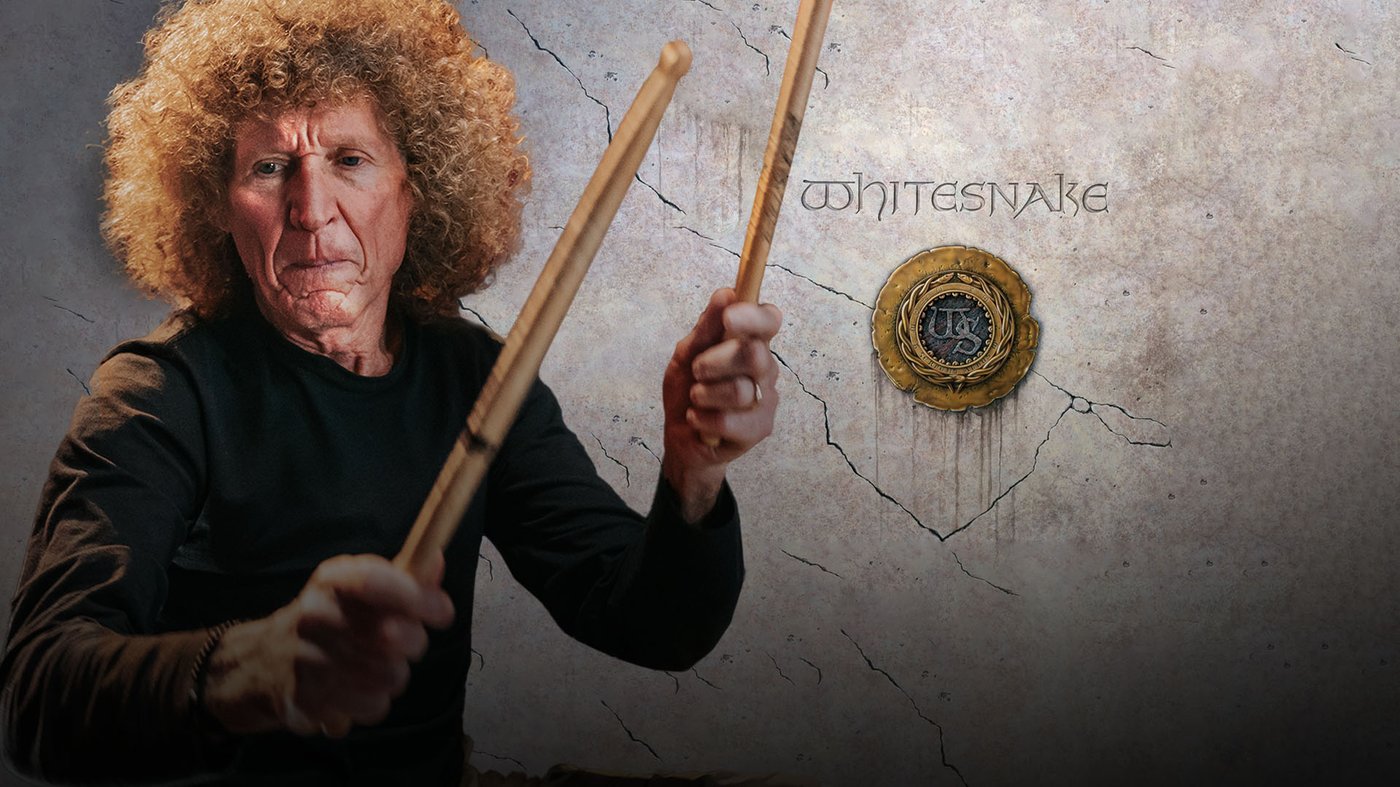 Ozzy Osbourne, Yngwie Malmsteen, Ted Nugent, Gary Moore and Thin Lizzy could tell you what it was like working with larger-than-life drummer Tommy Aldridge.
But David Coverdale – Whitesnake's recently retired frontman – has spent the most time with Aldridge, who has drummed for Whitesnake since 2013 and was a band member from 2003-2007 and 1987-1990.
"He's a great and well-loved drummer," Coverdale said in a 2013 interview, when Aldridge rejoined Whitesnake.
The wild-haired character is now 72 years old and playing better than ever. In this video, he breaks down Whitesnake's banger "Here I Go Again".
"A few different drummers have tackled this tune," he says. The simple but fun tune has a "fat, wide, sassy groove that stays out of the way of the music. It's a blast, believe me."
Did you know that you can learn this song note for note using Drumeo?
The members area has sheet music, drumless tracks, and practice tools to slow down/loop "Here I Go Again" and 5000+ other songs.
The verse consists of a straight forward 8th note groove:
And once the chorus hits, the snare reverses so it falls on the 1 and 3 instead of the 2 and 4:
You don't think Tommy would let the bridge be neglected, do you? It's a much 'drummier' section:
While you might expect Whitesnake to save their biggest song for the end of their set, they didn't:
"["Here I Go Again"] always got the biggest response, but we always finished with "Still Of The Night", which was for all the black death ninja dudes that wanted to hear something heavy. You'd think "Still Of The Night" was the biggest song, but "Here I Go Again" was definitely David Coverdale's calling card."
What do you think? Are you learning "Here I Go Again" by Whitesnake? To get the full transcription, a drumless version and game-changing practice tools, start your free Drumeo trial now!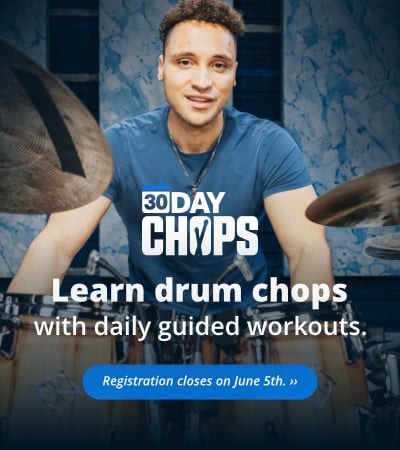 SHARE THIS: