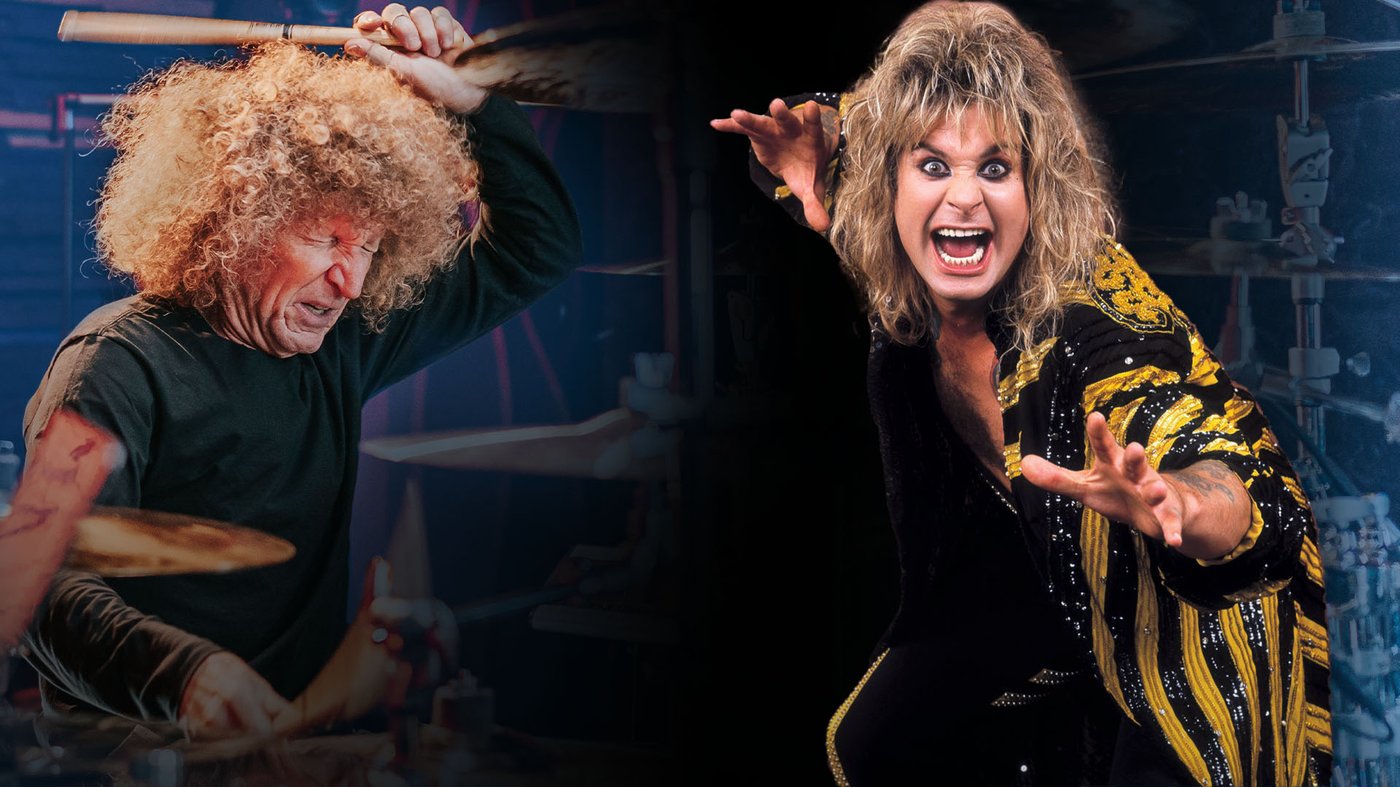 Former Ozzy Osbourne drummer Tommy Aldridge shows you how he played "Crazy Train" live. And it's not what you'd expect!
"If anyone led me up the primrose path, it was Randy Rhoads."
Tommy is known for many things – playing with Whitesnake, Motorhead, and Yngwie Malmsteen to name a few – but he arguably made some of his biggest impressions backing Ozzy Osbourne in the '80s, joining Ozzy's band for the 1981 Blizzard Of Oz tour and tracking drums on 1983's Bark At The Moon and several live recordings.
A heavy-hitting rock guru through and through, you can imagine how Tommy translated Ozzy's songs to the stage.
In this video, he walks you through some of the key "Crazy Train" components before playing the hit track. You'll notice this performance is a lot more "drummistic" than Lee Kerslake's original studio recording.
"The songs are so driving, they really play themselves" he says, adding that Ozzy guitarist Randy Rhoads was always asking for him to go heavier, so Tommy took a more "vicious, hair and teeth" approach with his live performances.
Fills, one-handed cymbal chokes, double bass licks…it's not what you're used to hearing on the "Crazy Train" recording. But you're going to love it.
Did you know you can get the full transcription and drumless track for this song (and thousands of others) in the Drumeo members area? Get access to it all, plus handy practice tools, courses, documentaries and much more with a free 7-day trial.
SHARE THIS: