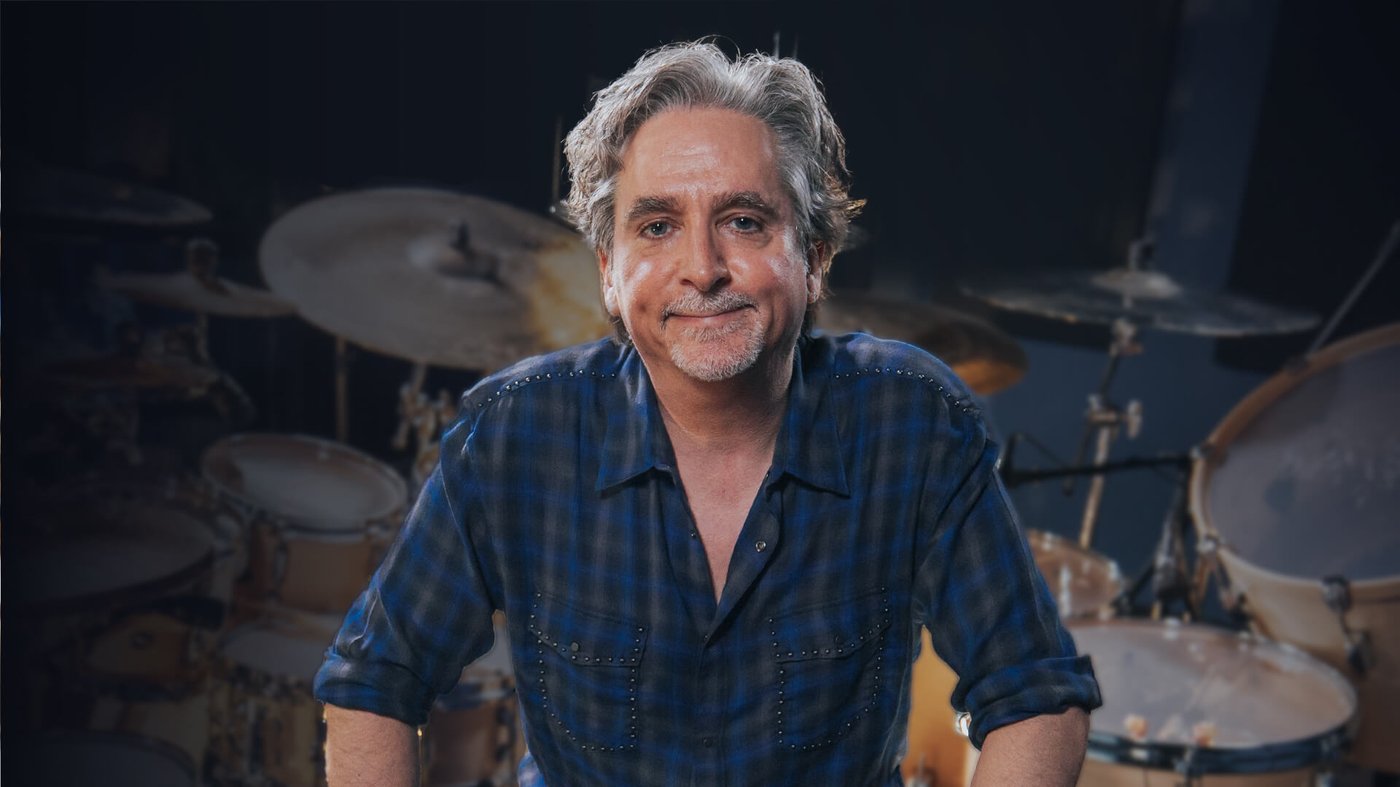 In his 26 years of drumming with Styx – and even more decades of experience as a clinician, educator and beat-keeper – Todd Sucherman has watched and learned from his fair share of legendary drummers, even befriending many of them.
So who else is in a better position to share their passion for the greats?
This video is a "who's who" of the drumming world where you'll hear some of Todd's stories about the most influential drummers of all time, including:
Lenny White
Mark Brzezicki
Jerry Marotta
The drummers of Steely Dan (Jeff Porcaro/Jim Gordon)
Tony Williams
Terry Bozzio
Todd features each of these drummers – and other must-know players – in individual episodes of his documentary series, Spotlight, available exclusively for Drumeo members (get a free 7-day trial here).
Along with rare footage and insider info (including the story of how Steve Smith responded to a letter Todd wrote at age 12), you'll see Todd demo some of the best licks he's learned from each legend.
If you like a solid deep dive into drum history, this video and the Spotlight series are for you.
Lesson Index:
0:00 – SONG: "Crash Of The Crown" by Styx
3:50 – Introduction
6:00 – What is Todd Sucherman's "Spotlight" Show?
8:30 – The Genius Of Steve Smith*
14:30 – The Genius Of Lenny White*
20:00 – The Genius Of Mark Brzezicki*
25:05 – The Genius Of Danny Seraphine*
29:15 – The Genius Of Jerry Marotta*
35:33 – SONG: "Coming Out The Other Side" by Styx
38:15 – The Genius Of Jeff Porcaro and Jim Gordon*
41:53 – The Genius Of Tony Williams*
49:54 – The Genius Of Terry Bozzio*
56:50 – The Genius Of Phil Collins*
1:03:17 – Alta Forma (Antoine Fafard, JK Harrison & Todd Sucherman)*
1:09:50 – Spotlight highlight reel
1:12:00 – SONG: "Renegade" by Styx
*Full spotlight episodes available on Drumeo
About Todd:
Todd Sucherman is a highly demanded drummer for sessions, clinics, and drum festivals. On top of recording several top 50 albums with Styx and playing an average of 100 dates a year, Todd has recorded over 1,000 radio and TV spots and has worked with a wide variety of artists such as Peter Cetera, Brian Culbertson, Spinal Tap, Michael Bolton, and many more. Todd won the Modern Drummer Magazine Reader's poll for #1 Educational DVD and #1 Rock Drummer in 2009, #1 Progressive Rock Drummer in 2015, and #1 Clinician in DRUM! Magazine in both 2009 and 2015.
Todd Plays:
Pearl Drums
Sabian Cymbals
Remo Drumheads
Promark Drumsticks
Follow Todd:
Website
Instagram
Facebook
YouTube
SHARE THIS: