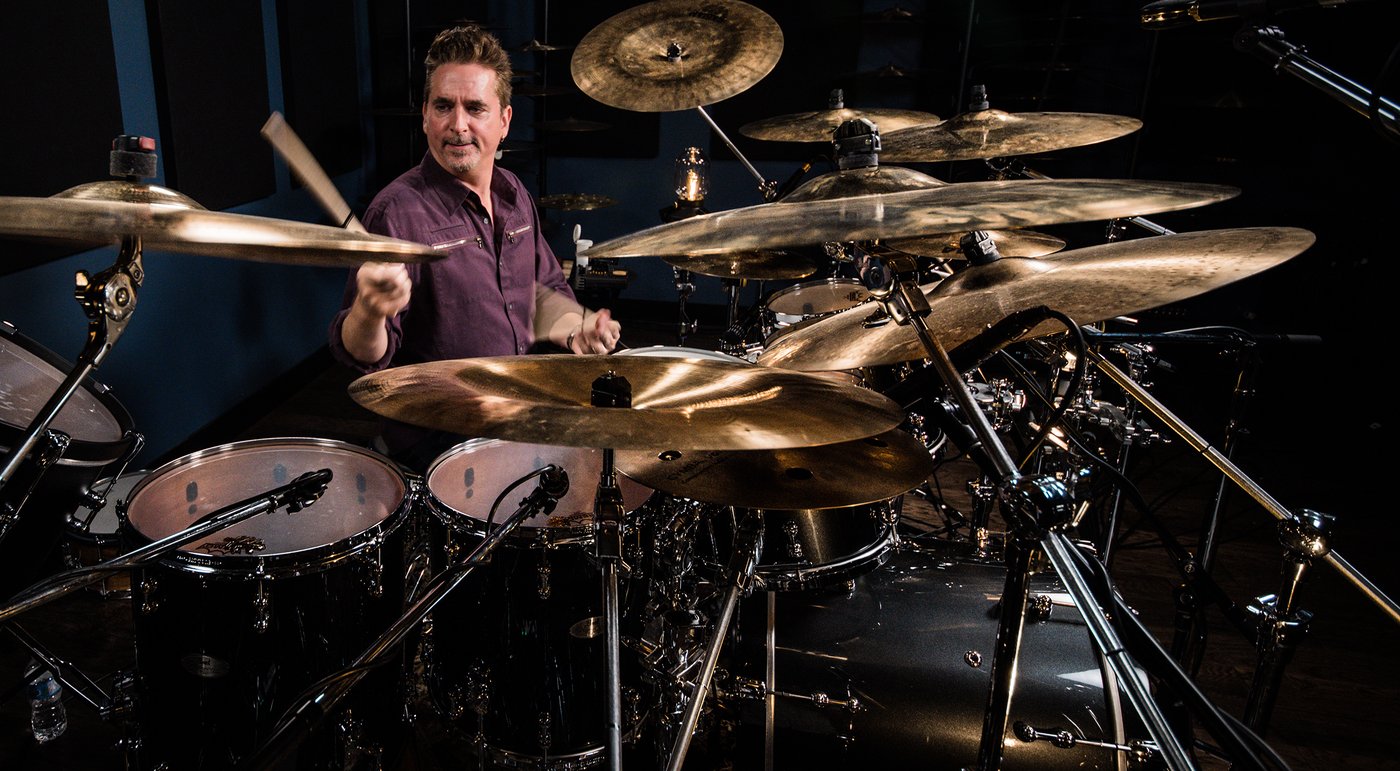 "Get the drum set of your dreams."
Try Drumeo Edge for free for 7 days
Todd Sucherman, the drummer for Styx, has one of the most immaculate and astonishing modern drum collections I have ever seen. It was during a Drumeo Coaches session where I heard him speak in fascinating detail about a Serenity drum that he owns that I decided to reach out to him to talk about his impressive collection.
So, this is what we have here. Todd goes through each of the most unique snare drums in his collection. These are all bespoke drums from custom builders all over the globe. Whether it is Sugar Percussion's Sequoia snare drum that was harvested from 5000 year old wood or his Providence snare drum crafted from the cylinder head of a Rolls-Royce, each of these drums is a work of art with tremendous sentimental appeal.
We are also treated to the sounds of the top five unique drums that were recorded directly from Todd's home studio. This is a special episode for drummers – an episode that will hopefully ignite our inner drum nerd.
In this episode:
You will hear about…
Incredible details and stories regarding each of Todd's top 10 unique snare drums
A blindfold test to see if you can tell which drum is which
A story about Todd's Signature Series Bubinga drum set and why we should buy the drums of our dreams
My own story about the Sugar Percussion drum building workshop
Why should you listen?
I know that part of being a drummer is admiring the gear. The history, the details, the sounds and the dreams we all have for those particular pieces we would like to see in our own collection one day. I know that this episode re-ignited my passion for the gear.
I used to drool over DW's kit builder as a teenager and I looked through Modern Drummer magazines to see the newest line of Zildjian cymbals or what new shell technology was being developed. If that sounds similar to your own experiences, well, you will probably enjoy this episode.
Follow Todd:
Instagram
Facebook
YouTube
Website
Follow Drumeo Gab:
Instagram
Facebook
YouTube
SHARE THIS: