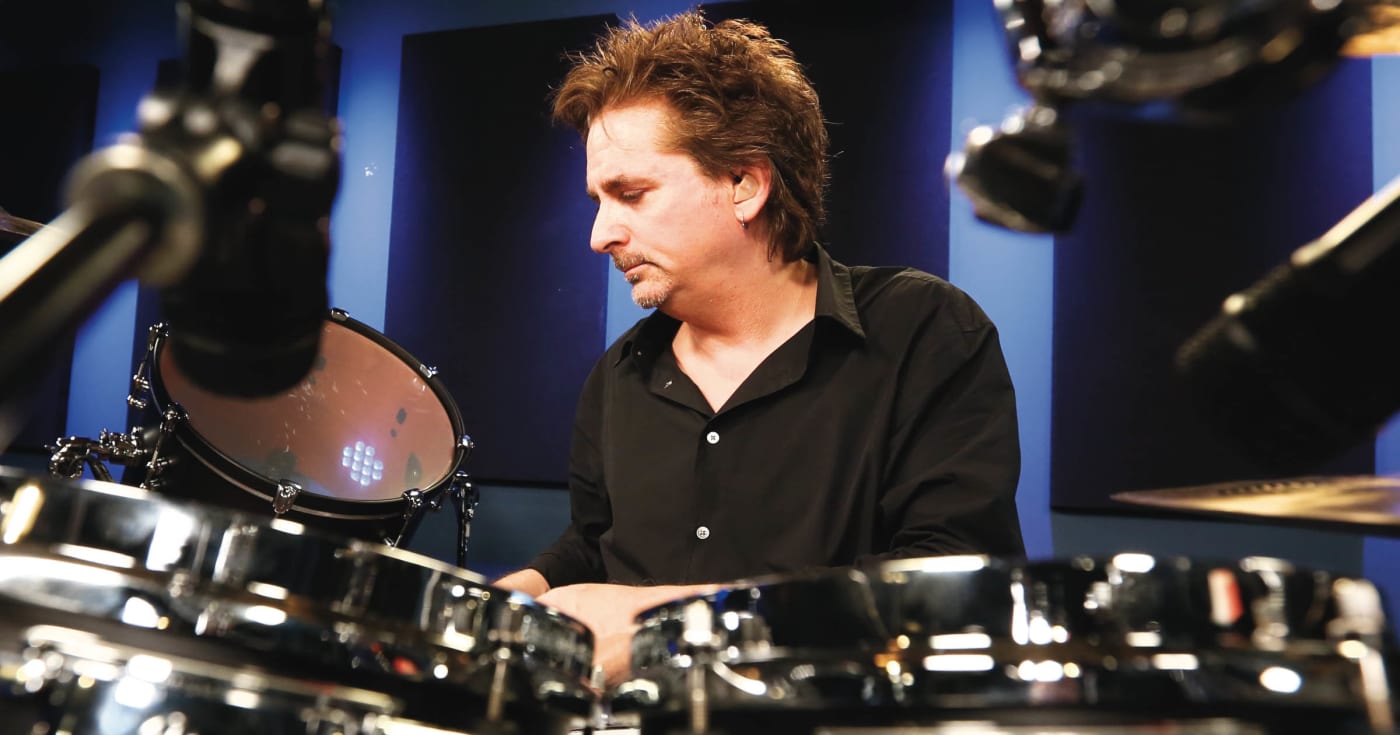 Todd Sucherman discusses the mental and physical approach to playing the drums so you can enhance your rhythmic vocabulary. This includes going back and ensuring you have a firm grasp on the fundamentals of drumming, as well as improving the sound and feel of what you already play.
Todd's approach will make you rethink what you "know" and what you actually apply in your drumming. His body of work and continued growth as a musician (and teacher) have built a wealth of knowledge which he's going to expose you to during this lesson.
Lesson Index:
0:06 – Songs "Tzan-O-Matic" & "Lunchroom Hoedown" by Tzan Niko
7:28 – Introduction
10:00 – Lesson Begins!
13:12 – How To Play Relaxed
28:23 – Getting The Best Sound From Your Drums
37:40 – Todd's Hi Hat Technique
44:28 – How To Keep The Music Fresh
52:47 – Giveaway Details
53:40 – Song "New Play"
58:11 – Q & A
1:10:32 – Drum Solo
About Todd:
Todd Sucherman is a highly demanded drummer for sessions, clinics, and drum festivals who is most well known for his work with the band Styx. On top of recording several top 50 albums with Styx and playing an average of 100 dates a year, Todd has recorded over 1,000 radio and TV spots and has worked with a wide variety of artists such as Peter Cetera, Brian Culbertson, Spinal Tap, Michael Bolton, and many more. After years of touring and recording, Todd began work on his much anticipated instructional DVD release Methods and Mechanics which Modern Drummer called "a stunning achievement".
Todd won the Modern Drummer Magazine Reader's poll for #1 Educational DVD and #1 Rock Drummer in 2009, #1 Progressive Rock Drummer in 2015, and #1 Clinician in DRUM! Magazine in both 2009 and 2015. You can read his entire list of recordings and achievements here.
Todd plays:
Pearl Drums
Sabian Cymbals
Remo Drumheads
ProMark Sticks
Audix Microphones
SHARE THIS: