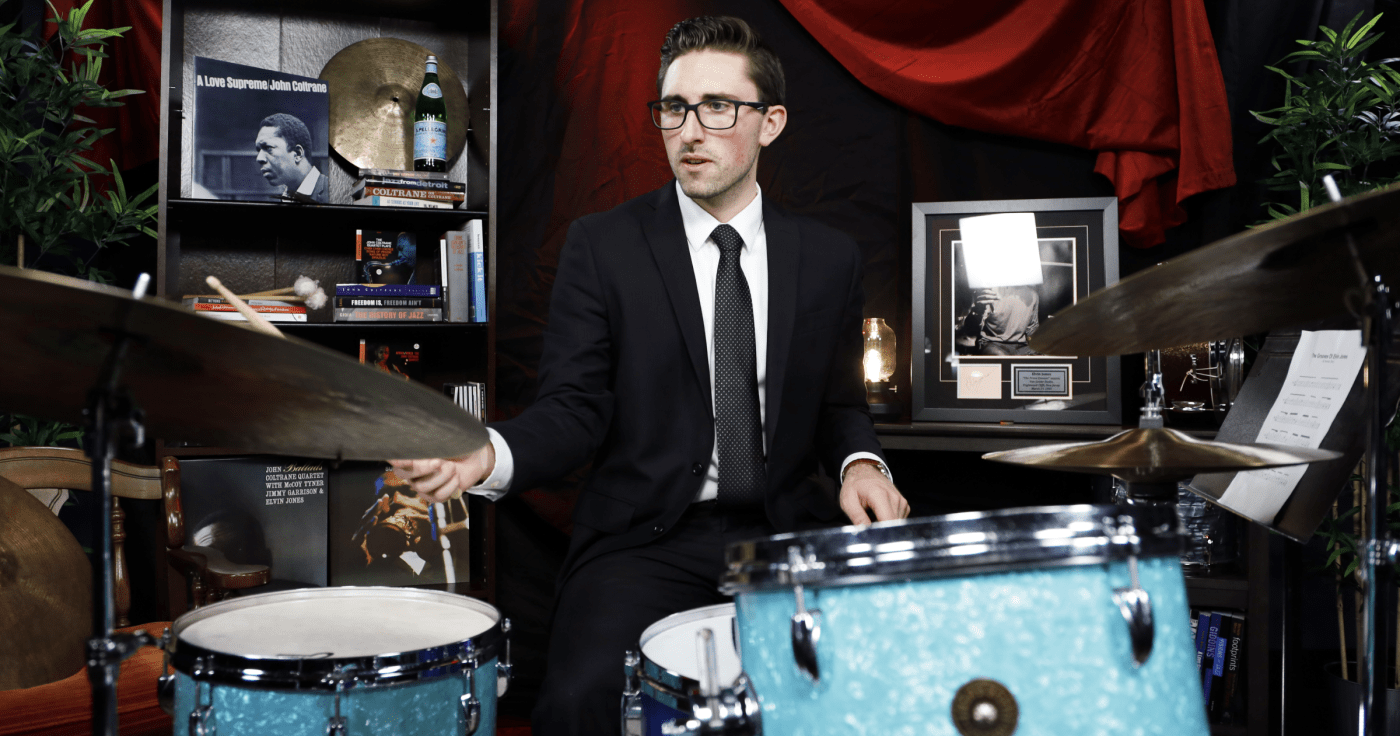 If you want to improve your skills by listening to one of the greatest jazz drummers of the last 50 years, look no further than Elvin Jones. He was most notably the drummer for The John Coltrane Quartet in the '60s – recording on many of Coltrane's iconic albums – and worked with many different musicians over the course of his career, which spanned an impressive six decades.
In this lesson, Brandon will show you some of Elvin's signature grooves. When learning these, keep in mind that he was largely improvising when recording, so you don't need to play it note for note. Make it your own!
If you want to play along, click here to download a pack of drumless MP3s.

In this opening section from John Coltrane's Acknowledgement, you'll hear quarter notes on the ride while the left hand moves between a cross-stick on the snare and the toms.

In the same song, where Coltrane comes in with the tenor sax, a syncopated 16th note (Mozambique) pattern picks up on the bell.

Elvin Jones plays this Afro Waltz – a jazz waltz pattern with Afro-Cuban influences – on many different recordings. You can really hear his signature groove in the dotted quarter notes on the bass drum.
If you enjoy grooves like these, check out "Passion Dance" by McCoy Tyner, "The Night Has A Thousand Eyes" by The John Coltrane Quartet, "Night And Day" by Joe Henderson, and "Zoltan" by Larry Young.
SHARE THIS: