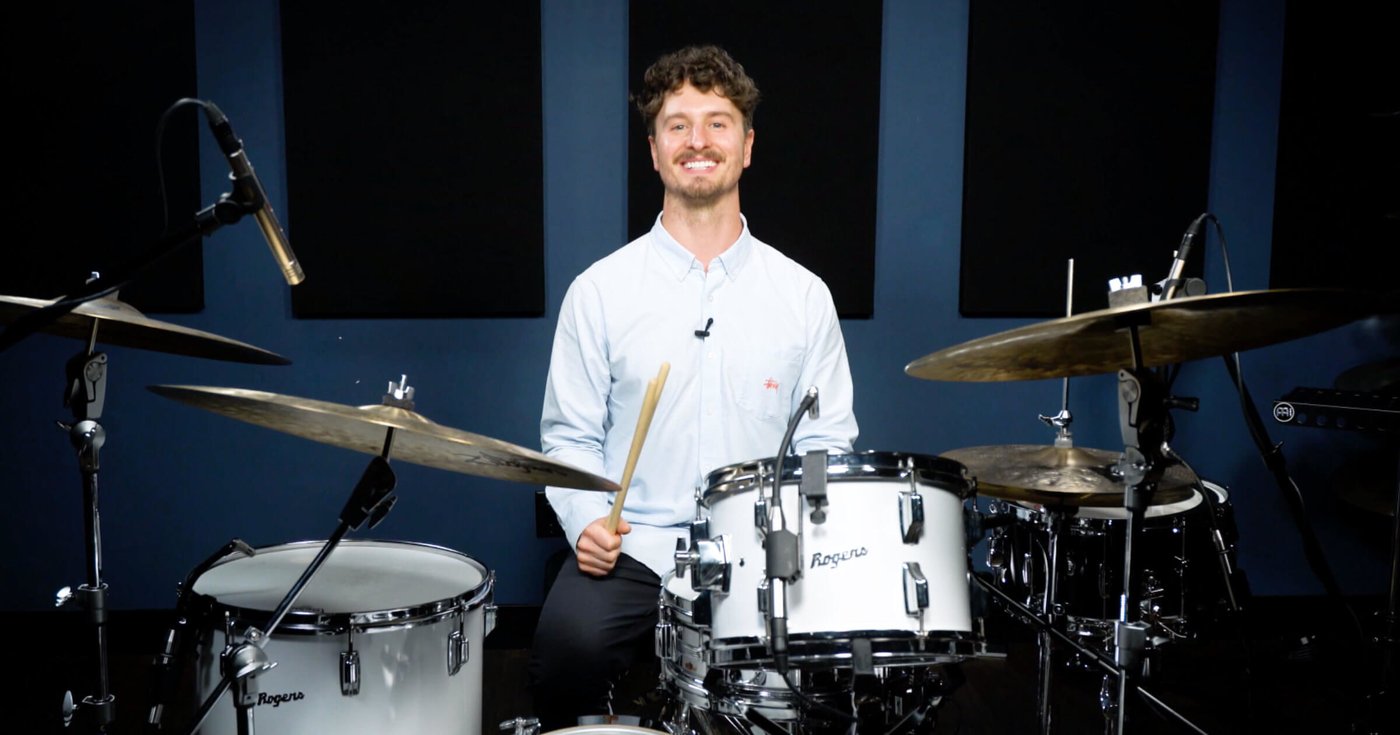 For a drum-happy kid, having supportive parents can make a world of a difference to their growth and music education. While you may not have the space or budget to do all of these things, you can still be supportive in many ways:
Allocate space to play
Drums take up a lot of room (electronic kits less so), so this means sacrificing some space. But it's one of the best things you can do to support your little drummer. Give them a space to call their own, to put up rudiment posters, and to create a drum practice environment that will encourage practice.
Let them have friends over to jam
Playing with other musicians is an important part of inspiring musical conversation. The ability to have friends over to jam can help shape their identity as a young person. There's something really special about making music with your friends.
Tell them they're doing well
Try to offer verbal encouragement when you notice improvement. It can be hard to listen when they're practicing, especially if the house isn't very well soundproofed. But for them, it feels great to hear a parent say they're sounding better, or that they're sounding great with your friends.
Show up to your kid's shows
Having parents come watch you play live is huge. Whether it's a talent show, a recital, or a church performance, it's important to show up and support them through the process.
Make your gear accessible
If you're a drummer yourself, make your gear accessible to the kids. Lower your toms and cymbals and throne so they can reach everything. It can be scary to let them bang around on your gear when you've invested a lot of money in it, but letting them try your drums can make a huge impact.
Get them a practice pad and a pair of sticks
Kids can build skills on a pad (around $30) even without a drum set. When they get to the point where they have access to a kit, they won't be starting from scratch.
Take advantage of educational opportunities
If it's within your means, take your young drummer to clinics, local masterclasses, festivals, and music camps so they can interact with other musicians and be inspired.
Check out the new show The Rhythmic Adventures of Captain Carson in the Drumeo members area or download the Drumeo Kids app!
This video is part of a 'quick tips' series for parents to inspire kids to play drums:
1. How To Get Your Kid Interested In The Drums
2. How To Teach Kids Simple Rhythms
3. How To Make A Homemade Drum Set
4. How To Support Your Kid's Passion For Drums
5. How To Encourage Your Child To Not Quit Drums
6. How To Buy A Drum Kit For Your Child
SHARE THIS: