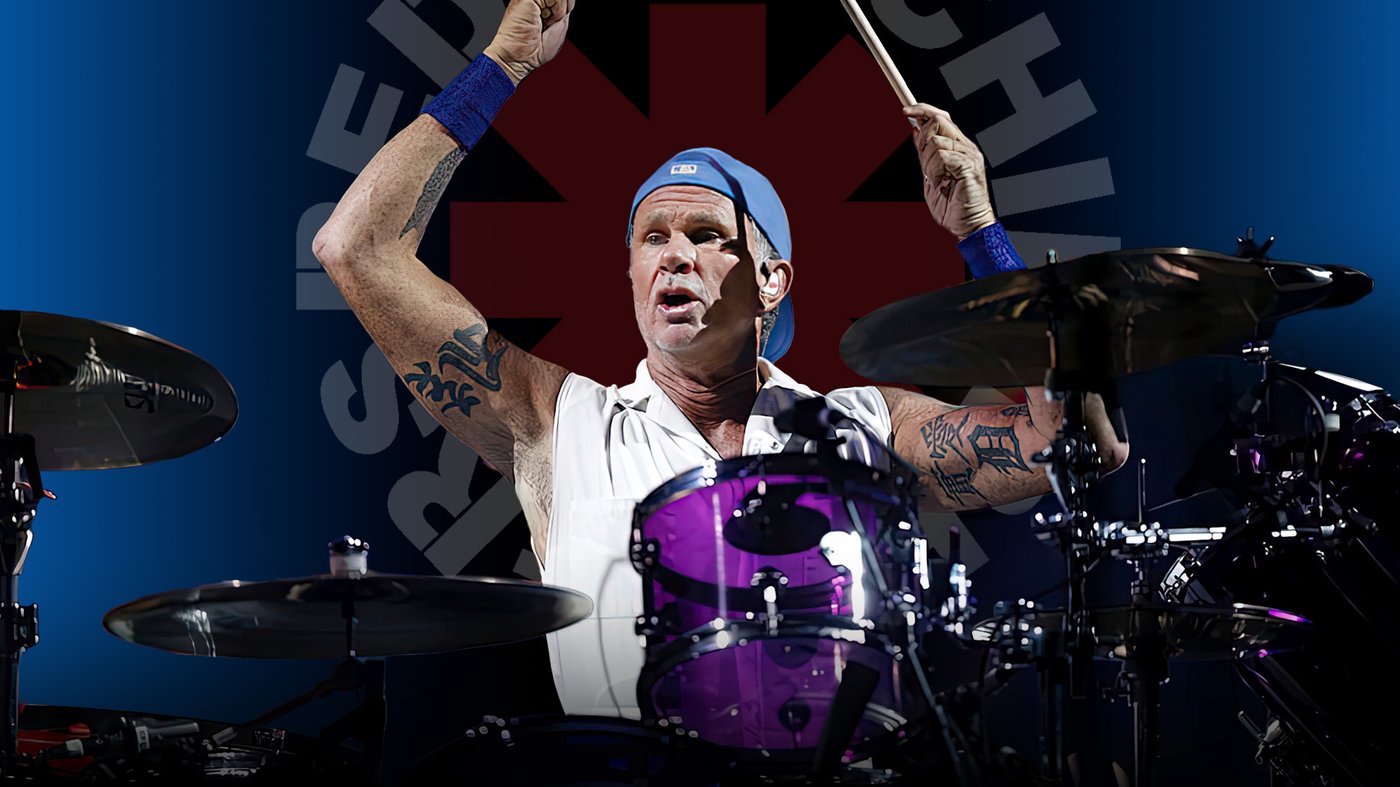 We can confirm Chad Smith is not Will Ferrell, but he's just as hilarious.
In this full lesson, the 2022 Drumeo Awards Drummer Of The Year goes through over a dozen Red Hot Chili Peppers songs as well as talks about:
Recording Blood Sugar Sex Magik in 1991
Growing up outside Detroit, hearing Motown on the radio, and being influenced by his older brother's funky record collection
How his drum parts keep evolving over the years
How RHCP typically writes/records together (even after 40 years!)
His love of cross-sticking
The beat you should learn if you want a career as a drummer
Why you should "play it like you mean it", with intent
To get drumless tracks and sheet music for over a dozen RHCP songs (and 5000+ other songs), jump on Drumeo's free 7-day trial!
Lesson Outline:
00:34 – SONG: "Suck My Kiss" by Red Hot Chili Peppers
02:00 – Intro
06:02 – SONG: "Give It Away" by Red Hot Chili Peppers
14:18 – The key to playing "Blood Sugar Sex Magik"
17:21 – The groove behind "The Power Of Equality"
22:37 – Breaking down "Mellowship Slinky In B Major"
27:34 – On writing the drum part in "Breaking The Girl"
30:55 – Staying out of the way in "Scar Tissue"
38:16 – SONG: "Around The World" by Red Hot Chili Peppers
45:31 – SONG: "Otherside" by Red Hot Chili Peppers
51:42 – SONG: "By The Way" by Red Hot Chili Peppers
01:01:55 – SONG: "The Adventures Of Rain Dance Maggie"
01:06:19 – "Charlie" (Groove)
01:09:20 – Talking About Taylor Hawkins
01:15:38 – SONG: "Under The Bridge" by Red Hot Chili Peppers
01:20:03 – SONG: "Can't Stop" by Red Hot Chili Peppers

Chad Plays:
DW Drums
Paiste Cymbals
Remo Drumheads
Vater Drumsticks

Follow Chad:
Instagram
Twitter
Facebook
SHARE THIS: