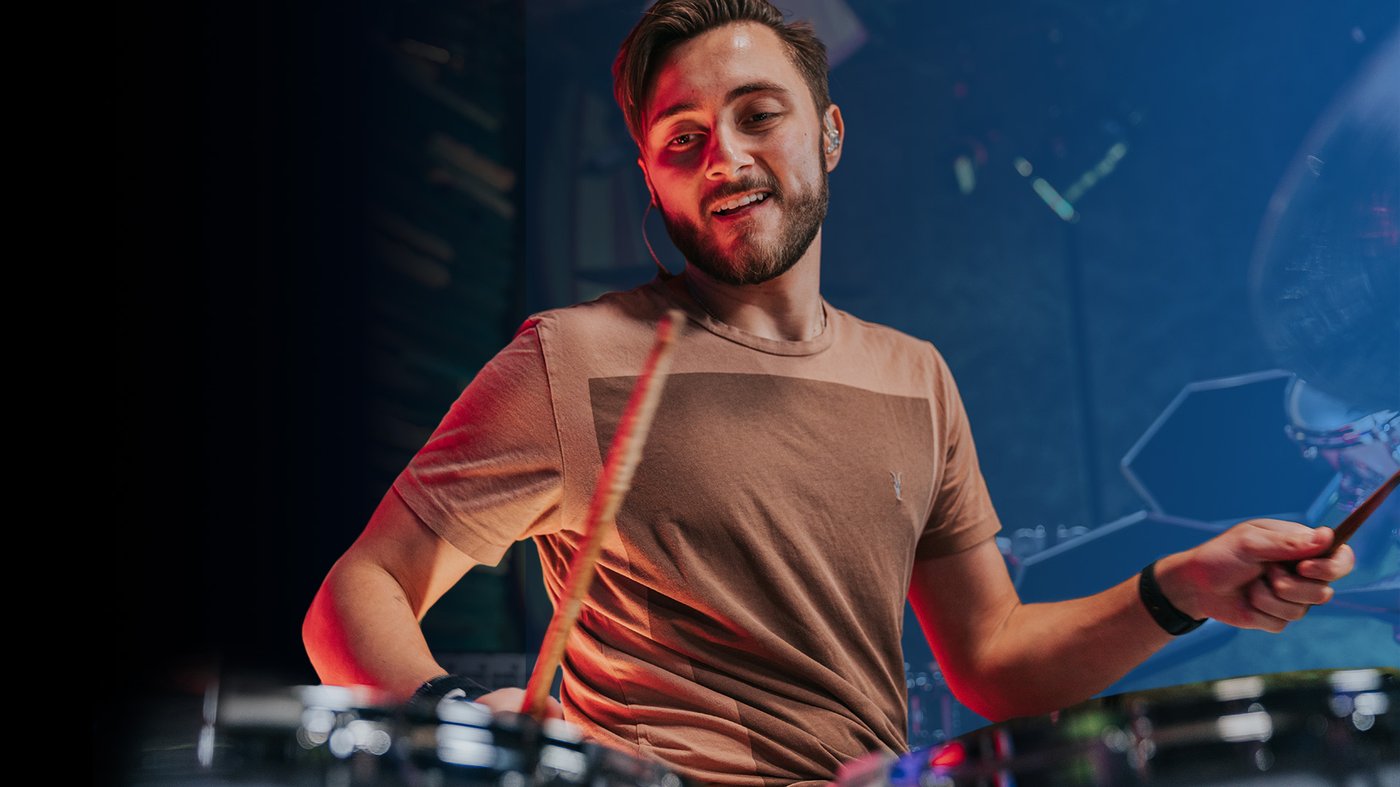 Now that Phil Collins has retired, someone should clone him and give that clone a set of drumsticks, right?
No need. We have Nic Collins, Phil's 21-year-old son. And to make it clear, he's not a Phil clone; while he's definitely inherited his dad's musical ear and skills, Nic is very much his own drummer who's carving out his own style with his band Better Strangers.
He also took the throne during Genesis' final tour, doing great justice to Phil Collins' legendary work at the tender age of 20. Nic first performed with his dad live when he was 17, and he's already playing like a pro.
When Nic came out to the Drumeo studio, we asked him to describe his stylistic comfort zone. As you can imagine, rock, prog rock, and funk were all in his wheelhouse.
We then asked him what styles he's least comfortable with, and he mentioned metal and jazz, the latter of which "is a nightmare for me".
Oops.
We asked him to listen to a drumless version of "Whiplash", a jazzy 1973 Don Ellis tune that enjoyed a resurgence in the 2010s thanks to the drumming-themed movie of the same name.
Without drums in the track to guide him, Nic had to rely on his intuition to come up with a part on the fly that he thought would fit.
In his first attempt, he gave the song a funky feel – one that's actually not too far off the original.
He felt much more comfortable in his second and third playthroughs, having the click as a reference and nailing the shots, time and dynamics.
Finally, we let him hear what the drums are actually supposed to sound like. How do you think he did?
If you like watching pro drummers jam their way through an unfamiliar song in a style they never play, you'll love seeing Larnell Lewis hear "Enter Sandman" for the first time and Dennis Chambers try a Tool song.
Get the drumless track and full transcription of "Whiplash" inside the Drumeo members area, plus all of Phil Collins' songs and more with a 7-day free Drumeo trial!
SHARE THIS: