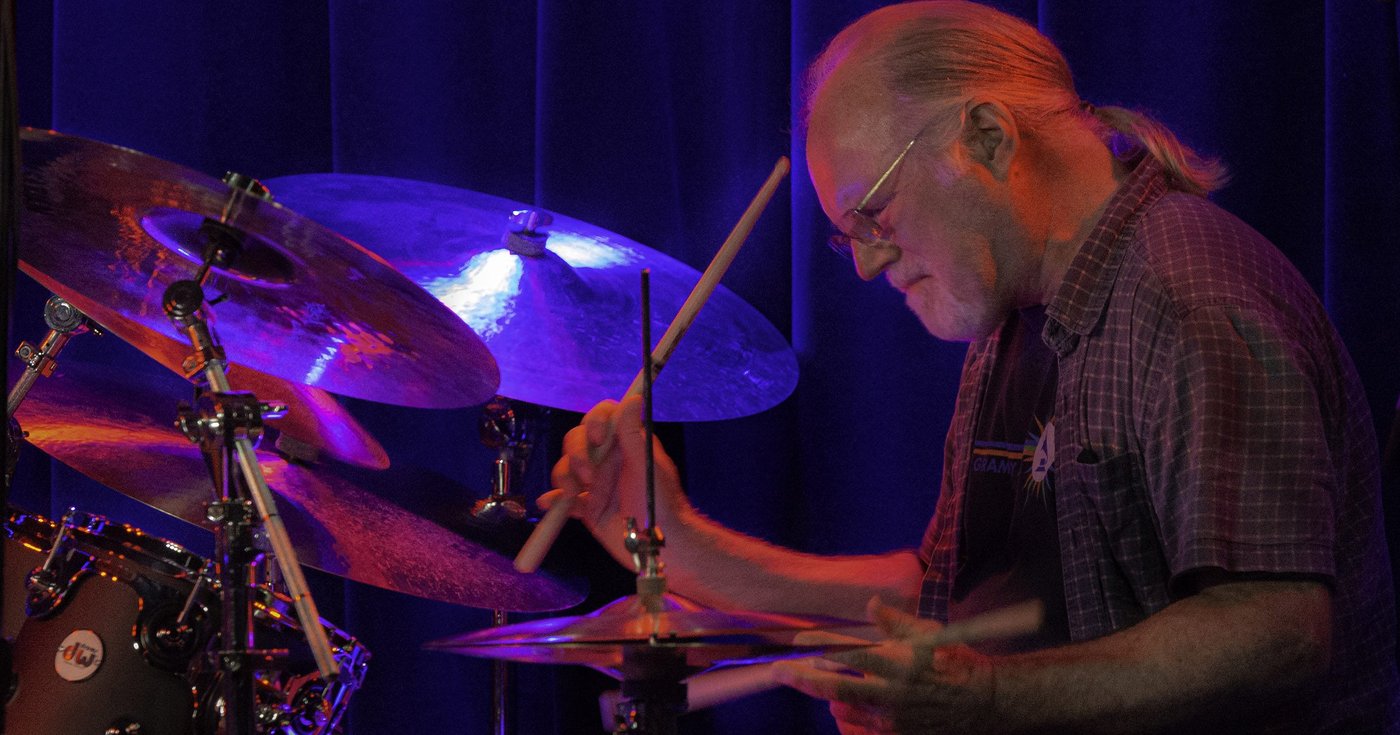 "I feel pretty fearless because of all the crazy stuff I've done. But it's also just trust and life is life and you kinda just go with the flow. And that is what makes life interesting, ya know? If it's predictable then I think you lose the now."
Paul Wertico is a performer, teacher, bandleader, and clinician. He is a seven time Grammy Award winner, Readers Poll winner for Modern Drummer magazine and DRUM! Magazine, and 2004 Chicago Tribune "2004 Chicagoan of the Year" among many other lifetime accolades. He is most famously known as Pat Metheny's drummer for 18 years but should not be pigeonholed into only that role. He is also a bandleader for his Paul Wertico Trio and improvisational trio Wertico Cain & Gray. He is highly experimental with his approach, and the instruments he tends to use during his performances including bizarre cymbals, kitchen sinks, and other strange percussion instruments. Claiming that "music plays me", Paul is a devout musician who lives for the moment of what music can bring.
In this episode, we will hear about many of his deep philosophies on performing on the drums, how the human element of imperfection brings out the real beauty in art, how we can become more confident and rooted in what we as artists connect with, and much more!
Paul endorses DW Drums, Promark, Remo and Shure.
In this episode:
You'll hear about…
Paul's adventures in Russia, Spain, Italy and China this summer. 

Paul's high energy levels at the age of 66 even after recently needing surgery for two heart stints. He left for Spain three days later.

The time Paul flew a Robin aircraft as a reward for getting a fan an extra Pat Metheny ticket.

The gray areas in music and art that bring life and character to any given work.

Letting the music play you.

What a "front beat" is.

How we as drummers can tap into what connects us to our playing confidently.

Learning how to judge what your playing ACTUALLY sounds like while you play.
Why you should listen:
People should pay close attention to Paul's philosophies about the relationship between life and the flow of it in particular. If there are musicians out there who have a lot of knowledge and understanding of vocabulary – but feel like you aren't allowing your creativity to flow out of you – you will find this episode particularly helpful. Paul also shares his perspectives on phrasing ideas with his coined term "front beat" and how that can bring forward a stronger sense of time and pulse within the music.
Beyond that, Paul is simply a nice person to listen to. He is incredibly thoughtful, filled with great stories to enhance his perspectives, and is incredibly experienced with this art form. He has been featured on many podcasts in the past, so if this episode interests you, I would recommend checking out any other podcasts where he's been a guest.
Music featured in this episode:
"Another Side" – Paul Wertico Trio
"A Slow Stroll Round a Black Hole" – Paul Wertico Trio
"Ain't No Thing" – Paul Wertico Trio
"The Noisy Neighbor" – Paul Wertico Trio
"O Man" – Paul Wertico Trio
Short Cuts: 40 Improvisations – Wertico Cain & Gray ("Exploring", "The Creator", "Always", "In a Sea of Souls")
Follow Paul:
Instagram
Facebook
Website
Follow Drumeo Gab:
Instagram
Facebook
Photo credit: George Burrows "Drummer Photographer"
SHARE THIS: