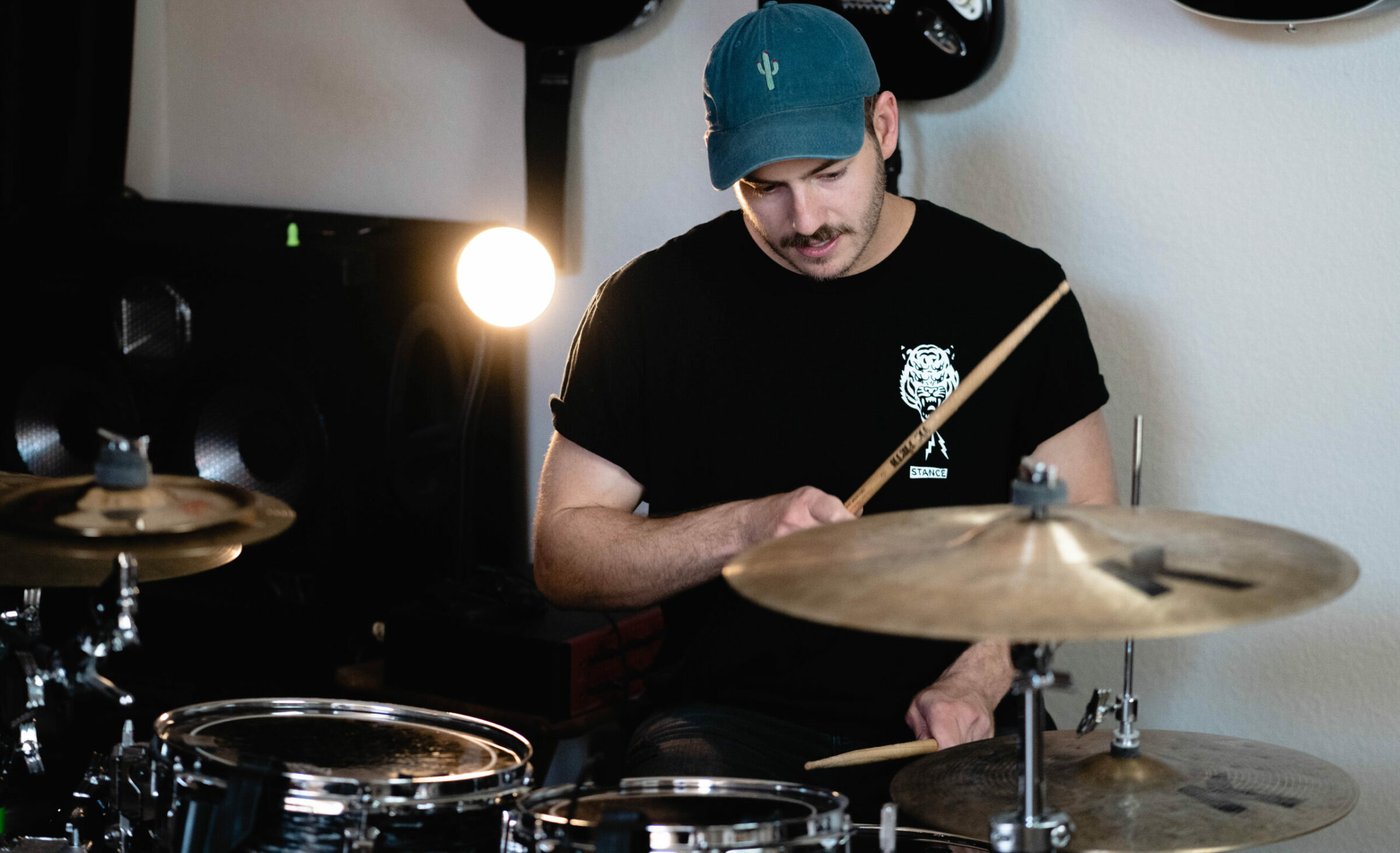 "I think starting out with those recitals really just burned that love and passion for live performance into me."
Patch Mahoney is a drummer from Arizona who began making content for Instagram nearly five years ago. Due to his efforts he has established a career in music. He comes from a musical family and his dad even worked for Remo for a while, providing Patch with his first drum set when he was a little kid.
Patch didn't begin taking drumming seriously until he was late in his teens. He picked up sticks here and there but he wasn't considering the drums as his calling or something to take more seriously than a hobby. Patch was actually studying to become a doctor and one day he stumbled across a Ludwig Black Oyster Pearl Kit online and he was struck with a sudden change of heart.
The rest is history.
In this episode:
You will hear about…
Patch's early memories of his dad working at Remo, and the full-circle moment when he started endorsing them
Some tips for using social media to maintain creativity, engagement, and reduce burnout
Patch's earliest performances as a kid for Stages Music, which his parents owned
Some ideas to help manage nerves during performances or any presentation
A concept that falls in line with "fake it until you make it"
The time when Patch dropped med school to become a drummer
Perfectionism vs. productivity and keeping the two in check
Why you should listen:
Patch and I are buddies and this was long overdue. He hit me up to hang out virtually and I recommended that we record it. So, this is basically us having a chat. Of course, for the sake of the interview I prepared some stuff and so we get some deep background on Patch and his story. But the "fake it until you make it" part, social media management, and perfectionism is relevant. It is the first time where I bring up some of these ideas and it was great that we did because it got me thinking more about it since the interview.
Follow Patch:
Instagram
Follow Drumeo Gab:
Instagram
Facebook
YouTube
SHARE THIS: