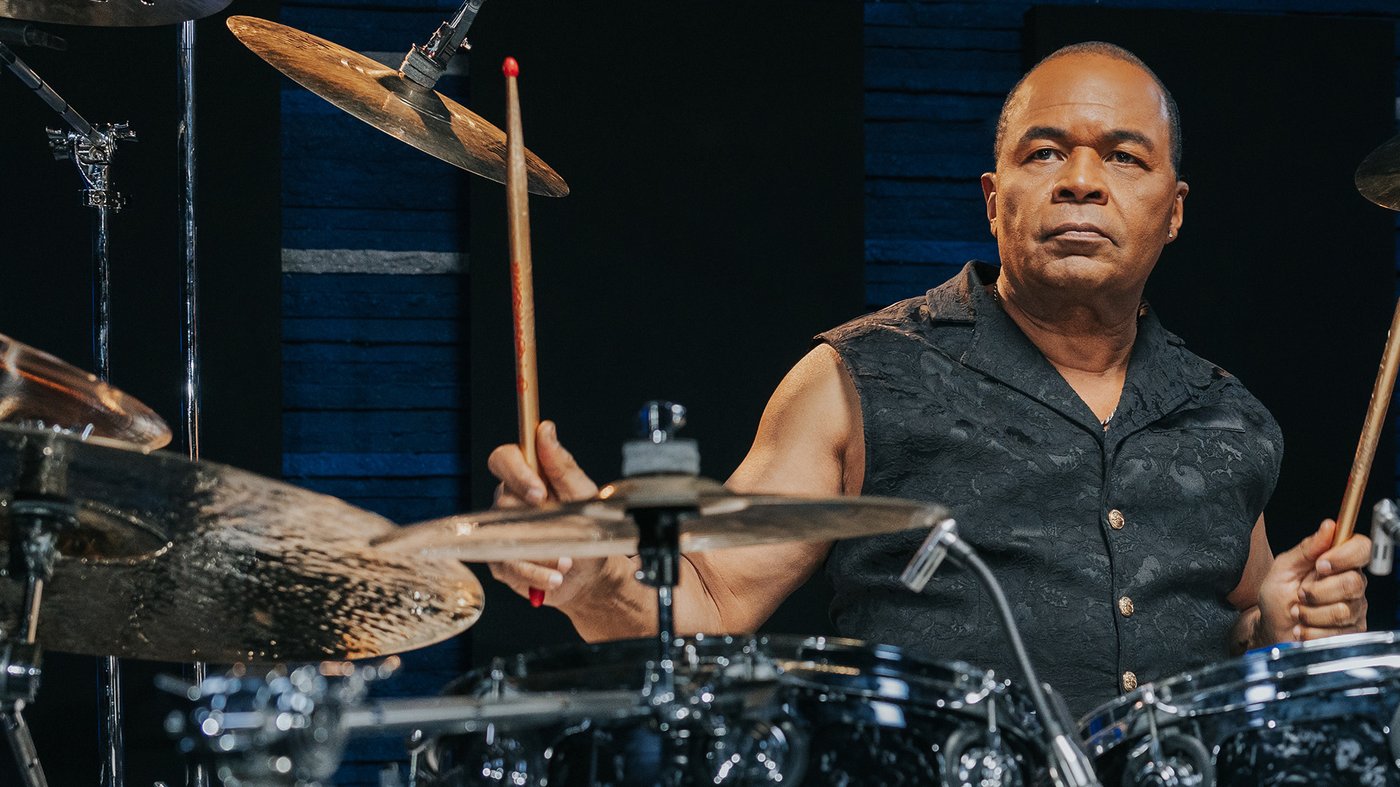 You probably woke up today not knowing you'd be watching Michael Jackson's drummer play a Linkin Park song. But here we are!
We love asking pro drummers to try playing a song they've never heard before, and Jonathan "Sugarfoot" Moffett was gracious enough to give it a try.
But he did it differently. Rather than listening through the track first, he immediately jumped in and started playing along. What you're watching is a true improv jam where Sugarfoot feels the song and adjusts as the song progresses.
You can tell he's really settling in by the second verse as he pulls back on the backbeat, bringing up the energy and switching to the ride cymbal right when the chorus hits. He had to constantly guess what would be coming next.
This kind of challenge is an exercise in mental and physical creativity. Everything Sugarfoot plays is from memory, and everything he does is – in his words – "spiritual". He's never had a drum teacher. "I can't read, much less write."
According to Sugarfoot, you never know enough and you never know too much. One of the most important skills in drumming is knowing how to create and adapt on the fly.
"The drum kit is your translator, your soul and your spirit."
If you want to learn "Numb" by Linkin Park but don't know how to start, get the full transcription and drumless track for this song – and thousands more – in the Drumeo members area.
SHARE THIS: