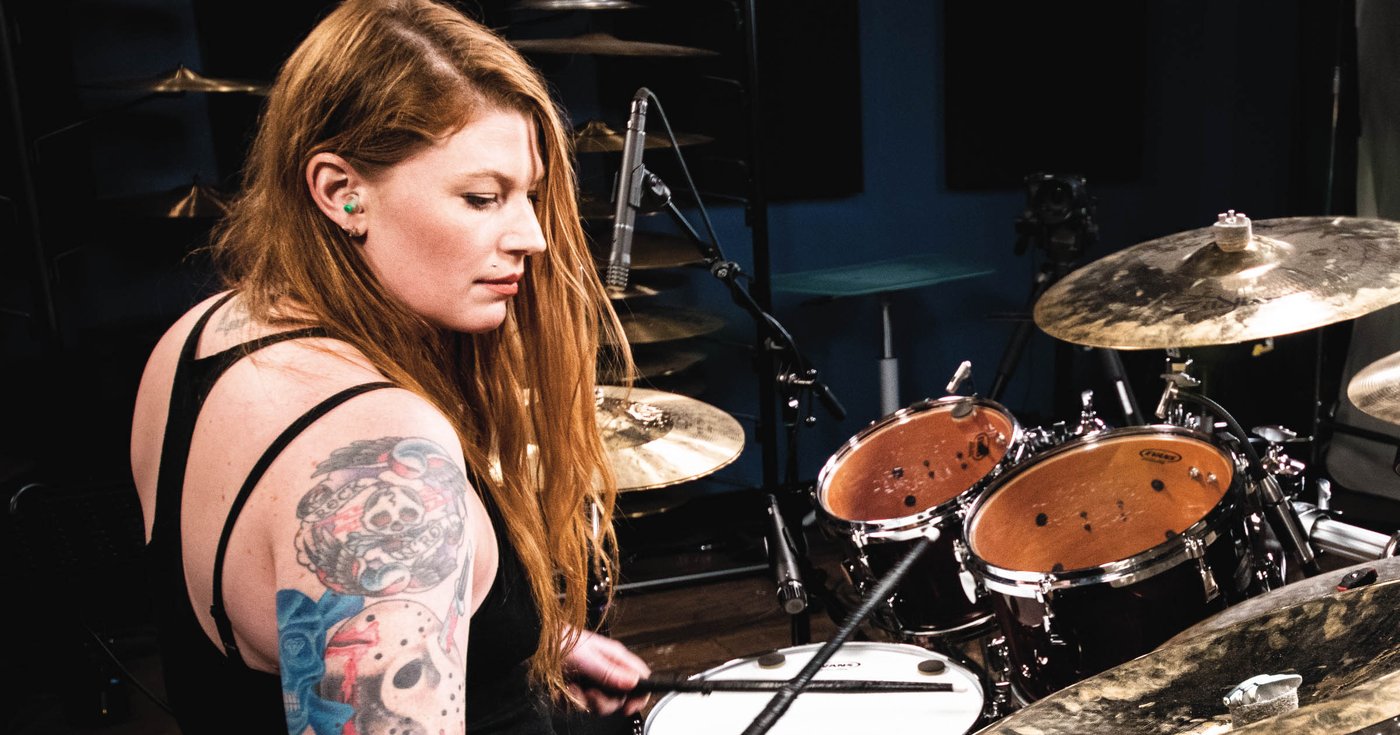 From the lyrics to the drum parts, guitar riffs, and bass lines, everything has to work together in harmony to make a song catchy… But there are other factors that can contribute to this. To help you understand how you can apply these concepts with your drum parts, Mercedes Lander will teach and demonstrate five tips that will greatly expand the list of tools you have at your disposal when crafting new songs. She'll talk structure, orchestration, thinking outside the box, and more!
Lesson Index:
0:00 – Song #1
3:38 – Introduction
5:42 – Lesson Overview
6:54 – Tip #1
12:58 – Tip #2
18:28 – Tip #3
23:02 – Tip #4
31:42 – Tip #5
33:37 – "Sleep Walking" by Kittie
41:39 "Empires Part 2" by Kittie
About Mercedes:
Mercedes Lander is the drummer for gold-certified heavy-metal Canadian band, Kittie. With over 20 years of experience as a recording and touring musician, Mercedes has traveled the world with Kittie, playing live for millions of people as a headliner and with bands such as Slipknot, God Forbid, Periphery, Impending Doom, Asking Alexandria, and Born of Osiris, among many others. Mercedes' interest in music is all-encompassing and goes beyond drums. She's a producer, plays keys, guitar, and sings as lead vocalist for her most recent project: White Swan.
Mercedes Plays:
Yamaha Drums
Zildjian Cymbals
Evans Drumheads
Ahead Drumsticks
SHARE THIS: