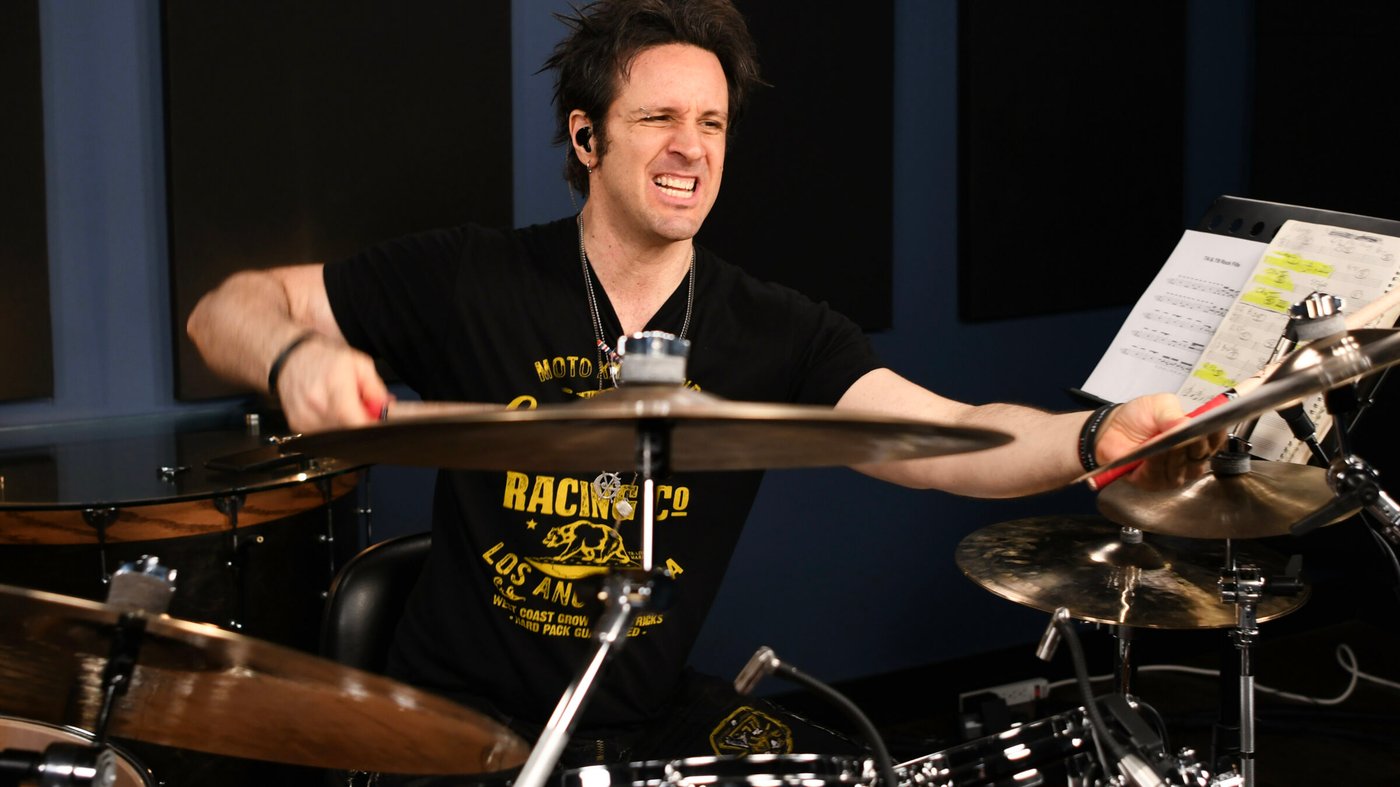 Did you know you can get an epic, full snare sound without changing your gear? In this full lesson, Glen Sobel (who plays with Alice Cooper and Hollywood Vampires) shares his secrets to mastering how your snare sounds without changing out the drum or altering your heads.
Glen says that five people can play the same drum and that drum will sound different from one person to the next. That's because a drummer's touch plays a huge role in the sound, and this is something that many drummers tend to overlook.
Stick position, stick angle, the spot you hit, and playing consistency are all major factors. Your snare height, snare angle, and seat height can also affect how your sticks make contact with the drum. Believe it or not, these all make a bigger difference in your sound than you may think.
In this lesson, you'll learn how to control and master your snare sound, how to play with a 'relaxed intensity', and walk away with some bonus tips on being more employable as a rock drummer.
Enjoy!
Lesson Index:
0:00 – SONG: "Billion Dollar Babies" by Alice Cooper
3:30 – Introduction
9:44 – SONG: "Disruption" by Barry Pointer
11:55 – Why master your snare sound?
13:53 – Playing consistent rimshots
19:29 – The importance of stick grip and position
22:58 – Finding the sweet spot and being consistent
27:30 – Hand-to-foot combos
31:53 – What about playing quietly? (Ghost notes, grace notes and rudiments)
40:17 – Final tips
46:34 – SOLO
If you liked this lesson from the 'king of the snare', check out Glen's courses, "The Grooves of Alice Cooper" and "Making The Paradiddle-Diddle Rock" inside Drumeo!
About Glen:
Glen Sobel, an LA born and raised drummer, is a familiar name within the music industry. He has held the drum chair with Alice Cooper for over nine years and has been working with Hollywood Vampires, a supergroup that features Alice Cooper, Joe Perry, and Johnny Depp. Beyond these incredible gigs, Glen has also toured with Chris Impellitteri, Jennifer Batten (Michael Jackson's guitarist), Tony Macalpine, Gary Hoey, Warner Bros. recording act Beautiful Creatures (Ozzfest tour), and Cypress Hill, among many others.
Glen Plays:
DW Drums
Sabian Cymbals
Evans Drumheads
Vater Drumsticks
Follow Glen:
Instagram
Facebook
YouTube
SHARE THIS: