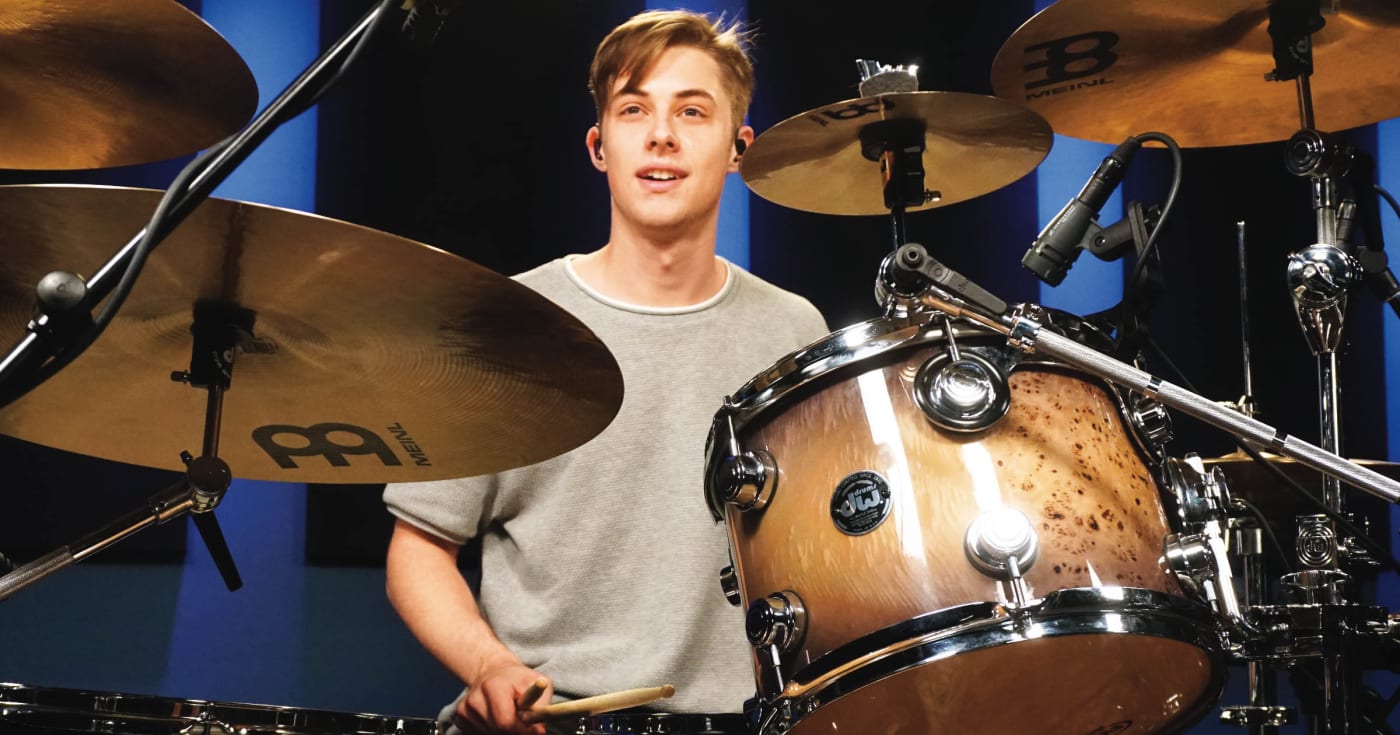 Here's a collection of TEN grooves and fills that have become Luke's favorites throughout his drumming career – everything from his signature chops to grooves from his famous YouTube drum covers such as "Humble" by Kendrick Lamar.
Lesson index:
0:07 – SONG: "Fragments" by Jason Richardson
4:18 – Introduction
10:40 – Kendrick Lamar "Humble"
14:20 – The 1975 "Me"
17:15 – I See Stars "White Lies"
20:05 – Luke's Signature Chop
23:25 – Luke's Signature Groove
27:40 – Jason Richardson "Hos Down"
29:26 – Justin Bieber "Sorry" (drums only)
31:48 – Luke's Signature Fill
33:14 – Jason Richardson "Retrograde"
34:58 – Luke's Signature Chop #2
39:34 – SONG: "Sorry" by Justin Bieber
42:44 – Q & A!
52:51 – SONG: "Retrograde" by Jason Richardson
About Luke:
Luke Holland is best known for his engaging, high quality drum videos he posts to his YouTube channel (LukeHollandDrums) that has grown rapidly since it's inception in 2009, garnering over 360,000 subscribers and over 55 million views. In 2013, Luke was voted third on Alternative Press' Drummer of the Year, as well as second for Modern Drummer's best up and coming drummer. Apart from YouTube, Luke Holland recorded and toured with the metalcore band The Word Alive from 2013 to 2016, worked as a session drummer for I See Stars, and also recorded and toured with Jason Richardson.
Luke plays:
DW Drums
Meinl Cymbals
Remo Drumheads
Vater Sticks
SHARE THIS: