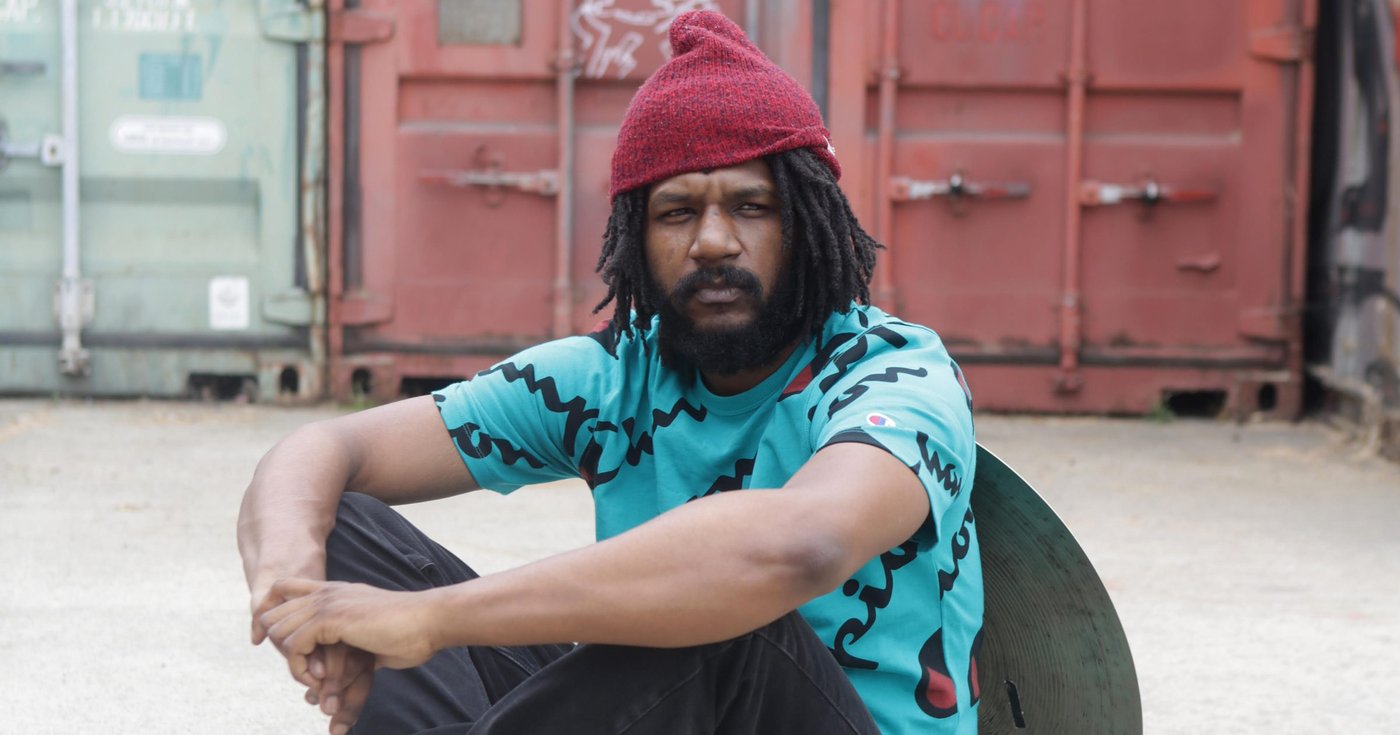 "You wanna be everything but have the sense that you are nothing at all."
Justin Brown is a world-class, bi-coastal musician originally from Oakland, California. He has gained a notable reputation as both a bandleader (NYEUSI) and a sideman (the latter being for Thundercat, Ambrose Akinmusire, Christian McBride, Kenny Garrett, and Esperanza Spalding among others).
Justin grew up with gospel music as his mother, Nona is a gospel singer and pianist. Music chose Justin, not the other way around. As he explains in this interview, when his mother was pregnant with Justin, she would feel him kicking to the beat as she played her music. He attended Berkeley High School and attended a summer music program for several years. Both he and Ambrose Akinmusire went to the same school and began their friendship there.
Justin would eventually receive a fully paid scholarship to attend the esteemed music school, Juilliard. This lasted for one day. Justin was offered the opportunity to tour and also felt that for him to grow he had to experience music in the real world instead of being subjected to more traditional methods of education. Essentially, he wanted to form his ideas about music on his terms.
To my knowledge, this is the first-ever podcast episode featuring Justin. He has received a lot of positive press concerning his debut album, NYEUSI, but until now we have not heard him speak on a podcast about his life, career, and artistic process.
In this episode:
You will hear about:
Justin's early formative years with music
Does natural talent exist?
Justin's beliefs on giving back
The importance of patience
The costs involved in getting where he is with his craft
Justin's approach to leading his own band
How to maintain control of one's self when we become overloaded with sensation during a performance
Justin's thoughts on improvised music
Why we should abandon the security of being a big fish in a small pond
Why you should listen:
This episode is a reminder of why we must remain humble in the pursuit of knowledge and our greatness. It can be easy to become disenchanted with all of what we don't understand and feeling defeated that we can't reach our fullest potential.
Justin is a world-class musician who has devoted his life to music. Just listen to how sincerely humble he is. Justin is a fantastic example of a person who understands the importance of learning, giving back, being honest, working hard and exercising patience. We can all use this message to check ourselves from time to time.
Music used in this episode:
NYEUSI
"Lesson 1: Dance"
"Lots for Nothin'"
"Lesson 2: Play"
"Waiting on Aubade"
"Entering Purgatory"
"Jupiter's Giant Red Spot"
"Burniss"
"Circa 45"
Follow Justin:
Instagram
Twitter
YouTube
Get NYEUSI
Follow Drumeo Gab:
Instagram
Facebook
SHARE THIS: