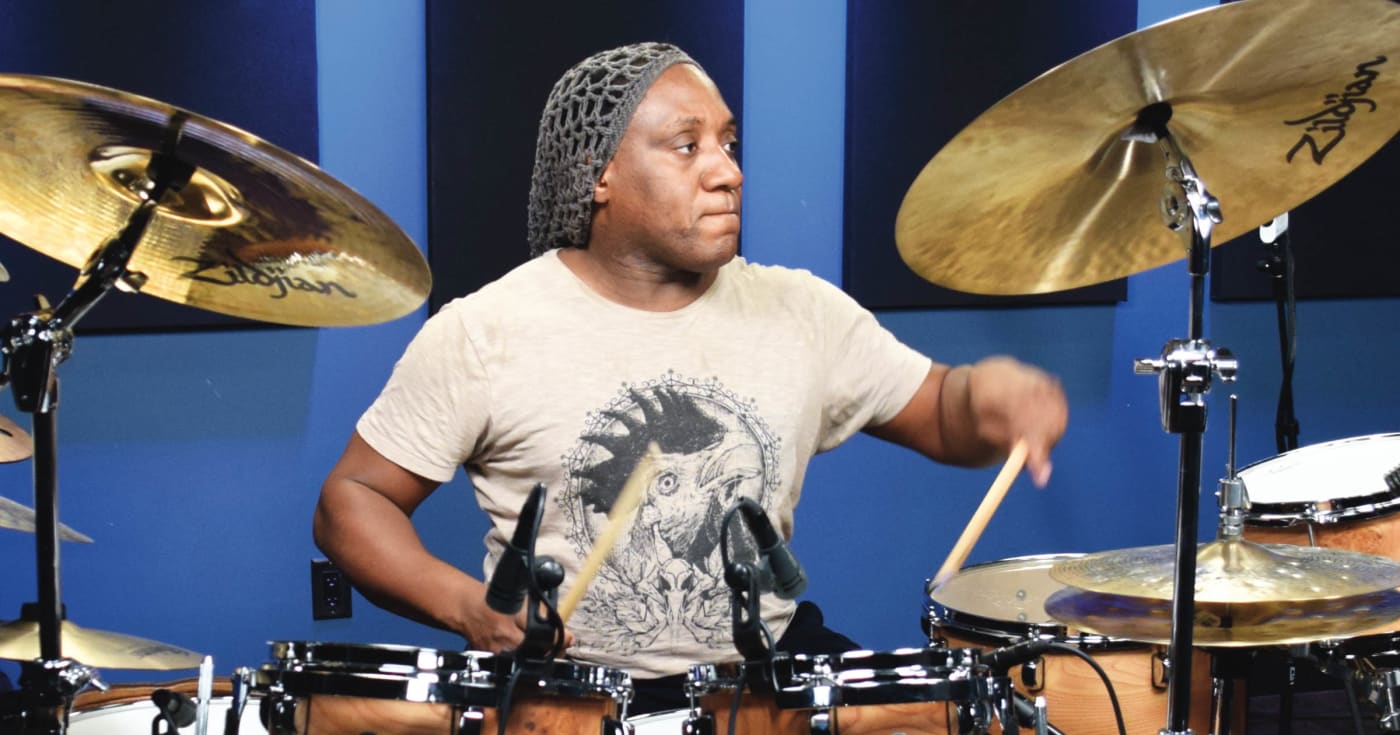 If you've already gone through the left foot challenge for beginners, this lesson is the next natural step in your development. Siemy Di will further challenge your left-foot independence by having you learn three new beats that make ample use of the left foot.
First up we have a Brazillian rhythm. As you can see, these challenges have quite a few more notes to play compared to the beginner ones.
This next one is an African-based clave. Usually, we recommend focusing on the feet first before adding the hands over top, but try leaving everything but the left foot out at first if you're having troubles with this one.
You're most likely going to recognize this rhythm! It comes up a ton in modern funk music.
There we have it! If you've made it all the way through, you're definitely on your way to having an independent, unlocked left foot. And if you're looking to take your limb independence even further, we just re-launched our Independence Made Easy drum course where you'll receive a 26-week guided lesson plan so you know EXACTLY what to practice (and get personal feedback from Jared Falk along the way!)
SHARE THIS: