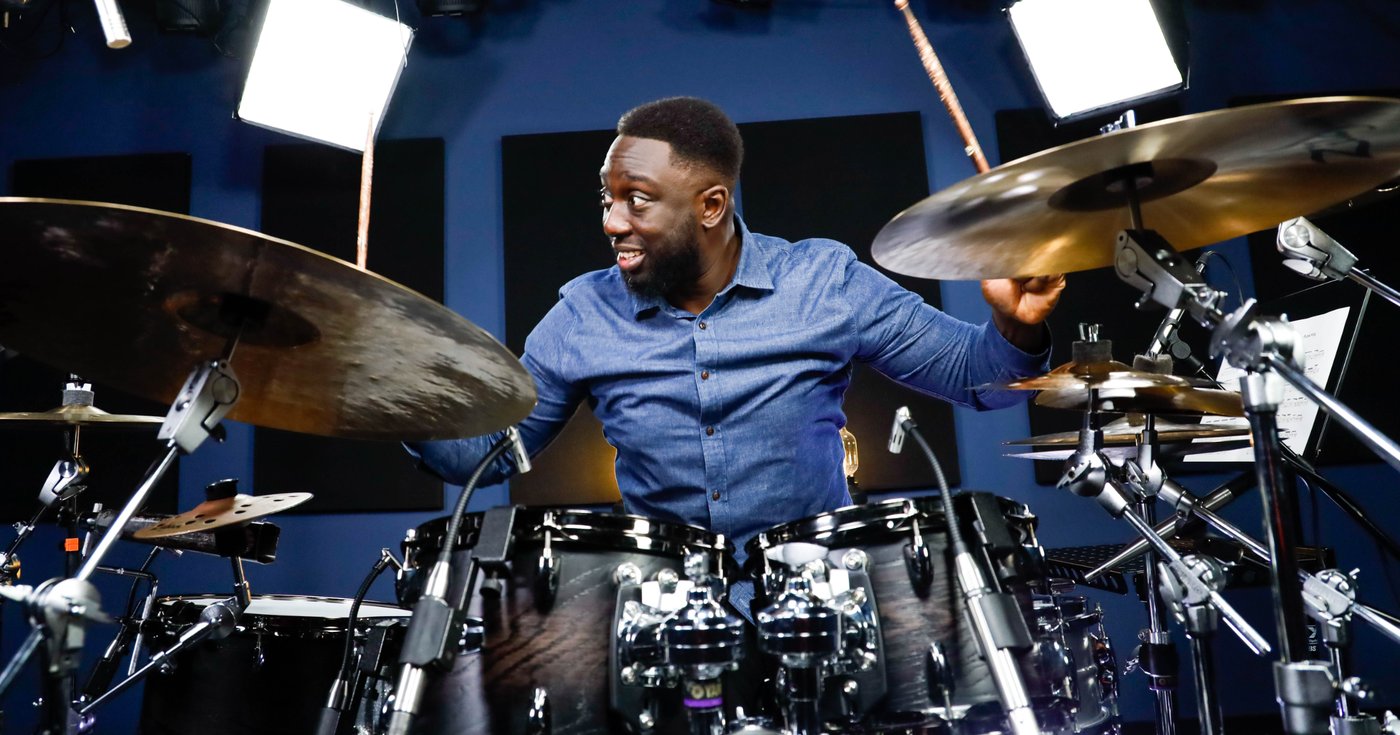 What if you could have a second snare drum without increasing your kit size?
Larnell Lewis has more options built into his kit than the average drummer (which is fitting as he's far from average): one of his 'toms' is actually a hidden snare drum!
A trick learned from Sput Searight, Larnell's third tom is actually a 14×7 snare drum. When the snares are off, it sounds just like a tom.
The key to getting both a good tom and snare sound out of the same drum is to use a thicker batter head (Larnell uses an Evans hydraulic head, which is two plies with an oil layer) and a regular snare side head on the bottom. It's important to get the sensitivity on the bottom head just right. If it's too loose, you won't get a good snare sound. If they're too tight, you might get a weird rebound response.
Start tuning it loose and low – you should see creases when you press your hand in the center. Tune up in very small increments to get the wrinkles out. Then find a lug with the pitch you want, and adjust other lugs to match. If your kit is like Larnell's, you'll want this drum to be lower pitch than the second rack tom and higher than the floor tom. Make sure that when the snares are on, you don't have too much of an effect on the toms.
So why have two snare drums? If you want that 70s funk or Motown vibe, if you want to change snare sounds mid-song, or if you want to have more sound options mid-groove or fill, give this a two-in-one idea a try!
SHARE THIS: