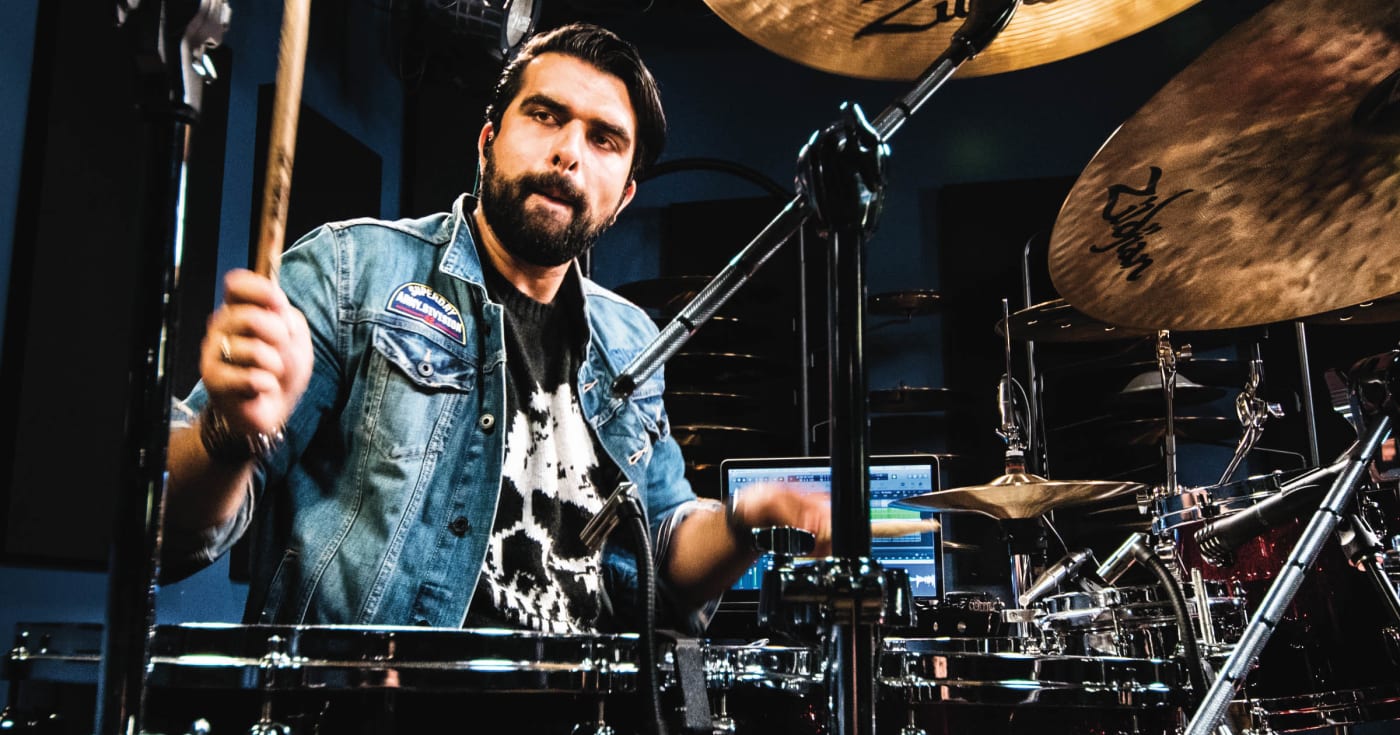 There are various ways to learn how to play the drums, each with its advantages and disadvantages. However, when it comes to practicing, as long as you're working toward improving your skills and not injuring yourself, that's what matters most.
In this lesson, Kaz Rodriguez will teach you about his favorite way to learn drums: by playing along to music.
Lesson Index:
0:15 – SONG: "Ragga" by Kaz Rodriguez
3:31 – Introduction
8:16 – Breaking down "Ragga"
22:27 – SONG: "Stutter" by Kaz Rodriguez
28:00 – Breaking down "Stutter"
36:21 – SONG: "Clocks" by Kaz Rodriguez
43:02 – Breaking down "Clocks"
53:49 – Where can beginners start?
56:36 – SONG: "On The Train" by Kaz Rodriguez
About Kaz:
Kaz Rodriguez is a drummer, composer, and producer who's best known for his innate ability to write creative and colorful tracks used by drummers around the globe. He's a Roland V-Drums demonstrator, a teacher at The Institute of Contemporary Music Performance, and has worked with some incredible musicians and projects including Jessie Ware, Sinead Harnett, Rita Ora, Plan B, Jay Sean, and Cirque Du Soleil. When you're making fans of out of some of the world's top drummers such as Travis Barker, Aaron Spears, Tony Royster Jr. and Chris Coleman, you know you're doing something right!
Kaz Plays:
Tama Drums
Zildjian Cymbals
Remo Drumheads
Vic Firth Drumsticks
SHARE THIS: