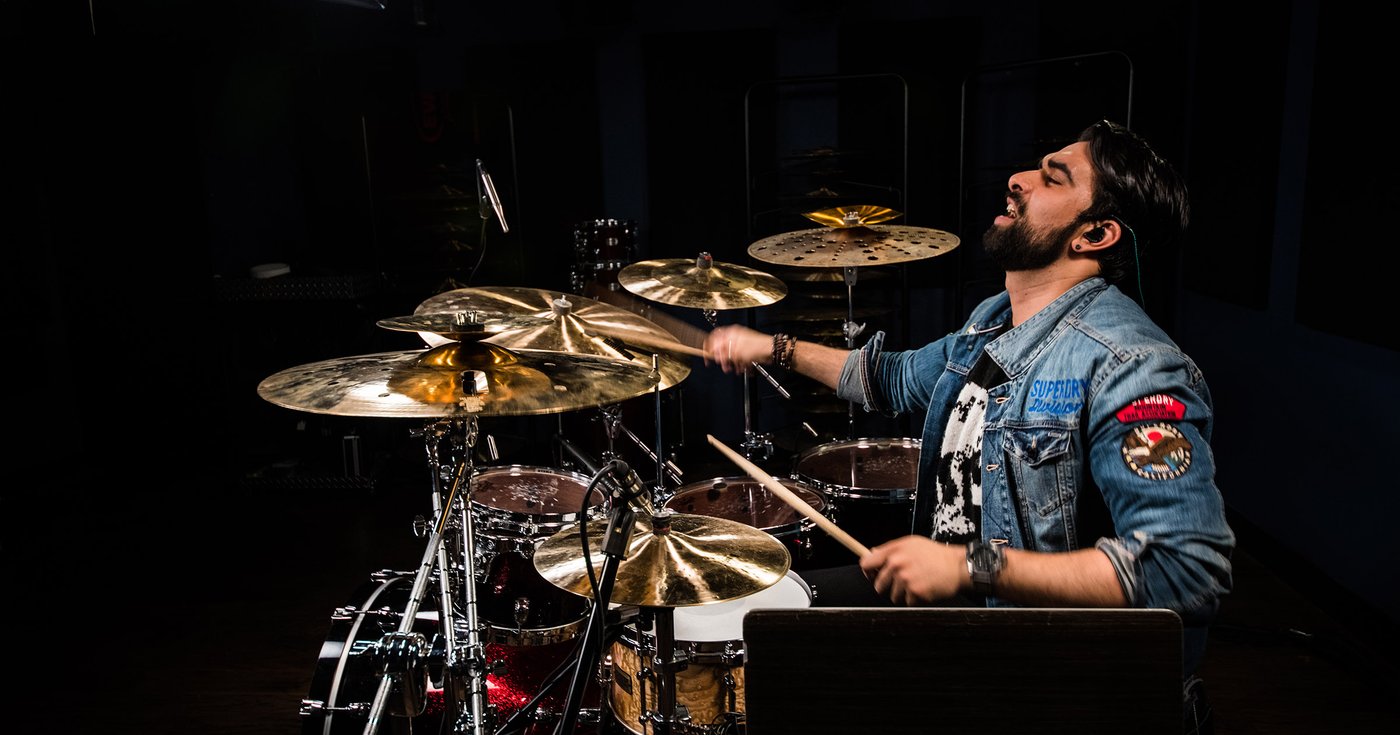 "For me, when I hear something I see a colour."
Kaz Rodriguez is an English drummer whose hard work has resulted in a lot of mega opportunities these last couple of years. He is touring with Josh Groban, performing clinics worldwide, and he writes his own music. His drumless tracks have been a huge hit in the international scene with drummers like Sput Searight, Chris Coleman, Aaron Spears, Tony Royster Jr. and Ricky Lewis. His philosophy regarding the drumless music is to share it with the drumming community so that drummers can put their sound to his music.
So, there is one thing I should point out in particular about Kaz that is incredibly unique. He has a condition called synesthesia. Basically, he 'hears' colors. He doesn't read music but instead memorizes it based on the colors he hears.
Kaz endorses Tama, Zildjian, Remo, LP Percussion and Roland.
In this episode:
You will hear about…
How Josh Groban saw Kaz on Drumeo and hired him
Kaz's experience so far touring with Josh Groban
How Kaz came to realize that pop session gigs weren't enough for him
Kaz's friendship with Aaron Spears and how grateful he is for that
The importance of giving back and how Kaz's music was meant for that
Synesthesia
The aftermath after Kaz was stabbed
Kaz's decision to discontinue studying architecture for music
Why you should listen:
Kaz projects so much positivity. His spirit for music and giving back to the drumming community is quite exceptional and his take on gratitude is a great reminder for every drummer out there. Getting a chance to hear his process with how he understands music is also incredibly interesting.
Follow Kaz:
Instagram
Facebook
Twitter
Website
Follow Drumeo Gab:
Instagram
Facebook
SHARE THIS: