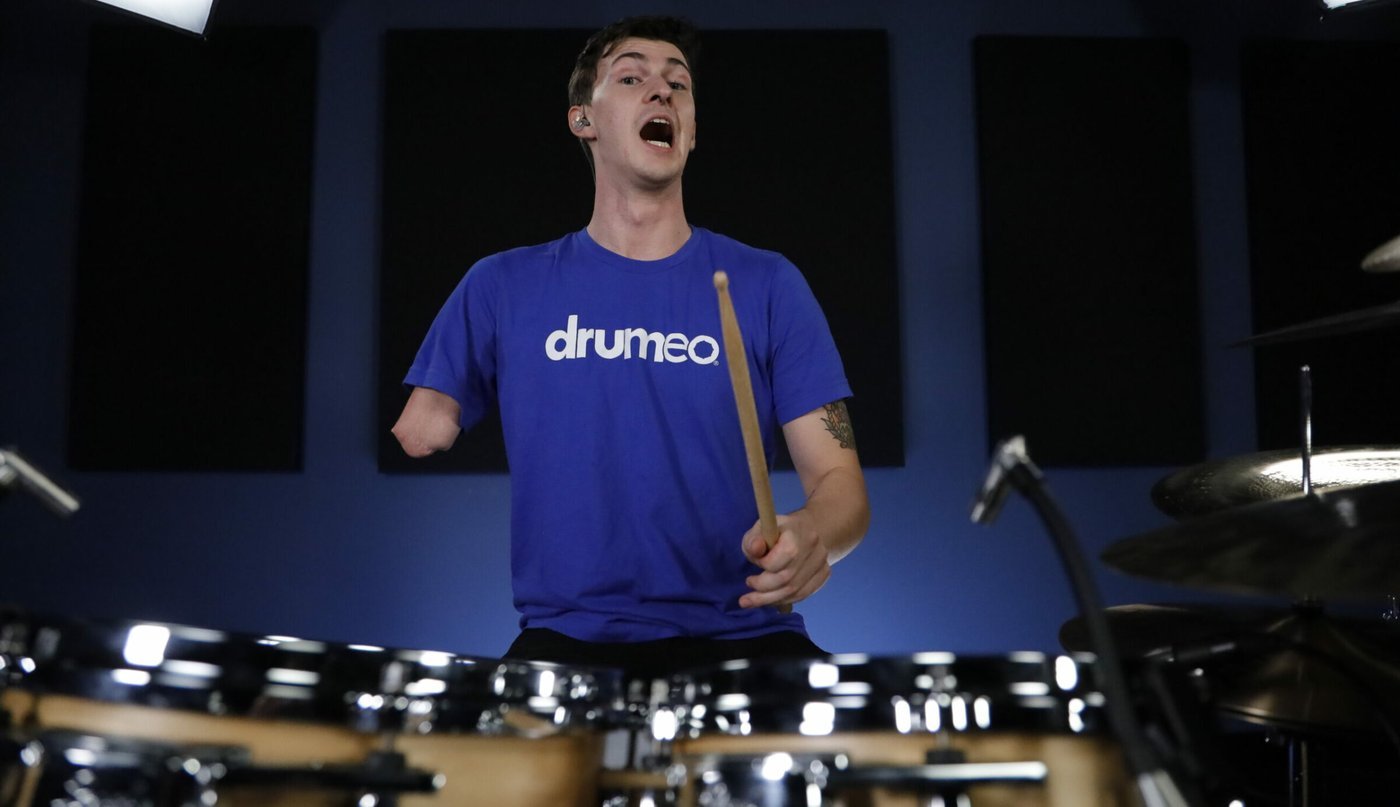 "Allow yourself to understand that your emotions are completely valid and sometimes you do need help for understanding and adapting to these emotions."
Jack Thomas is a survivor. Quite literally. About five years ago, when Jack was seventeen years old, he was involved in a serious workplace accident that nearly cost him his life – and in the end, it did cost him an arm. As a result, Jack thought for a moment that he would never play drums, bass, or guitar again.
As you can imagine, it has not been an easy transition. Re-learning how to play instruments with the use of only one arm has been both rewarding and frustrating for Jack. But with mental strength and support from his friends and family, Jack has managed to achieve something most people would consider an impossibility. Jack's story is remarkable, tragic, and not one without a struggle.
He was recently featured on Drumeo, and amongst other content, Jack performed "Duality" by Slipknot. The video has surpassed 1,000,000 views with an incredible degree of positive feedback. It has captured the interest of several media outlets and exposure to a large audience. He has also earned a position at Drumeo, which he started about a month prior to this interview. Overall, Jack has worked hard to get to where he is today and did so under very difficult circumstances. We can all learn something from Jack.
In this episode:
You will hear about…
What happened after Drumeo released Jack's drum cover of Duality by Slipknot
The process of learning how to play drums, bass, and guitar with one hand
How the accident happened
The aftermath
Some of Jack's fears
How Jack overcomes the obstacles in his life
An encouraging word for listeners
Why you should listen:
This episode is heavy and will make you feel a lot of different things. Jack's story is one that we can all learn from and it puts things into perspective. If Jack can do what he does, what is our excuse? I cannot begin to imagine what life must be like for an amputee and to watch his drumming is so inspiring. This is a good one.
Follow Drumeo Gab:
Instagram
Facebook
YouTube
SHARE THIS: