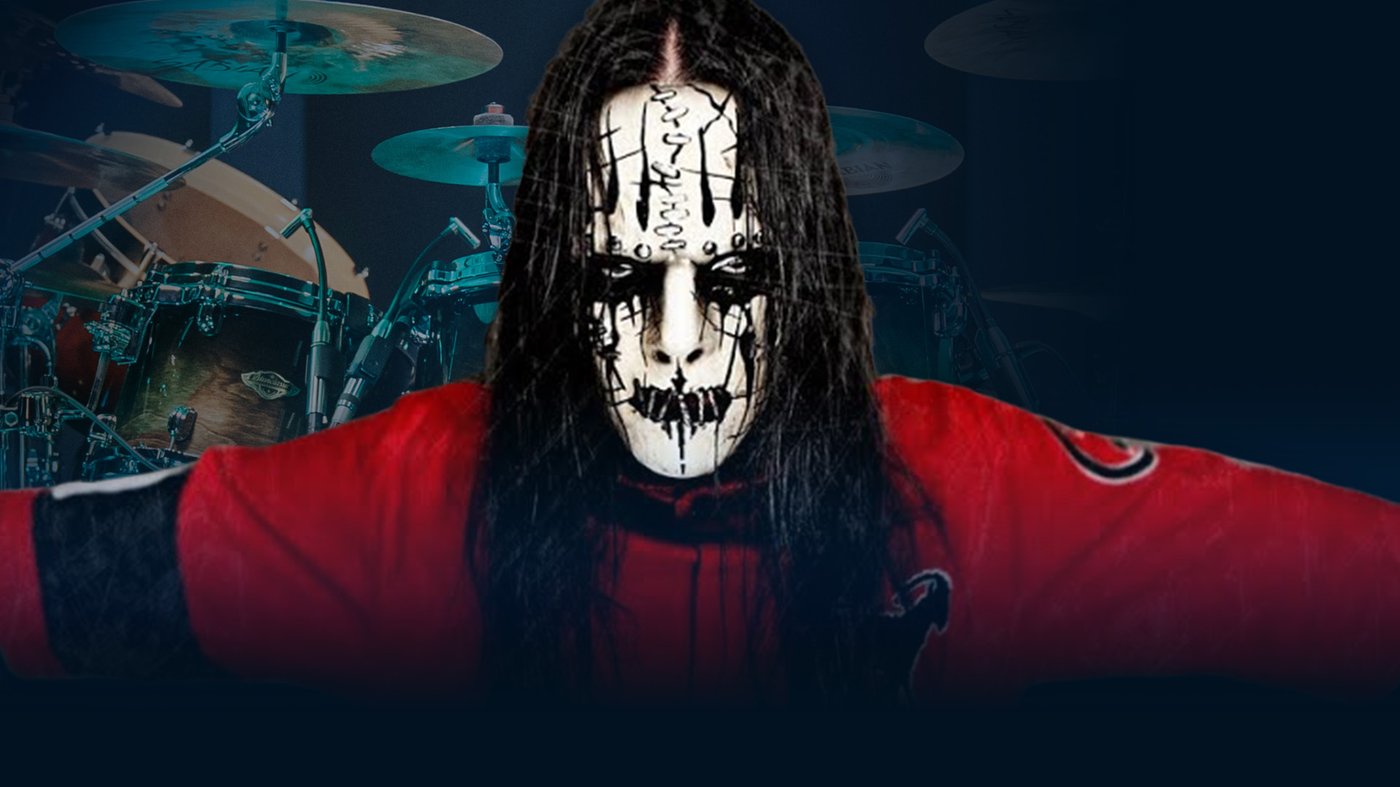 Joey Jordison was one of the most influential drummers in metal history. And he was arguably one of the top drummers of all time.
As the founding sticksman of Slipknot, he inspired thousands of metalheads around the world to learn the drums.
His insane skills, his showmanship, his masks, his gear…he was just cool.
Jordison – aka #1 (every member of Slipknot has their own number) – was also known for his work with bands like Murderdolls, Scar The Martyr, Vimic, Rob Zombie, Marilyn Manson and more.
In this video, Ash Pearson of Revocation talks about why Joey Jordison was, truly, number one.
1. His drum fills were creative
Check out how he built these fills in "Eyeless" off the drum & bass sample:
He loved using hand to foot combinations like this example from "Tattered & Torn":
2. He let his bandmates shine
It's tough enough to coordinate playing styles, creativity, and personalities in a three or four piece band. With nine members in Slipknot, Joey knew how and when to simplify his parts to elevate his bandmates' parts.
Not every musician is willing to put aside the ego and do what's best for the music, but check out "Liberate", "My Plague," and "Duality" for examples of how he'd leave breaks in the drumming where it made sense.
There's a lot every drummer can learn from Joey Jordison.
3. His drum beats were inventive
Joey didn't just pull ideas from metal. For example, in the chorus of "Wait And Bleed", he created a groove with the snare and rack tom – not a common choice in the genre, but a great one:
The iconic intro from "Duality" is one of the most recognizable metal drum parts out there. The kick pattern fits the riff perfectly:
In "All Hope Is Gone", the double kick matches the guitar part nicely and the fills carry over the bar line (a very Ulrich move):
4. His technical parts were insane
Joey played at blazing tempos with precision. He'd also combine a lot of ideas in a short period of time when the song called for it, like the combo of thrash beats, blast beats, fills, and double bass in "Disasterpiece":
About a minute into the song "Surfacing", check out the paradiddle groove:
He also nailed the fast tom patterns in "Tattered & Torn".
His body of work can be summed up with this sentence (said by Joey himself regarding Slipknot):
"It's extremely sick and brutal but it's all within the realm of being controlled and having fun and everyone leaves with a positive experience."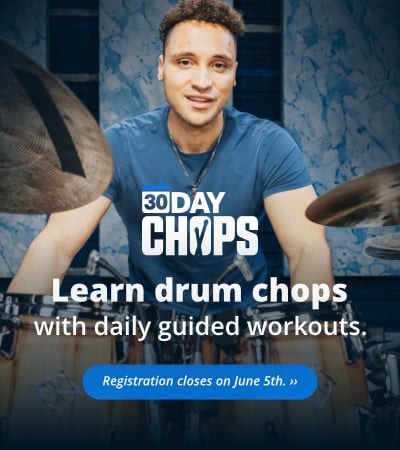 SHARE THIS: