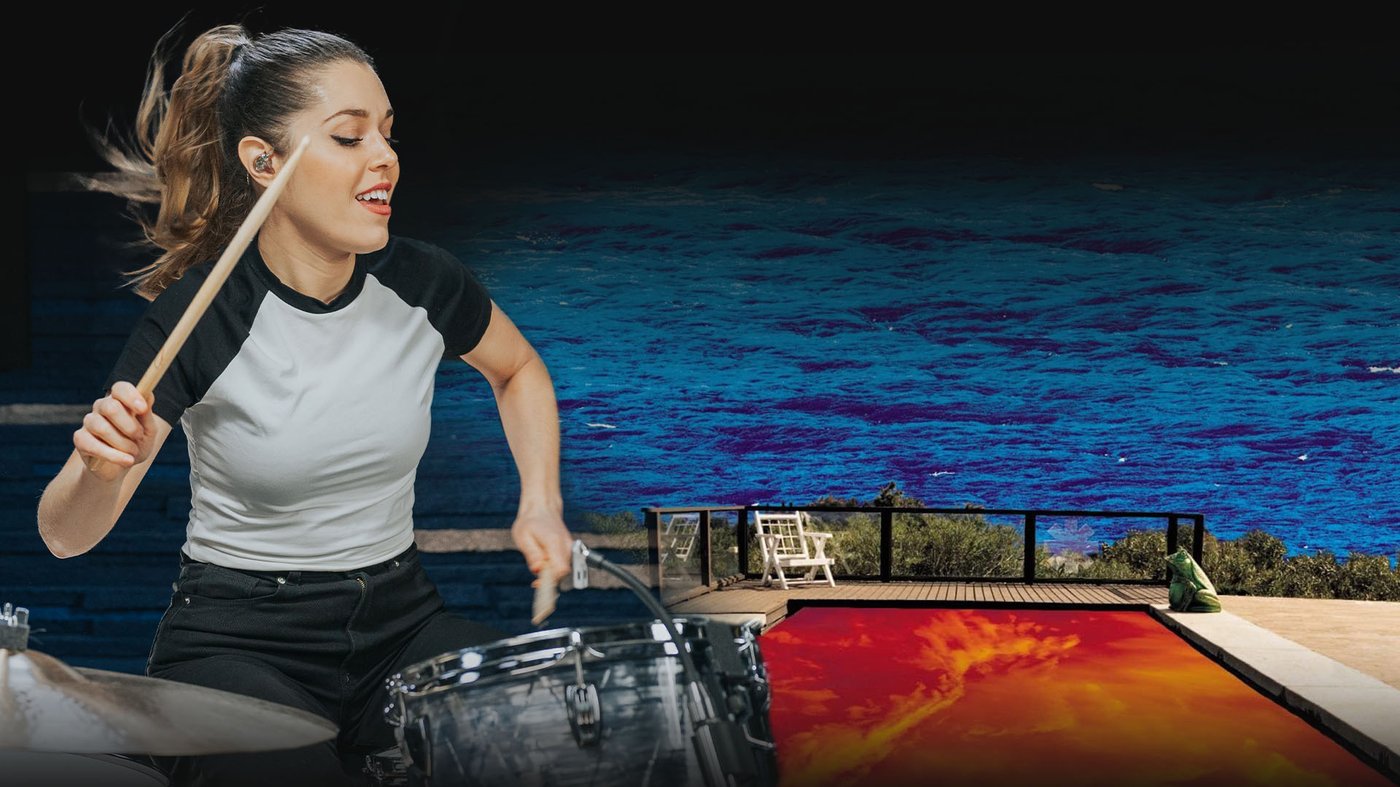 It might sound outrageous, but no song is too difficult for a beginner drummer to play.
Everything can be simplified – even your favorite tricky tunes.
Whether you're a new drummer or a pro, you can get through any song if you break it down.
Let's look at one of the most popular rock songs of the 90s: "Californication" by the Red Hot Chili Peppers.
The structure is pretty easy to follow, with closed-to-open hi-hats in the verse and a straight forward ride pattern in the chorus. Ghost notes and drags on the snare give the song texture and enough movement to inject the mid-paced song more oomph. RHCP drummer Chad Smith did a killer job with this one!
Watch the video above to see Domino Santantonio break down "Californication" into five levels. Figure out which level seems doable and try it out!
If you like this lesson, try the five levels of "Smells Like Teen Spirit" by Nirvana next.
(P.S. You can apply this "5 Levels" method to any of the thousands of drumless tracks in the Drumeo members area and start playing any song you want. Plus, get access to note-for-note sheet music, handy practice tools to slow down and loop drum parts and more. Try Drumeo free for a week!)
How to play "Californication" by the Red Hot Chili Peppers
1. Beginner
Just play the quarter notes here. Keep it simple.
2. Weekend warrior
Add in another bass drum and change the pattern to 8th notes on the hi-hat. You can do it!
3. "I've taken lessons"
Time to add in some ghost notes. It's starting to feel close to the actual drum part, isn't it?
4. The cover band drummer
You're groovin' now! Make sure the open-close hi-hat pattern is crisp and don't forget the drag at the end of the bar.
5. Chad Smith
If you're a beginner drummer and enjoy Domino Santantonio's style of teaching, she's re-opening her sold-out 30-Day Drummer course with Drumeo. Over 8000 drummers participated in the workout style program last year and now it's your turn!
The course runs from February 27 to March 27, 2023. Every day, you'll get access to a new 10-minute drumming 'workout' where you'll build on the skills you learned the previous day. You'll drum along to Domino over an energizing instrumental track while she encourages you.
(And if you aren't a beginner but need an excuse to practice every day, try 30-Day Drummer open-handed!)
By the end of the month, you'll be able to play hundreds of your favorite pop and rock songs (and more) on the drums. For just $97, you'll get to join the program and have lifetime access to all the videos. So down the road if you feel yourself falling out of the routine, you can jump right back in.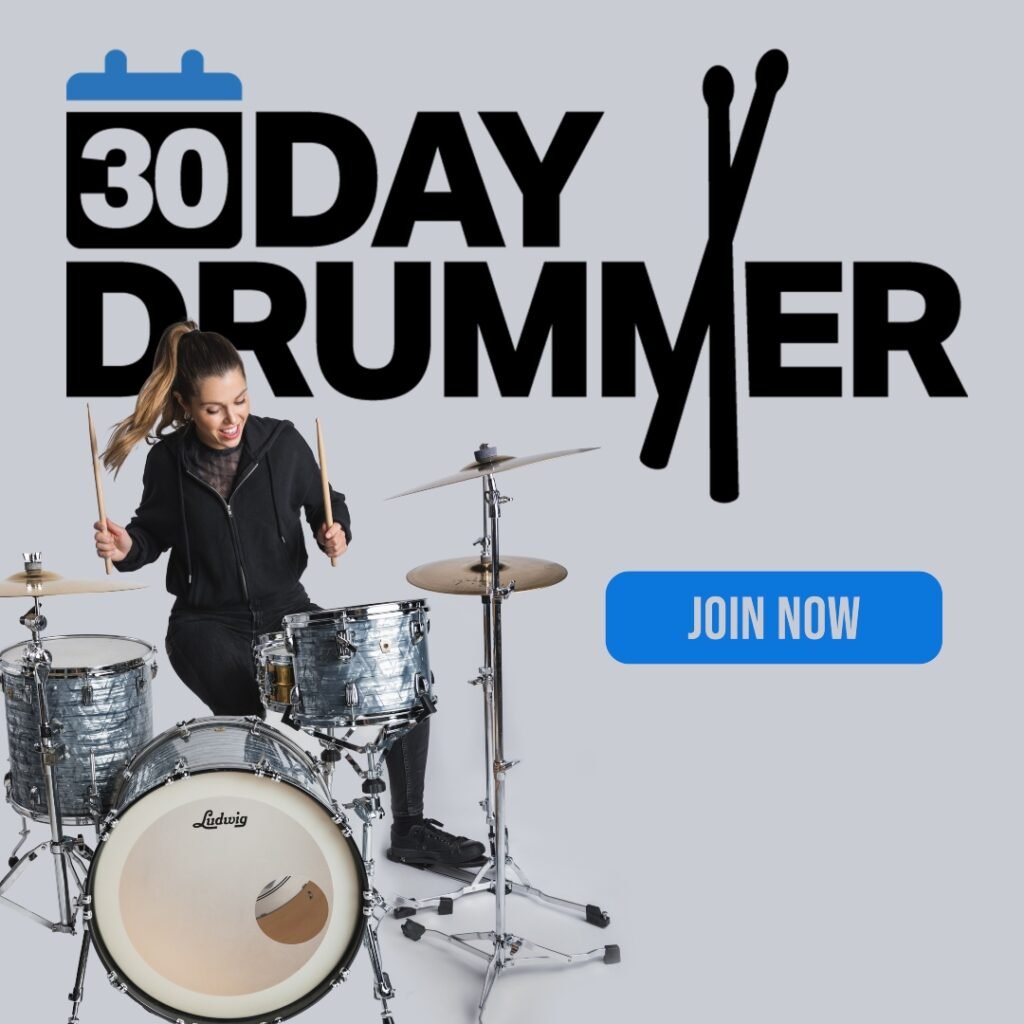 When you sign up for 30-Day Drummer, you'll:
Get a free practice pad ($79 value) and drumsticks if you register by Feb. 20 – no drum set required!
Get access to a platform where you can connect with other drummers in the program and share your progress
Get weekly live Q&A sessions with Domino
Build good practice habits
Improve your timing
Boost your creativity
Play musically
Spots are limited. Sign up now!
SHARE THIS: