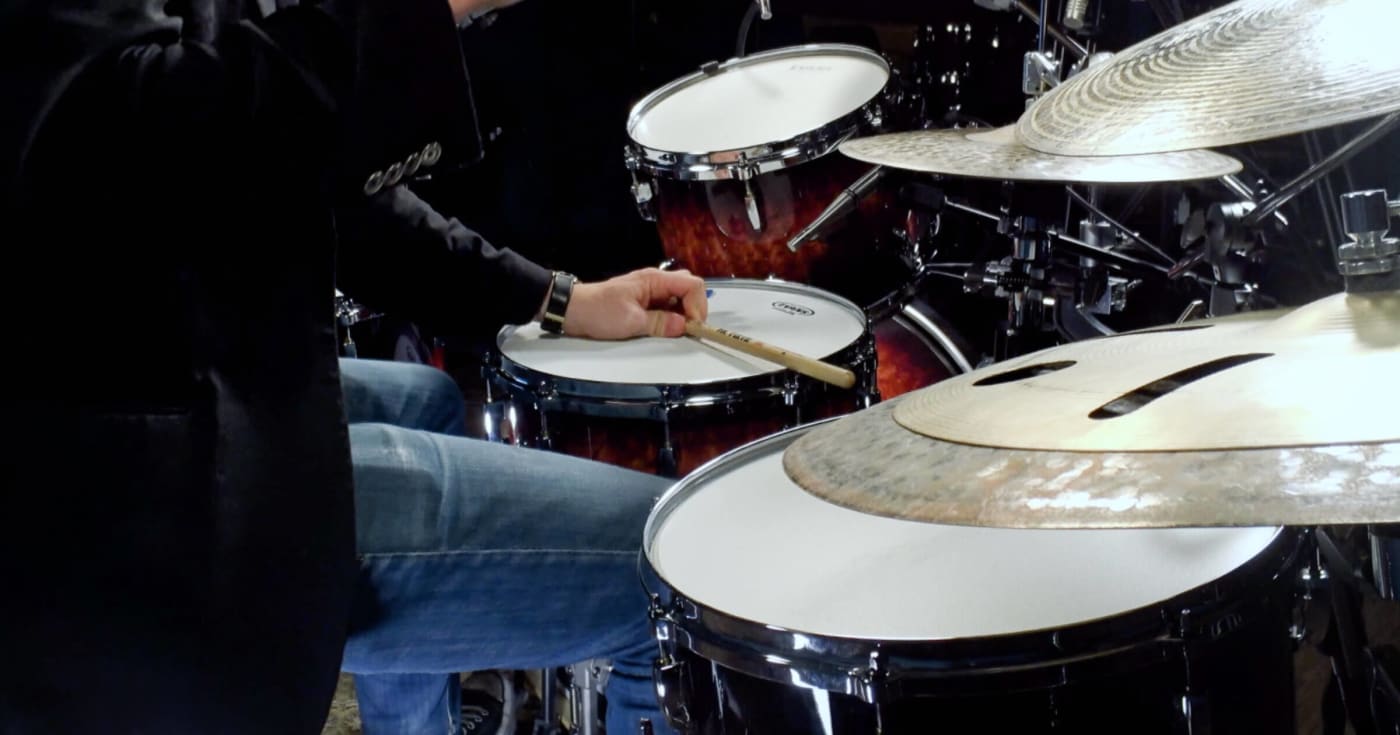 In The Big Lebowski, Jeff Bridges is The Dude. But in the world of drumming, Harry Miree holds that title.
What you're about to read will improve your drumming in less than five seconds. It's something anyone can do, and you can do it right now. Sound impossible? It's not.
Harry credits Carter Beauford and Todd Sucherman for this trick, but the best way to improve the sound of your rim knocks is to flip the stick around and use the butt.
Yep. That's all it takes.
Harry uses his Vic Firth logos to help him position his stick for the fullest sound. He aims right for the middle of 'American Classic' text.
To get used to the quick stick flip, play a simple groove where you switch back and forth from snare hit to rim knock for a few bars at a time. Do it until you get comfortable.
Talk about instant gratification for very little effort!
SHARE THIS: