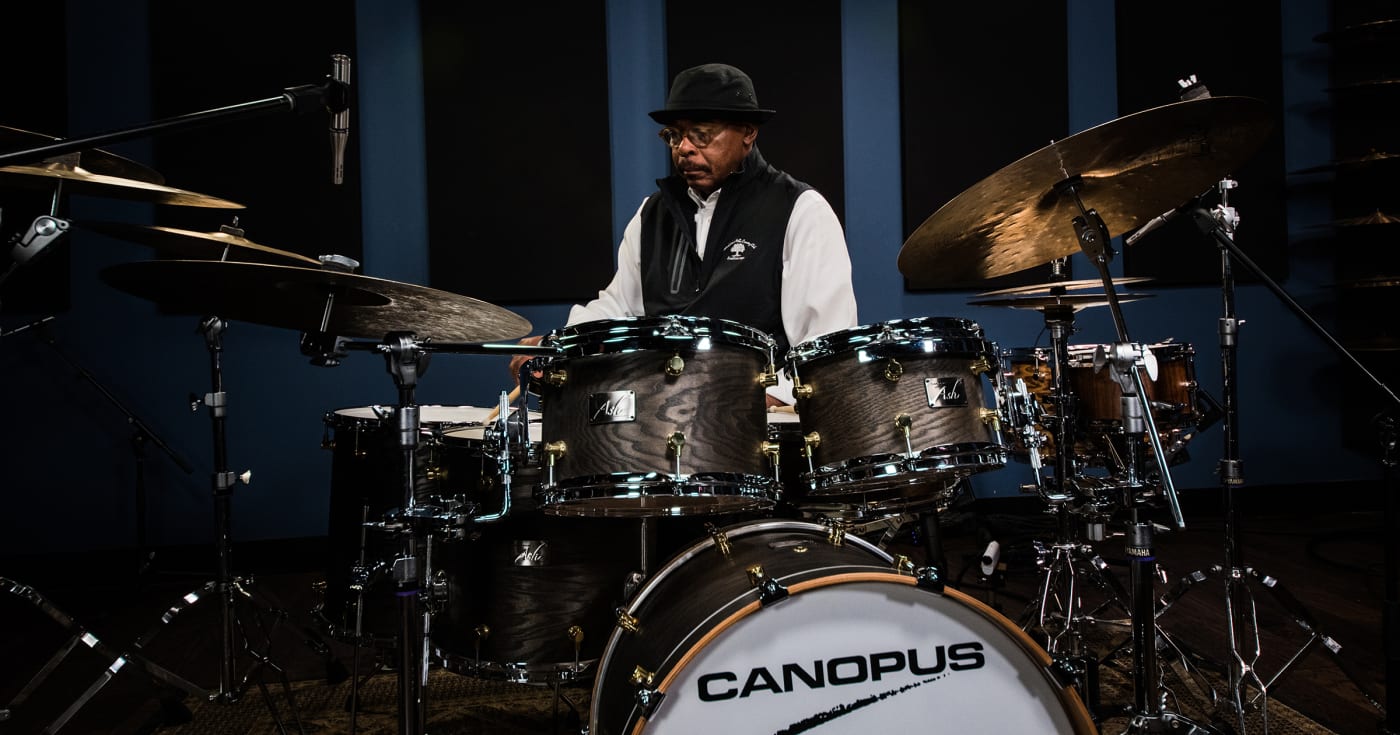 Harvey Mason has been playing drums and producing music at a high level with some of the best musicians in the business for practically his entire life. This type of experience has helped him carve an illustrious career, and in this lesson, Harvey is going to teach you how to achieve this level of success by becoming a versatile drummer that can play any type of music and gig.
Lesson Index:
0:00 – Song: "Chameleon"
7:00 – Introduction
11:16 – Song: "Silver Streak" by Four Play
17:50 – What does becoming a chameleon mean?
22:30 – How do you achieve a good sound?
30:38 – What are the benefits of being versatile?
35:15 – How should drummers approach the music industry?
39:15 – Drum Solo
46:54 – What tips can you give beginner drummers?
51:29 – Song: "The Bird"
About Harvey:
As one of the world's top drummers, Harvey Mason has played with the who's who of the pop and jazz music scenes, including Barbra Streisand, Seal, James Brown, Herbie Hancock, Jennifer Hudson, Frank Sinatra, John Legend, and the London Symphony Orchestra, just to name a few. His top playing and musical sensibilities have garnered him accolades over the years by being voted "#1 Studio Drummer" in the Modern Drummer Readers' Poll four times and nominated ten times for a Grammy Award. Besides the music industry, Harvey has worked closely with the film industry by scoring movies, performing on over 150 soundtracks, and playing on over 20 Academy Awards ceremonies.
Harvey Plays:
Canopus Drums
Murat Diril Cymbals
Remo Drumheads
Vic Firth Sticks
SHARE THIS: