Gavin Harrison's
Double Bass Herta Groove
Gavin Harrison / Aug 27, 2018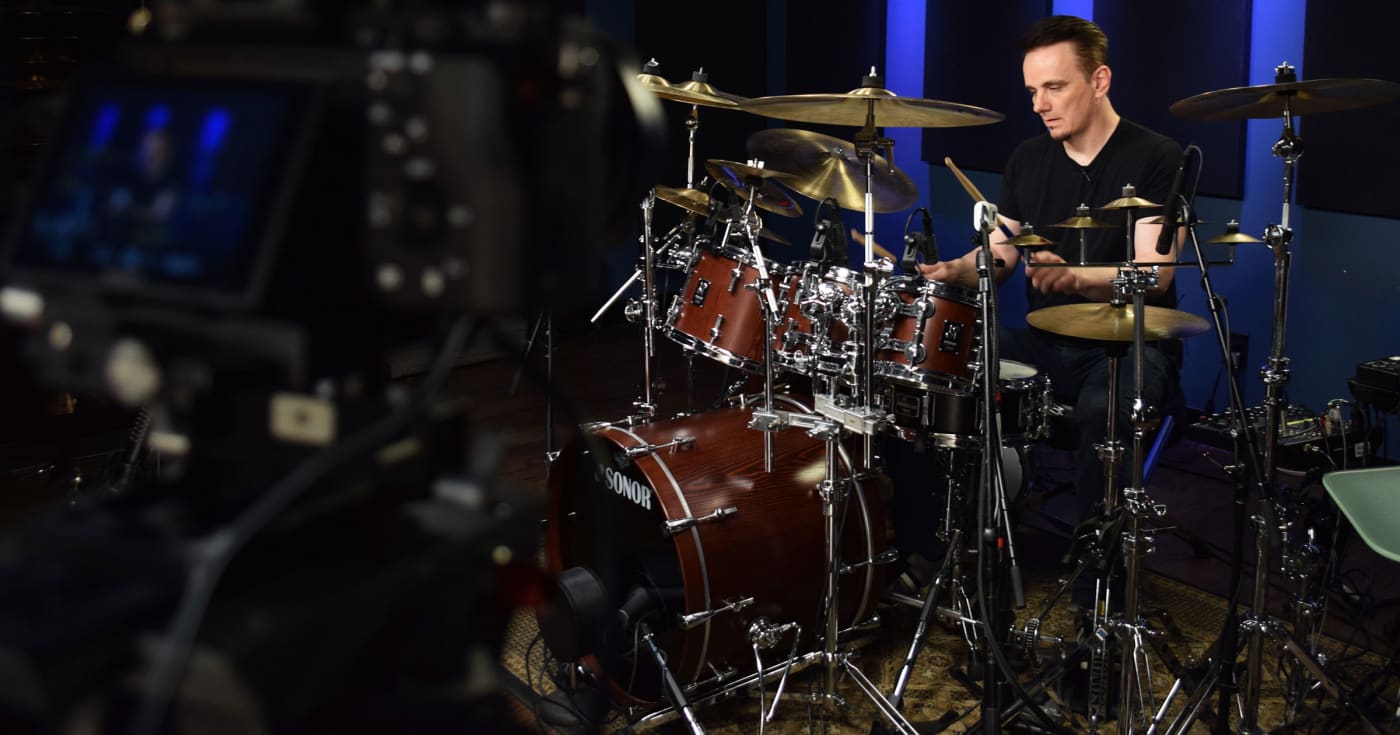 We're back with some more Gavin goodness! Gavin's going to teach you how to play a 6/8 double bass herta groove that he used on Porcupine Tree's "Way Out Of Here" and in many of his drum solos. This is a fun, creative way to start breaking away from the standard double bass beats you already know!
More drum lessons with Gavin Harrison:
Gavin's Bass Drum Exercise
Gavin's Paradiddle Challenge
Gavin's Favorite Sticking
Grooving in 3's, 4's, and 5's
The Sound Of Muzak Groove
SHARE THIS:
The Fastest Way To Get Faster is Jared Falk's 10-day routine that will help you rapidly
improve your speed around the kit. Enter your email address below to get started!