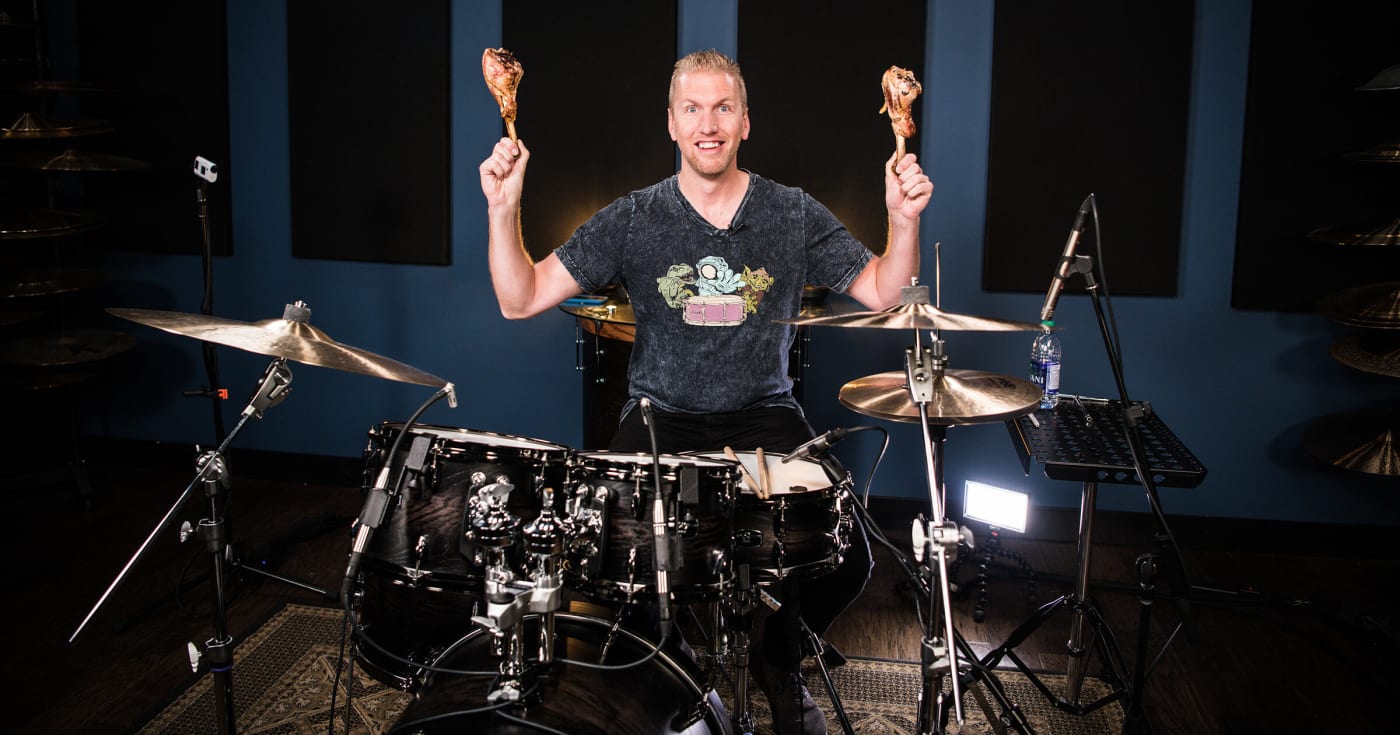 Drummers have a lot to be thankful for: physical health (aka the ability to hit stuff), an amazing community, and a world full of music. Cheese aside – that's for the dinner table – Thanksgiving is a good time to cook up drumming recipes that you can use year round. Never mind; this is still going to be a food analogy.
If you ever find yourself saying "what should I practice the next time I play drums", here's what you can put on the menu for your perfect jam:
The meat and potatoes
Thanksgiving wouldn't be Thanksgiving without the meat and potatoes (or tofurkey if that's your thing). Before you get into all the 'extras', you should start by putting the essentials on the table:
The drumsticks
You can't serve a meal without the tools. Make sure you have everything you need before you sit down for dinner. And a drummer can't celebrate Thanksgiving without the drumsticks. Instead of smashing two turkey legs around the kit, try these tricks instead:
The secret sauce
Everything's tasting pretty good by now, but there's something else you can throw in to add that extra flavor. The other people at the table are wondering what you did to bring your meal to that next level, and of course you just wink and tell them it's a trade secret.
The spice
Any good Thanksgiving dinner has its fair share of seasonings, whether it's the turkey, stuffing, or your grandma's legendary side dish. And any good drum part has something extra that spices it up, even if it's simple. Try this slide triplet!
The dessert
Finish the meal with a bang and let the king of tasty analogies, Harry Miree, explain how to pull off a 'trash can ending':
Drummers we're thankful for
Don't forget to pay homage to your favorite beat-makers; after all, without them, where would we be today? Finish your perfect Thanksgiving jam by learning from some of the drummers who inspire you.
Now that's a meal. Happy Thanksgiving!
SHARE THIS: