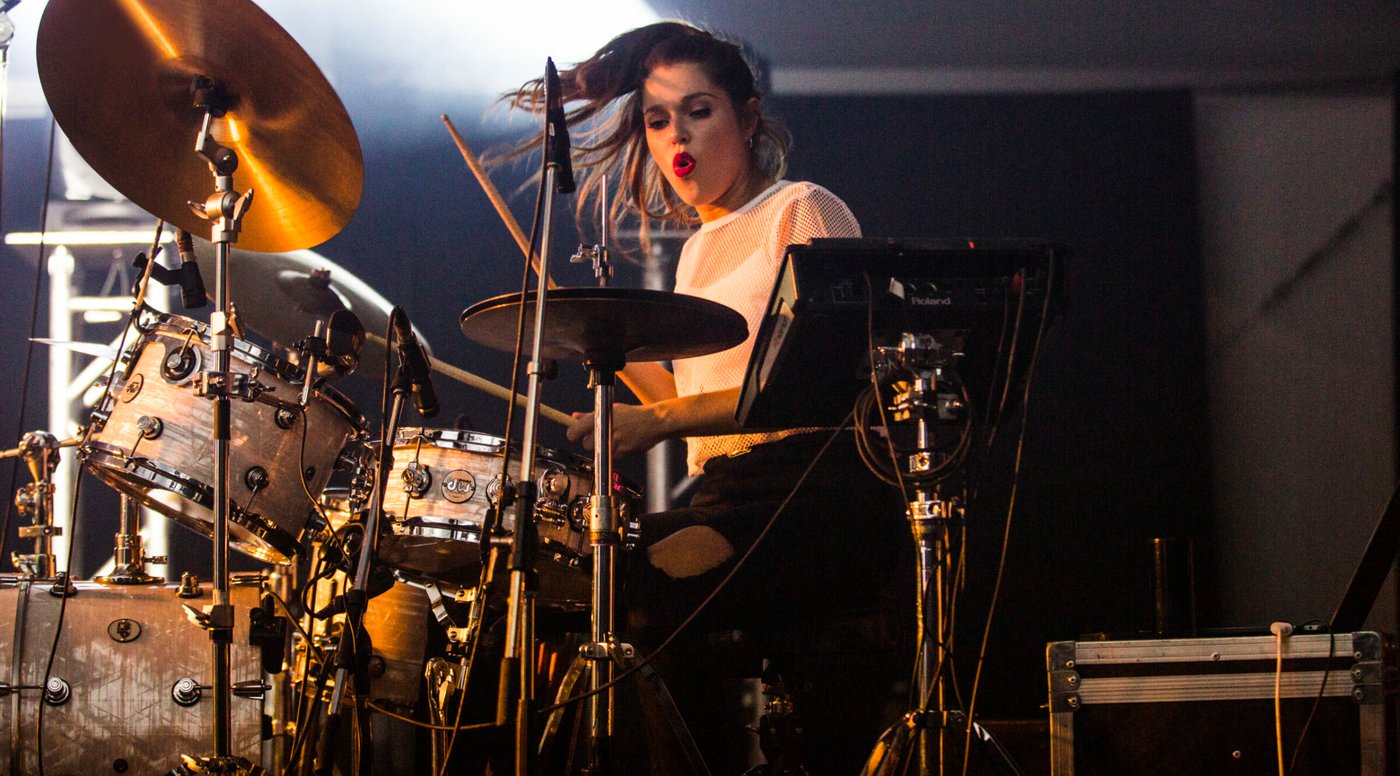 "I decided just to be myself."
Domino Santantonio has been playing drums for quite a while, and doing so professionally touring with Roxane Bruneau and being called for studio sessions. She recently, however, became noticed by millions of people due to TikTok. One day she made a 15-second drum cover of Shakira's "Hips Don't Lie", and in a few hours it received millions of views.
It was Roxane who recommended to her that she become involved with TikTok but Domino felt that it would just be another platform to browse through cat and dog videos, which we laughed about. But then the pandemic happened and she realized that it might be a good time to start making some videos and I suppose she was right! Opportunities are opening up for her due to her massive and rather immediate exposure.
In this episode:
You will hear about…
The day her TikTok account blew up
Her newfound popularity online and the impact it's had on her social media use
Why she no longer compares herself to others online
Her background with music and drumming
Her audience and what she believes her appeal is online
Our thoughts about female drummers being objectified
Why you should listen:
The first half hour is mostly to do with social media boundaries and addiction, her TikTok account growing at a rapid pace, and her background with music. The second half of this interview is where things get really interesting. I wanted to get some information about her demographic and that led to some thoughts we have about female drummers being objectified.
For Domino, this was a big concern at one point. She considered how much make-up to wear, what clothing to wear in her videos, and whether or not people would listen to her drumming more than simply watching her. Like many women playing drums, she takes it very seriously and loves it so much. So, she works hard at it, and as a result, she is an incredibly solid player. However, we did talk about something that is definitely true and does not help female drummers: women who use their sexuality to gain views online. It is not talked about much but it definitely led to a very interesting and transparent conversation.
Follow Domino:
TikTok
Instagram
Facebook
YouTube
Website
Follow Drumeo Gab:
Instagram
Facebook
YouTube
SHARE THIS: